THE VELVET SUPERSLOTHS: "The Velvet SuperSloths" - Reviewed By Rocka Rolla Web Zine!
THE VELVET SUPERSLOTHS: "The Velvet SuperSloths" - Reviewed By Rocka Rolla Web Zine ! Check it out here at this link: https://rockarollazine.blogspot.com/2021/07/the-velvet-supersloths-velvet.html
"Rock 'n' roll will never die," says Neil Young on one of his tracks, and here's The Velvet SuperSloths' debut album to affirm it. And the formula is simple: metal with some groove and southern rock, with influences ranging from bands like Corrosion Of Conformity or Metallica (stage "Load") to the heaviest of Black Label Society or Pantera, while in the acoustic themes appear pinches of the legendary Lynyrd Skynyrd. That's right, twelve tracks of pure and raw modern metal without any strange additions: two violas, bass and drums, a worn and "aguardentosa" voice by David Boisse, who develops a formidable performance. Thehyper-groover riffs of the duo Eric Provencher and Jean-Francois St-Cyr are taken directly from the style's instruction manual, while the compact base formed by bassist Yanick Brouillard and drummer Johnny Maximum perfectly fulfills its mission without departing from the parameters set by the genre. Where the band really excels is in the ability to create excellent and heavy songs full of riffs, as in "Higher fire" (absolute hit), "Sold your soul", "I am Penny" or "Where are you", or more doomies songs as in the case of "Dirty night" or "Realms of death", in which they collect influences from (of course) Black Sabbath. The songs are mostly short, hooky and direct, but despite this simplicity in the compositions, each theme boasts a catchy and emotional groove that results in immense work. Fans of metal and hard rock are going to be satisfied with this album, and if, as the writer, you have already passed the age of 40, then this is probably our album of the year, because "The Velvet Supersloths" refreshes our ears with a music for which the passage of time seems not to exist. And now excuse me that I have to open another beer and keep listening to this disc. - Rocka Rolla Web Zine
CITY and COUNTRY the band is from: Sherbrooke, Canada
Band/Artist: The Velvet SuperSloths
Album: The Velvet SuperSloths
Label: Hell on the rock
Release Date: January 16th 2021
Genre: Groove Metal
Description:
This is the first full length album from The Velvet SuperSloths. This album is 100% DIY recorded, edited, mixed and arranged by the band members. It's not a concept album, but it's been thought as a journey, an experience as a whole, while individual tracks are still self-contained. Downtuned guitars, catchy riffs and memorable choruses, somewhere in between Pantera and Korn.
Influences for the Album: Pantera, Korn, Clutch, Kyuss, old Sabbath
Track Suggestions: Higher Fire , I Am Penny Irresistible, Sold Your Soul
Support the band on Bandcamp!
Bio:
The Velvet SuperSloths was formed late 2014 in Sherbrooke, Quebec. Yanick and Johnny were joking about Johnny's beard, which would be perfect to be in a stoner band. Soon enough the two of them decided to make it happen. So they each called friends from previous bands to join in. 20 minutes later Eric and JF were in, and the only missing link was a solid singer.
The band jammed and wrote some tunes and put together a 4 songs demo in a month or so. They released the demo hoping it would catch the attention of a strong vocalist. They got a dozen offers from singers of various styles. But Dave was way above the others. Plus, he is a professional sound engineer, a huge advantage for a DIY band. December 2014, the band was complete.
The Velvet SuperSloths spent two years composing a lot of songs, crafting their sound, and playing tons of local shows. The growing demand brought the band to release 4 singles in 2017-2018. At that time, They had no intention of releasing a full album. The 4 singles got so much good reviews that it allowed The Velvet SuperSloths to play even more shows around the Quebec Province and in Ontario.
Late 2018, it became obvious that the band needed a full album, as fans were almost frustrated they couldn't buy a physical release from the band. Since every resource needed to produce an album was already available among the band members (sound engineer, graphic designer, marketer, etc), They decided to make it a full DIY project.
The album was due to be released in June 2020 and to go on tour the whole summer. Then the pandemic struck, so the band decided to take their time to put the final touches to the album, and to shoot a music video for the song Higher Fire (released November 2020). Now the groove metal self-titled album has been released January 16th 2021 on Hell on the rock Records (the band's own label), and the band is firing on all cylinders and is fully ready to take the road as soon as possible.
Check them out on Spotify and add them to your playlists!
Band Line-up:
David Boisse - Vocals
Eric Provencher - Guitar/Back vocal
Jean-François St-Cyr - Guitar
Yanick Brouillard - Bass
Johnny Maximum - Drums
Check out this video!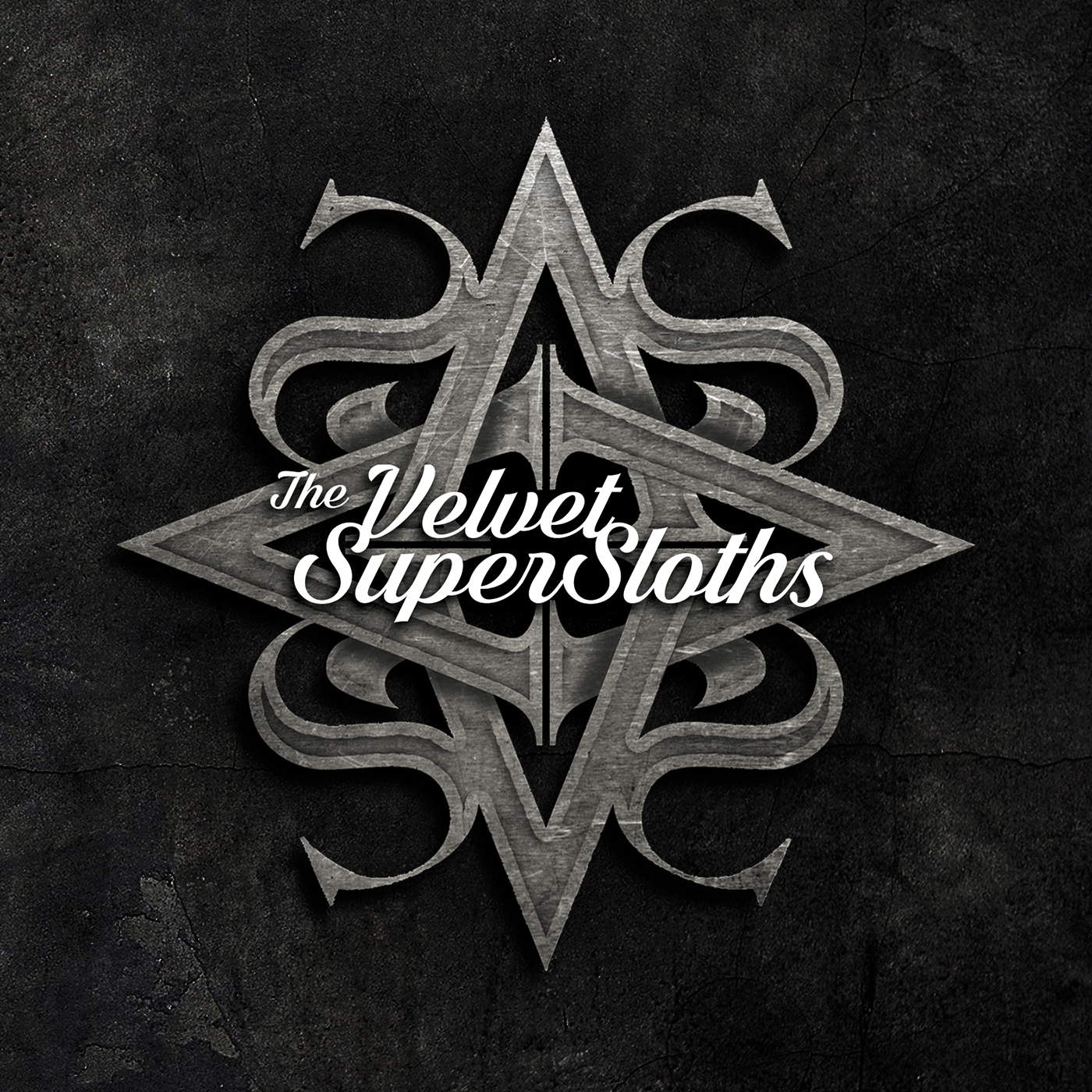 CD Track list:
1- Irresistible
2- Higher fire
3- Forsaken life
4- Dead red moon
5- Sold your soul
6- Never too late
7- I am Penny
8- Uncertain Outcome
9- Dirty night
10- Where are you
11- Sloth-toé
12- Realms of death
Follow the band at these links:
www.thevelvetsupersloths.com
https://www.facebook.com/thevelvetsupersloths
https://www.instagram.com/thevelvetsupersloths/
https://thevelvetsupersloths.bandcamp.com/
https://open.spotify.com/artist/34legY79Sj6XdSx0Nqsd3r?si=WMfJGDsJTsyG-PrJ6plb3Q