Mastiv - UNDONE - Featured At Mtview Zine ! Check it out here at this link: https://www.mtview.site/2021/08/mastiv-undone-heavy-metal.html
FFO: Killswitch Engage, Lamb Of God, Hatebreed
Released July 18th 2021
From the depths of the mayhem & menace of Las Vegas, Nevada! Metalcore band MASTIV has been making their presence known in the music-scene since 2008. The original four-piece band stomped & stormed over stages, giving audiences an unforgettable dose of their own highly-unique twist on Metal, adding in Thrash, Trance, Metalcore, and Hard Rock into their massive, all-encompassing sound & songs.
With the release of their critically-acclaimed debut record End Of The Silence in 2011, it seemed as if everything was flowing in the right direction and that momentum was on the side of MASTIV as they continued to break ground in their career & solidify their wildly supportive fan-base. Growing pains set in – the official lineup of MASTIV started to morph and changeover, adding in new players to the mix & seeing old friends & players from the band move on to a whole other set of priorities beyond the music.
After extensive tours throughout 2012, including the killer opportunity to open up for their heroes in Fear Factory while on tour, MASTIV was nearly abandoned shortly afterwards & put on an indefinite hiatus. Plans had been formed almost three years later to revive the band with all its original players, before tragedy struck and founding member Lance Isbell passed away suddenly from a heart attack in the summer of 2015. In a sincere bid to honor the music they made & continue on as strongly as Lance would have certainly wanted MASTIV to do, Steve Thiriot said "I can't let this band die, I need to make sure Lance is never forgotten". Steve reached out to the other original members Chris Whitney & Chris Meyer in another attempt to bring the rest of the band back together in 2016. While they'd both moved onto other commitments, their blessing to move forward was fully secured.
Determined like a man possessed & ready to take the MASTIV legacy to the next-level, Steve assembled an all-new lineup for the band in late 2016. Powerful new songs were jammed, written and recorded as MASTIV refined its gnarly sound and put their gripping intensity, fierce instrumentation, & remarkable skills straight into the spotlight for all to witness. MASTIV pushed themselves as hard as possible creatively until the formula & bold mix of sound was exactly what they wanted & they were truly ready to finally unleash the beast.
MASTIV is: Steve Thiriot (Vocals), Jason Hughes (Lead Guitar), Josh Gregory (Rhythm Guitar), Nikki Rangel (Bass) and James Hoover (Drums).
With supreme confidence & capabilities, the band is now creating their most crushing material to-date, completely dialed-in to the sound, scope, and vision for MASTIV's music, career, and direction. Currently in the production stages of recording their brand-new 2021/2022 album Embrace Brutality for independent release, the latest cuts from MASTIV are monumental!
This is the album the band has always had within them and they're maximizing their energy & musicianship to the absolute extreme. Embrace Brutality is stocked full of that sweet-sweet brutal & punishing Metalcore sound listeners crave, while brilliantly exposing the raw power & authentic identity of a band that completely understands the mission it's on; MASTIV is about more than music at this point in their career – it's about the experience.
Join them as they continue their noble fight and bring MASTIV to the masses from the studio to the stage. Embrace Brutality is strong enough to open an entire new chapter of the story & legend of this band – and through the supercharged sound of their new songs, their commitment, effort, and unified front, it's crystal clear that they're now thriving like never before & ready to make their mark a permanent one.  
Check out the video!
This track is also available on all major streaming platforms:
https://open.spotify.com/track/2HdzDl0x8QFWDPjT4tcroO?si=5591be762c2a48fd
https://music.apple.com/us/album/undone-single/1576093709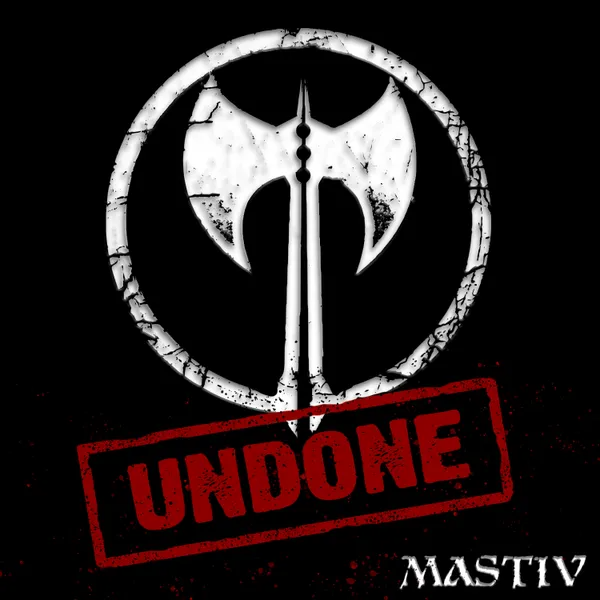 Follow the band at these links:
https://www.facebook.com/mastivofficial/
https://www.instagram.com/mastivofficial/
https://www.reverbnation.com/mastiv