Jack from 'Infex' joins us on the show to talk about the new record 'Burning In Exile' and we take questions from the live audience. We play new tracks from the record as well as new releases from Zetar, DORO, Incognito Theory, Green Lung, Portrait, Trickelbolt, MANIMAL, We All Die, Supreme Unbeing, Dead Atlantic, and Kenny Da Finga. We also play some classics by request from Pantera, Murderdolls, Marilyn Manson, Metallica, Overkill, Slayer, and Testament!
Track List:
1 - Devouring Darkness/Return to Talos IV/Demons of Darkness and Air - Zetar
2 - The Zach Moonshine Intro
3 - Fall Away - Vocaldrop
4 - I Love To Say Fuck/White Wedding - Murderdolls
5 - Revolution Is My Name/We'll Grind That Axe for a Long Time/Goddamn Electric - Pantera
6 - Touch Of Evil (Live) - DORO
7 - Infex - Interview Featuring Beer Run/Blood of the Wicked/Acid Reign
8 - Fired Up - Incognito Theory
9 - Leaders Of The Blind - Green Lung
10 - Phantom Fathomer - Portrait
11 - Atlantis - Trickelbolt
12 - Armageddon - MANIMAL
13 - The Suck For Your Solution - Marilyn Manson
14 - Condemned - We All Die
15 - I Can't Help You (The Realm Version) - Supreme Unbeing
16 - Lessons in Betrayal - Dead Atlantic
17 - Sad But True/Nothing Else Matters/So What - Metallica
18 - Nice Day... For A Funeral - Overkill
19 - South Of Heaven - Slayer
20 - Souls Of Black - Testament
21 - Revolution By a Different Name - Kenny Da Finga
Listen to the full episode on Mixcloud!
Listen to the interview on YouTube!
Listen to the interview on Spotify!
Listen to the interview on Apple iTunes!
https://podcasts.apple.com/us/podcast/the-zach-moonshine-show/id1533618474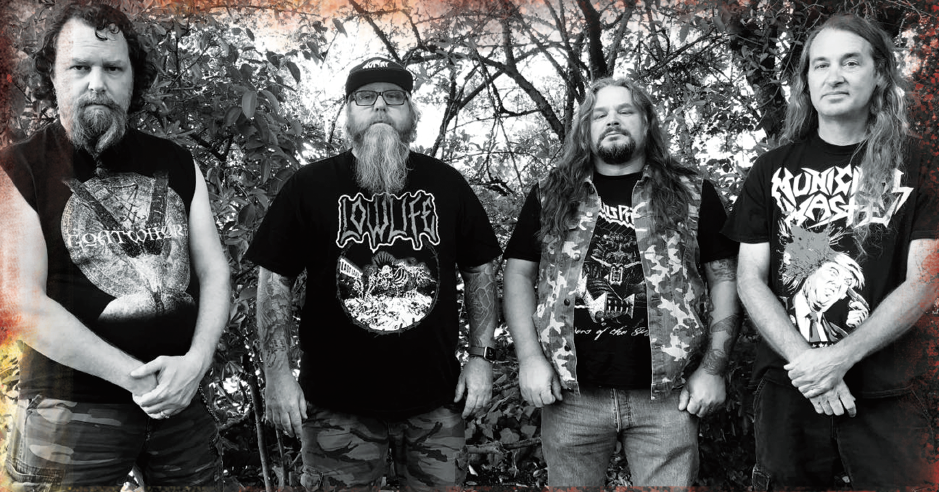 Bay Area Thrashers INFEX will self-release Burning in Exile August 13 on CD, digital, and limited edition red translucent 12" vinyl formats. The official video for album track "Acid Reign" is available on the bands youtube channel
Though the sound of Burning in Exile is firmly anchored in a ripping form of thrash metal, elements of old school hardcore and crossover metal are present as well. Having grown up during the Thrash Metal heyday and listening to genre pioneers like Exodus, Kreator, Destruction, Slayer, Dark Angel and the like, along with old-school hardcore influences like Discharge, Attitude Adjustment, Cryptic Slaughter, DRI, and Excel, INFEX blends the styles of all these and more into a raw outpouring of aggression and anger.
Burning in Exile was recorded at Trident Studios in Martinez, CA (Machine Head, Vio-Lence, Testament, Exodus). It was produced, engineered, mixed and mastered by Juan Urteaga. INFEX booked the studio time in late 2019 and began recording in March of 2020, right as the Covid-19 pandemic became serious. Due to the lockdown, the recording sessions were spaced out further than anticipated, resulting in the inspiration for the album title, Burning in Exile.
The band's album release show happens on August 14 at 3 Disciples Brewing in Santa Rosa, California.
credits
released August 13, 2021