Misfire' join The Zach Moonshine Show to to talk about the new album 'Sympathy for the Ignorant'! We take questions from the live audience and play new music from the band! We also play new releases from CRYPTA, Alchemy of Flesh, Deivos, Fractal Universe, Hammers of Misfortune, battle of the bands winners Ultra Void, HEAVY TEMPLE, KVASIR, MOTÖRHEAD, Noctambulist, MortalitasUK, Carcass, Helios, and Noutaja! We also played some classic by request from Exodus, Slayer, Megadeth, Metallica, Sacred Reich, Jason Aaron Wood, Rock N Roll Villain Society, Testament, and Overkill!
Track List:
1 - Dark Night of the Soul/From the Ashes/Starvation - CRYPTA
2 - The Zach Moonshine Intro
3 - Pain Primordial - Alchemy of Flesh
4 - No Father of Mine - Deivos
5 - Chemi-Kill/Toxic Waltz/Dirty Deeds Done Dirt Cheap - Exodus
6 - Silent Scream/Mandatory Suicide - Slayer
7 - Fractured - Misfire
8 - Holy Wars... The Punishment Due - Megadeth
9 - Blackened (Live / Seattle '89) - Metallica
10 - Misfire Interview Featuring Red Flag/Sympathy for the Ignorant
11 - Who's to Blame - Sacred Reich
12 - Godless Machinists - Fractal Universe
13 - AN OATH SWORN IN HELL - Hammers of Misfortune
14 - Angel of the Spheres, ft. Laurie Ann Haus - Jason Aaron Wood
15 - Outlaw Trucker - Rock N Roll Villain Society
16 - So Many Lies - Testament
17 - Skullkrusher - Overkill
18 - Void Machine - Ultra Void
19 - The Wolf - HEAVY TEMPLE
20 - The Black Mailbox - KVASIR
21 - Ace of Spades/ Capricorn/The Chase Is Better Than the Ca... Live - MOTÖRHEAD
22 - Engulfed - Noctambulist
23 - Born To Lose - MortalitasUK
24 - Kelly's Meat Emporium - Carcass
25 - Antes del Final-Rebelion - Helios
26 - Born Unto Hawthorns - Noutaja
Listen to the full episode below on Mixcloud!
Listen to the interview on Spotify and add it to your playlists!
Check it out on YouTube!
Check out all the interviews on Apple iTunes!
https://podcasts.apple.com/us/podcast/the-zach-moonshine-show/id1533618474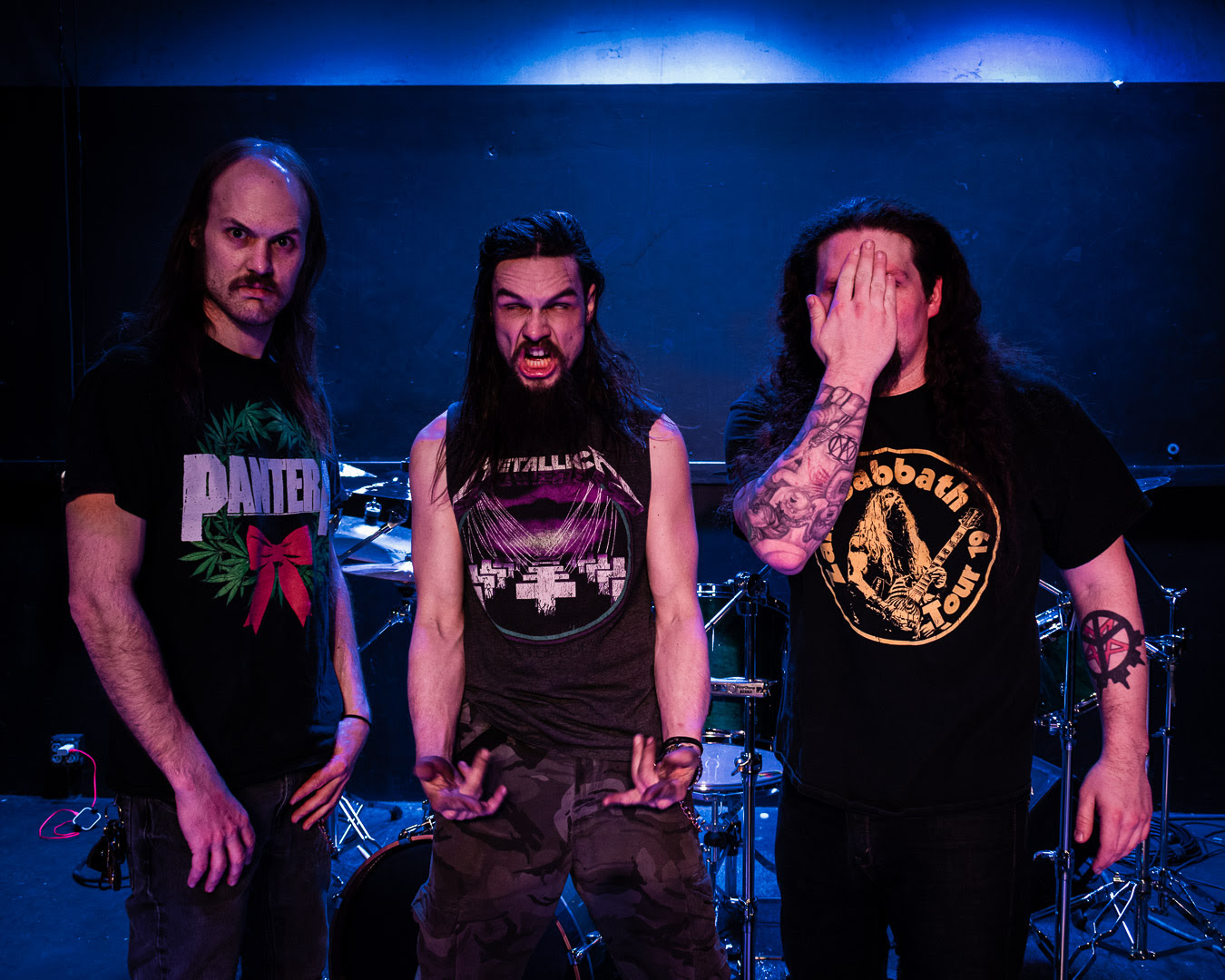 In 2004 at the age of 13 and 14 drummer James Nicademus and Guitarist/Vocalist Jay Johnson formed what ended up becoming the thrash metal band Diamond Plate. In 2007 Jay left that band and has since released multiple solo projects. Diamond Plate went on to be signed to Earache Records for 2 albums and played multiple tours and shows with Overkill, Death Angel, Testament, Megadeth, D.R.I. and many more. Fast forward to 2018.  James Nicademus, Tommy Denniger of End of Sanity, and Sean Coogan of Vitrial formed Misfire. Shortly after Tommy decided to follow a different path so James called the only man for the job. His old friend Jay Johnson.  A decision that would ultimately solidify Misfires line up.
Misfire have since been active and have opened for Iron Regan, Sacred Reich, and more. Their debut album "Sympathy for the Ignorant" released May 1st 2021 in partnership with Fracture Studios and can be purchased on all distrokid platforms.
Physical copies can be purchased at their merch site here:
https://misfireofficialmerch.bigcartel.com/
If there is one benefit to covid-19, Misfire has had ample time to write music and a second album will be recorded in the very near future. So stay tuned and stay heavy!   

Misfire is:
Jay Johnson – Vocals and Guitar
Sean Coogan – Vocals and Bass
James Nicademus – Drums
For Fans Of:
Anthrax, Condition Critical, Havok, Exodus

Connect with Misfire:
https://www.youtube.com/channel/UC9Ni8LNbPmM8-zo8vGu3z1A
https://www.facebook.com/Misfireofficial/
https://www.instagram.com/misfire_official/
https://misfireofficial.bandcamp.com/releases
https://misfireofficialmerch.bigcartel.com/