VULTURE LORD – 2nd Single Premiere - Featured At BATHORY ́zine ! Check it out here at this link: https://www.bathoryzine.com/2021/05/vulture-lord-2nd-single-premiere-black.html
Odium Records announces the second single "Stillborn Messiah" from the upcoming album "Desecration Rite" of the VULTURE LORD . 
You can watch the video here!
The date and song is in honor of Trondr Nefas, who would have turned 44 this day, 28th of May. 
The track was written by Nefas back in 2005, with lyrics by Sorath/Norlund, and was originally the (working) title for the new album. The cover for the single is featuring artwork once meant to be the new album cover.
You can pre order album Lp / Cd/ T-shirt / Longsleeve and de luxe Wooden Box limited to 66 copies at: www.odiumrex.com/webshop or www.odiumrecords.bandcamp.com
The legendary Norwegian band returns after 18 years with their second full-length, material once composed by Nefas from Urgehal! New line-up consists of musicians from Urgehal, Carpathian Forest, Beastcraft and Endezzma.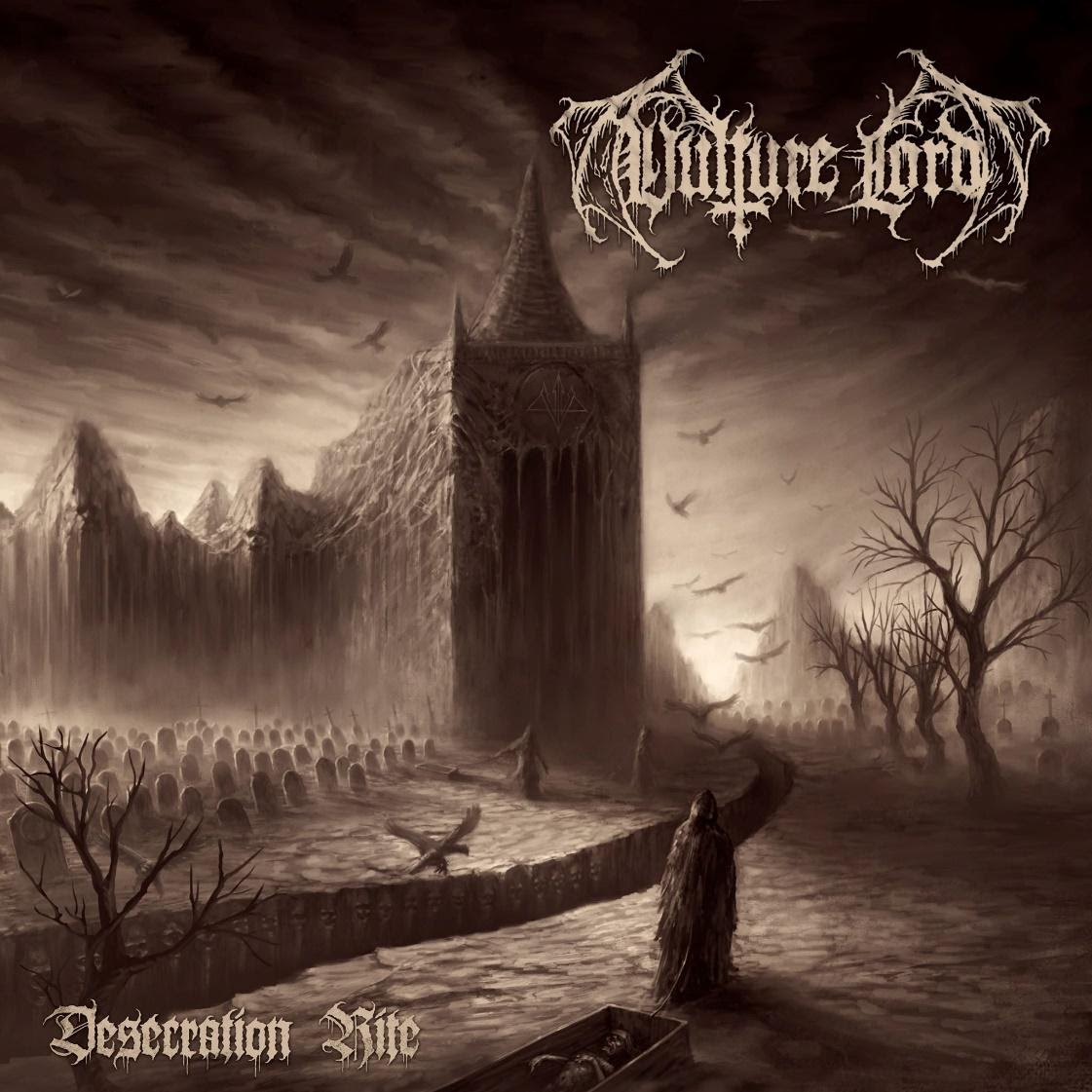 The album will be out in June 2021. Cover art was prepared by Jorge Vimendy from Sick Graphic. Do not expect more than blasphemous rituals, necromancy, stench of death and Devil worship!
Tracklist of "DESECRATION RITE": 
1 Glorification of the Dethronation 
2. Bloodbound Militia
3. Stillborn Messiah
4. The Vulture Lord
5. Diabolical Intervention
6. Prepare the Coffin
7. Beneficial Martyrdom
8. Burning the Kingdom of God
9. Perverting the Bible 
 
 

www.facebook.com/deathcibel
www.odiumrex.com
 
www.facebook.com/odiumrex
 
www.odiumrecords.bandcamp.com
 
www.youtube.com/odiumrec