Internal Organs External - Apocalyptic Domination - Reviewed At Metal Crypt ! Check it out here at this link: https://www.metalcrypt.com/pages/review.php?revid=12778
Brutal Death Metal has always been an area in which I have had a level of interest, but very few of the bands that pop up in the scene really make a deep and lasting impression with me. Slamming Brutal Death is even more difficult for me to get attached to. Here we are looking at an EP called Apocalyptic Domination by a slamming Brutal Death Metal one-man band from Arizona called Internal Organs External. While I am no fan of Slam, I will be objective and provide our readers with a fair detailing of what is here.
This EP is a Slam riff extravaganza, so you will either love it or hate it depending on your feelings about Slam. Now I will admit something I did not expect, which is that this is not all that bad to my ears despite my listening preferences. Some of these riffs aren't bad at all. The best riff on the album is on the first track, "Grotesque Monstrosity," halfway through the track when the pace jumps up after a bit of slamming action. The riffing here shows that Vince Otero is a guitarist with a bit of skill, although it is unfortunately a very short-lived riff. This song does have a few other grooves that are fun, driven by competent, driving riffs.
The biggest problem on this EP is that many of the slamming riffs are so similar to each other that the songs do not have much staying power nor differentiating features. The most differentiation between the songs at times seems to be the use of samples and synthesized effects to enhance the experience. This quality is the greatest feature of Apocalyptic Domination. The use of the shotgun sample in the first track works really well in amplifying the intensity and prepares the listener for the slamming action that ensues.
The programmed drums are done fairly well, although I find that the slower drumming bits lack energy and sound lazily played as a result of how they were put together at times. I would imagine with a real drummer this quality would be fixed up, but this is what we have on disc. The odd use of cymbals in one of the breakdown preparations in "Feeding Off the Weak" also struck me as odd with their seemingly arrhythmic use for a moment. This song actually reaches the EP's lowest depths in terms of sound and slowness, which for me is a big turnoff. The band sounds at its best when playing at a faster tempo and crushing with a mid-tempo bounce. The riffing in those moments is also better than the typical Slam riffs that occur all over the place.
All in all, this was not the Slam experience I thought it would be. This is rather well made, and true fans of Slam will likely appreciate this much more than I did. There are some quality riffs here among the slamming, which along with the sampling and effects helped allow this EP to pop. There are not any bizarre cricket-like vocals on here, but rather a wide variety of gutturals and vocal fry attacks which are all quite well done. If you like Slam, I am sure you won't be disappointed with this. This is, after all, way better than Waking the Cadaver. - Metal Crypt
New Promo - Internal Organs External - Apocalyptic Domination (EP) - (Brutal Death Metal)
Internal Organs External is a one-man slamming brutal death metal band hailing from Arizona, USA. Vince Otero is the sole member who takes on responsibilities of performing guitars, vocals, and drum programming as well as recording duties.
The project was birthed in 2018 and in the following 2 years, the debut album 'Into The Depths' was created. Releasing on October 21st, 2020 the record instantly gained widespread recognition in the death metal community. 
At the beginning of 2021, Vicious Instinct Records and Internal Organs External inked a multi-release deal. This includes the forthcoming EP 'Apocalyptic Monstrosity' which will be released on May 14th, 2021. 
Tracklist- 
1.Grotesque Monstrosity 
2.Cannibalistic Tendencies 
3.Feeding Off the Weak 
4.S.S.M. (ft. Jack Christensen) 
5. The Beast Within (ft. Larry Wang) 
Check out the new single taken from that EP below!
The second single 'S.S.M' (slam saved me) features Jack from Kraanium and will be released April 16th on all major platforms.

Apocalyptic Domination will be out on the 14th of May via Vicious Instinct Records. Keep an eye out!
For fans of-
Acranius, Kraanium, Disfiguring The Goddess, Devourment, Waking The Cadaver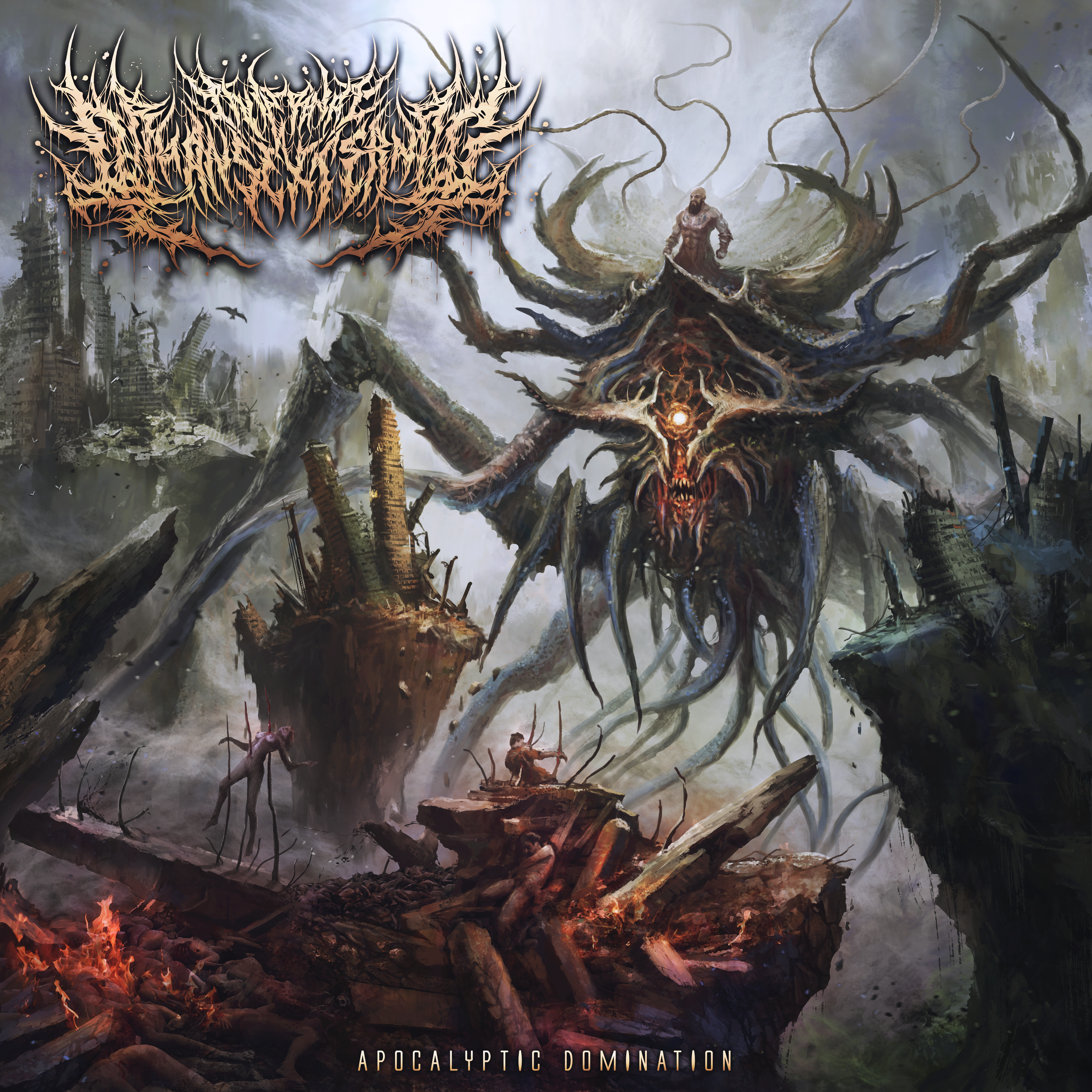 Credits-
All songs written, performed, and recorded by Vince Otero. All songs were mixed and mastered by Miguel Tereso Of Demigod Studios . Special thanks to Jack Christensen ( Kraanium , Septic Congestion ) for doing guest vocals on the track titled ' S.S.M '. Special thanks to Larry Wang ( Gorepot , Fatuous Rump ) for doing guest vocals on the track titled ' The Beast Within '
Check them out on Spotify and add them to your playlists!
Follow the band at these links:
https://open.spotify.com/album/7qNma2jJSgpMoeSebQkjPC?si=5PX0r0pCQXyeEozNEO66JA
https://www.facebook.com/internalorgansexternal
https://www.youtube.com/channel/UCrDzRXPxW7r-_emSp6aiiOw
Follow the label at these links:
https://www.facebook.com/viciousinstinct
https://www.instagram.com/viciousinstinct/
https://www.youtube.com/channel/UChAsWQJcM8w8aW5Guv-6uew
Pre Save Links-
https://distrokid.com/hyperfollow/internalorgansexternal1/grotesque-monstrosity
https://distrokid.com/hyperfollow/internalorgansexternal1/ssm-feat-jack-christensen
https://viciousinstinctrecords.bandcamp.com/album/apocalyptic-monstrosity