NIGHTWÖLFF - Riding The Night - Reviewed By Obliveon ! Check it out here at this link: https://obliveon.de/review/nightwoelff-riding-the-night/
"Riding The Night" is the debut album by Oregon-based NIGHTWÖLFF, who embrace traditional 80's metal with a hint of hard rock. The first sign of life from the US band formed in 2019 was the EP "The Whiskey Sessions", which was also digitally released in 2021 and is also very worth listening to.
The label names fans of WASP, Krokus or Accept as possible target groups for the album, which, however, only gives a very rough stylistic framework. It speaks for a certain independence of NIGHTWÖLFF that you can't really compare them to a specific band. That's why it's best to just listen for yourself.
"Riding The Night' starts with four comparably strong and varied songs, mostly in brisk mid to uptempo, before my personal highlights of the album follow with the great semi-ballad 'Still Waters' and the small hit 'On The Hunt'.
The ensuing tearjerker 'Lonesome Road' is a flawless sleaze ballad with a subtle southern rock touch – sounds quite pleasing, but somehow doesn't quite fit into the rest of the musical context. Can you do it.
The end of "Riding The Night" is formed by the varied instrumental 'Run With The Pack', which is somewhat reminiscent of old Metallica in terms of riffing, as well as the jagged and band-name-giving crocus cover 'Night Wolf', in which NIGHTWÖLFF almost sound like Stallion.
Conclusion: A successful debut album by the US band, which still leaves enough room for improvement. The musical and vocal prerequisites for even more hit potential are definitely there.
Joe Nollek awards 7.5 out of 10 points
Release Date: 24 February 2023
FFO: WASP, KROKUS, ACCEPT
Location: Oregon, USA
Short Bio: Nightwölff comes from the ashes of an 80's heavy metal tribute act "SnowDragon" that went their separate ways in 2018. All members had some things in common: Traditional Heavy Metal from past and present and whiskey. In 2019 4 members of SnowDragon regrouped and started writing "riffs" in the traditional metal "vain" as a way to keep expressing their musical needs. Two members (Ryan Scott and Graham Bellerby) were mid-twenties and loved all things metal, including the greatest era/style ever, the eighties. The other two bandmates (Edward Weir and Jeff (JD) Scott) were members of various metal bands in the eighties and had longed to recover those glory days. The mix of two different generations of musicians writing straightforward, heavy riff driven metal gave birth to the sound  that is Nightwölff. All band members reside in Oregon and truly enjoy the new traditional metal scene. 
Support the band on Bandcamp!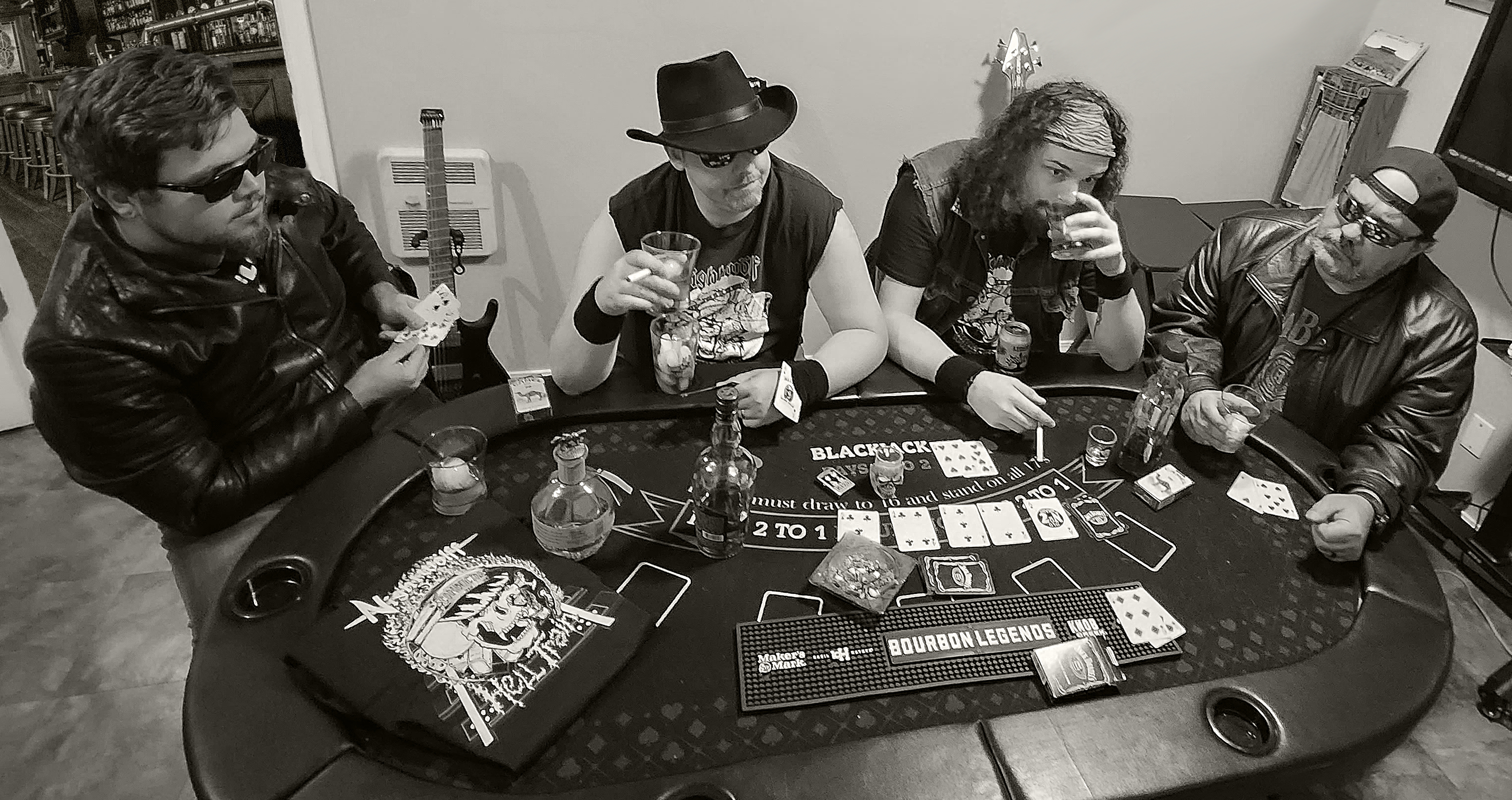 Follow the band here at these links:
Facebook: https://www.facebook.com/witchesbrewthrashes
Instagram: witchesbrewthrashes
Facebook: https://www.facebook.com/nightwolffrocks
Instagram: nightwolff_rocks
Bandcamp: https://witchesbrewthrashes.bandcamp.com/music
Bandcamp: https://nightwolffpnw.bandcamp.com/music