Belarus Beaver - Planet Of The Beavers - Reviewed By Adrenaline Armory ! Check it out here at this link: http://adrenaline-armory.com/reviews/music-reviews/#belarusbeaver
With a title like that, I honestly didn't expect much going into this. But wow was I surprised. When you get past the tongue and cheek approach to this band, their songs are actually really good and really well constructed. I mean they have a song legit about beavers fighting seagulls! First of all I dare you to not laugh at it. Especially if you watch their lyric video for it. This is one of many reasons as to why I like slam/grindcore kind of stuff. You can get away with writing some totally ridiculous lyrics, but if the music is good, then it just makes it that much more funny. I mean now there's stuff like Ogre, and Caveman Slam. And now we can add Beaver Grind to the mix.
I put this on while I was working out the other day. As I like to put on heavier albums whilst I do my routine, and it actually like got me pumped up to work out. I was half expecting to be underwhelmed and switch it to something else. But nope, these guys deliver some tasty riffs. The songs were surprisingly well thought out, and well produced. I wouldn't say that this is a brand new take on the genre, or anything that will exactly change the game. But it's grind, tried and true. And it's hilarious, and I love it. Not to mention the subject matter is hilarious, it's various degrees of why beavers are really the rulers of the universe. They are our supreme overlords, and it's time we finally bow down to them before we are destroyed by them.
To anyone who is questioning whether or not they want to pick this up. I would absolutely recommend it. It's the gift that keeps on giving, it just gets funnier with each listen. If you like Grindcore, with some death metal and a dash of slam. Then this is for you, especially if you love some of the joke bands that appear on youtube channels like Slam world wide. Now if you excuse me, I must go worship the beaver gods! All Hail Beaver Grind!!
Instrumentation: 8/10 — Originality: 7/10 — Production: 10/10 — Overall: 9/10 - Adrenaline Armory
Belarus Beaver is a Swedish duo that label their music as "Swedish Beavergrind". They released their debut EP titled "DAMnation" on June 11th, 2019 on digital formats. "Planet of the Beavers" is the second album from the band, set for a November 27th, 2020 release via Grind to Death Records on CD (Belarus Beaver own the rights for the digital part). The duo consists of LG (Pissboiler, ex-Infested) and David "Pos" Mauritzon (Öldöds, Sign of Cain, ex-RazorRape). 
For fans of Brutal Truth, Carcass, Napalm Death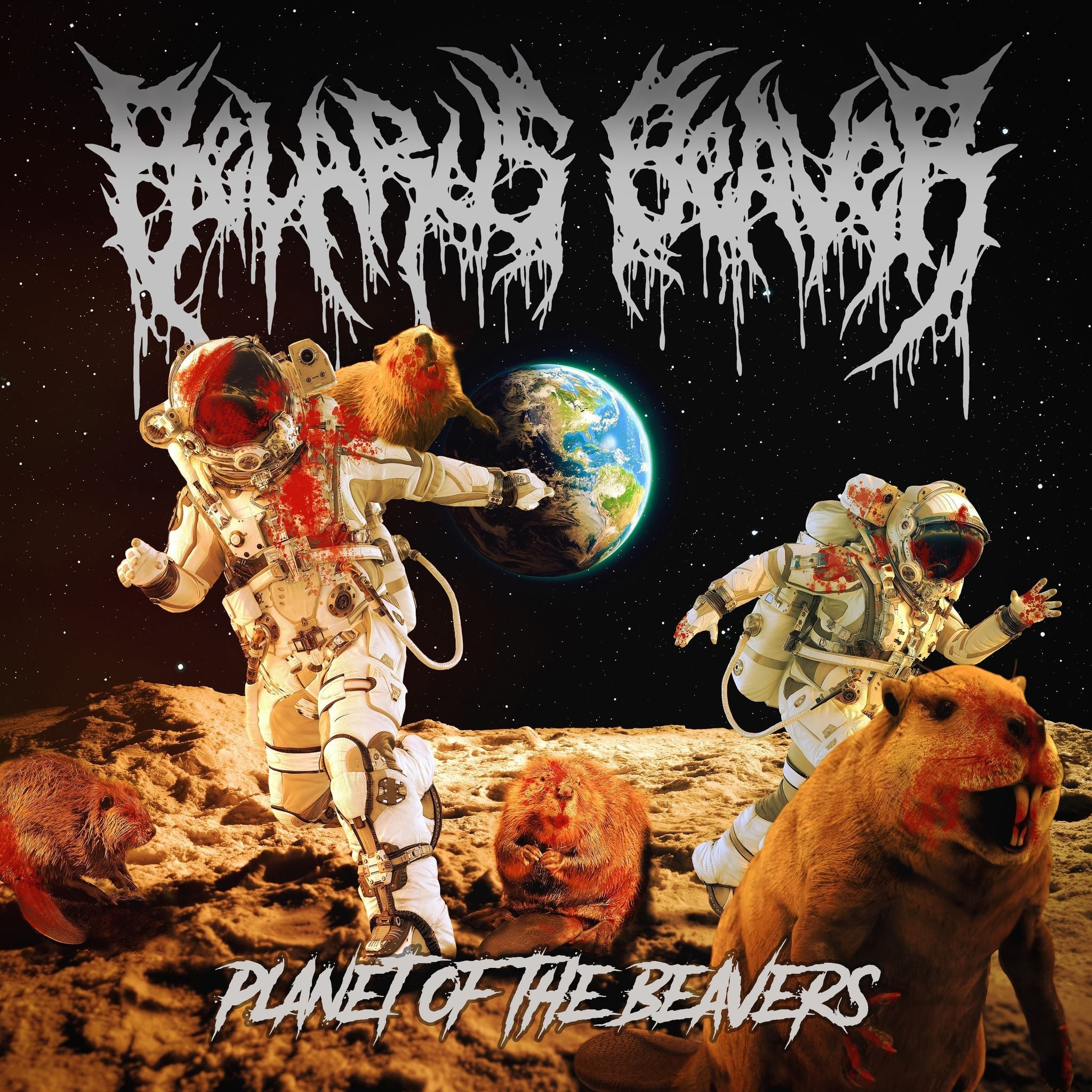 "Beaver Division" -
"EA CASTOR" -
Grind to Death Records social media:
https://www.facebook.com/GrindtoDeathRecords
https://twitter.com/GrindtoDeath
https://www.instagram.com/grindtodeath
https://grindtodeathrecords.bigcartel.com/