I, Pariah - Dystopian Visions - Featured At INSANEBLOG. NET!
I, Pariah - Dystopian Visions - Featured At INSANEBLOG. NET ! Check it out here at this link: http://www.insaneblog.net/2021/04/i-pariah-share-new-single-vulture-mine.html
I, Pariah is a melodic deathcore band out of Phoenix, Arizona celebrating the release of their third new single "Vulture Mine" from the new album Dystopian Visions due to be released Friday, May 21st. I, Pariah is for fans of Whitechapel, Fit For An Autopsy, and Thy Art Is Murder. New album "Dystopian Visions" by I, Pariah is the third release from the band and debut full-length featuring guest vocalists Andy Thomas (Black Crown Initiate) and Chaney Crabb (Entheos). Dystopian Visions is officially available for Pre-Order from the bands website ipariahofficial.com/shop with additional merch bundle options as well. New Single "Vulture Mine" is a dichotomy between blast beats at 270 BPM's and hard hitting breakdowns, as well as an anthemic chorus. The song explores the perspective of growing up in a small town that seems determined to let no one leave, and consume the spirit of anyone who would dare try.  "Vulture Mine" is available on all platforms for streaming now! 
Vulture Mine Streaming Video -
Vulture Mine Spotify - https://open.spotify.com/album/6EhaBehA0hHufVwuyKRNXm?si=KetK8J-pQHCZqc0Ml9ygvQ
Website - Ipariahofficial.com/shop 
Facebook - https://www.facebook.com/pariahbandaz/
Instagram/Twitter - @pariahbandaz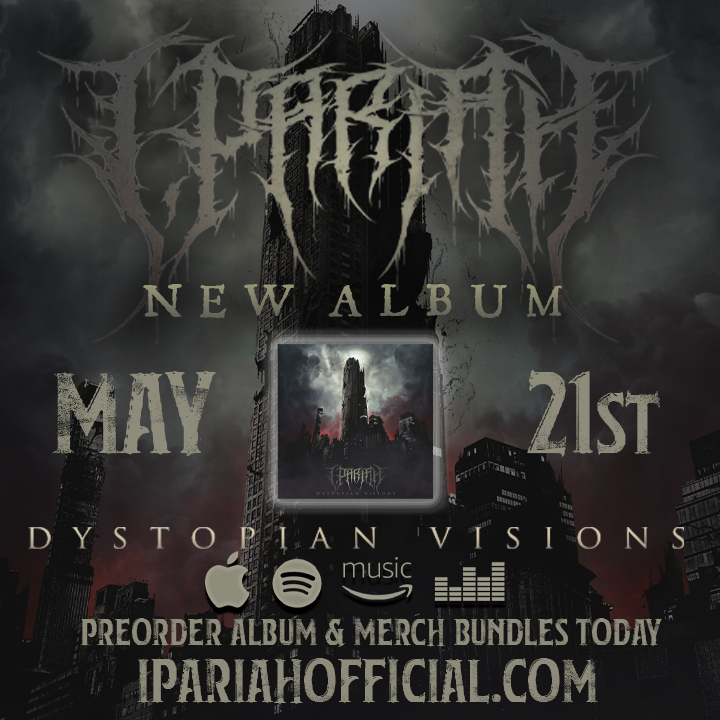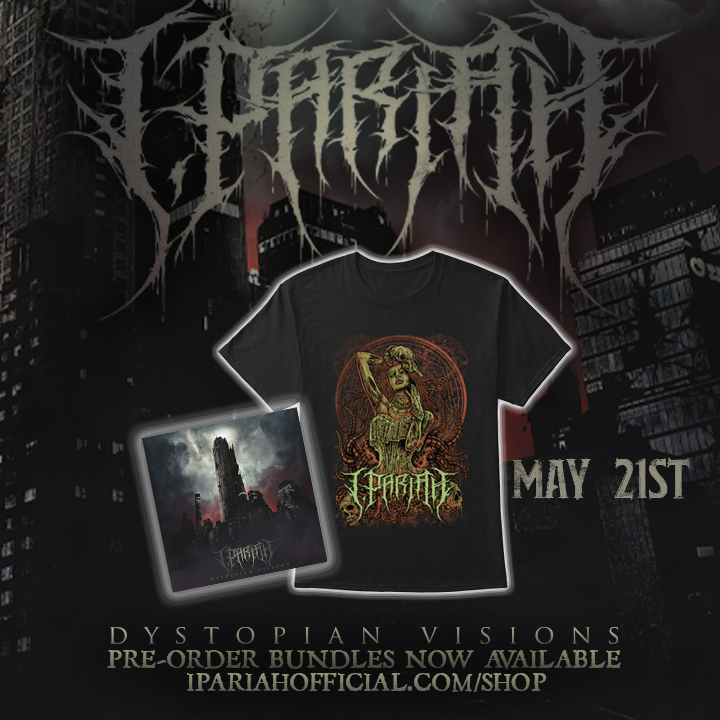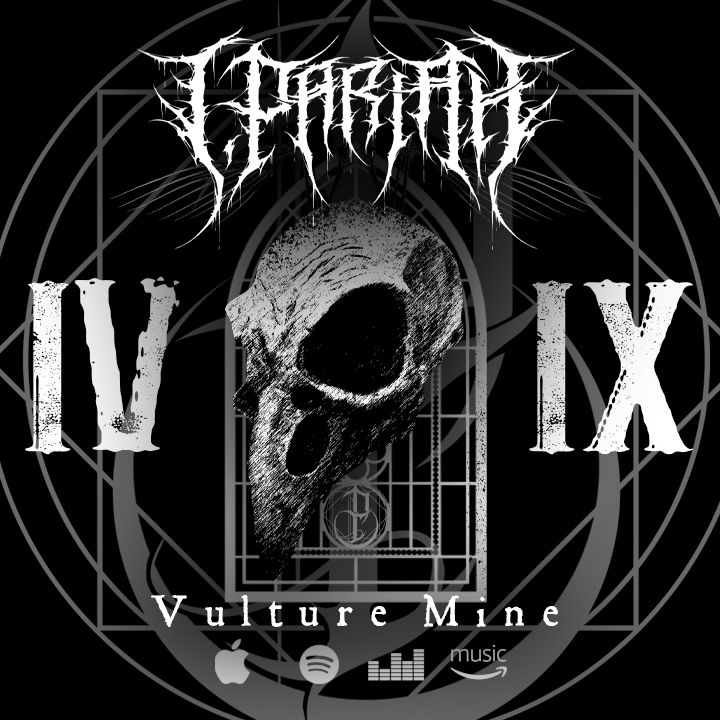 Check out the previously released single 'Criminal'