State Of Mind - Self Titled EP - Reviewed At Death Metal Underground ! Check it out here at this link: http://www.deathmetal.org/review/state-of-mind-state-of-mind-ep-2021/
Heavy metal proves hit-or-miss for most death metal fans; it too easily slips into what pop and rock are, which is a musical utilitarianism that likes color notes, melodic minor slips, and bouncy rhythms. The rare band captures both a mood and a transition through contrast.
State of Mind combines the deadpan churning rhythm of Witchfinder General, the atmospheric repetition of later Saint Vitus, and the spacious melodic twists of early Queensrÿche. Perhaps a Pantera and Metallica influence creeps in through the leads, which are both oddball variations on known standards and creative tangents that work enough to add a subtone of weirdness to these foot-tapping anthems.
Expect verse-chorus composition with a turnaround here, inspirational choruses in the older style before religious music and emo swallowed them up in the power metal style, bluesy riffs that somehow creep toward a chromatic angularity, and vocals that push the limits of the technical abilities of this vocalist but add Iggy Pop style color and grunting emphatic timbre.
Although this band seems like they are lagging behind the crowd and possibly stranded in 1989 and 1979 simultaneously, State of Mind presents something that is complete as a concept: a style that is all their own, bringing together the best of Americanized NWOBHM and mid-paced doom metal. - Death Metal Underground
In 1994, four friends got together and decided they wanted to entertain the world. They decided to name their band ' State Of Mind' ( SOM ) because that is what music is to them, a State of Mind . Their influences are old school metal gods such as, Ronnie James Dio , Judas Priest , Black Sabbath , Queensryche , Iron Maiden , Pantera , Led Zeppelin etc. 
The music is hard hitting and described as New Classic Metal . With the flavor of their influences guiding their way. The lyrics are written to describe ones State of Mind in any given situation, and to give those feelings an outlet other than addiction or suicide. They have lost two band members to addiction that resulted in death. RIP Scott and Brett.
They put out their first studio recording in 1995. A six song, self titled cassette recorded on the only ADAT machine in their area at that time. The latest CD was released in 2019 along with a music video released in Dec 2019. They are now composing new music for their second CD which will be titled " Shattered ", and working on another music video.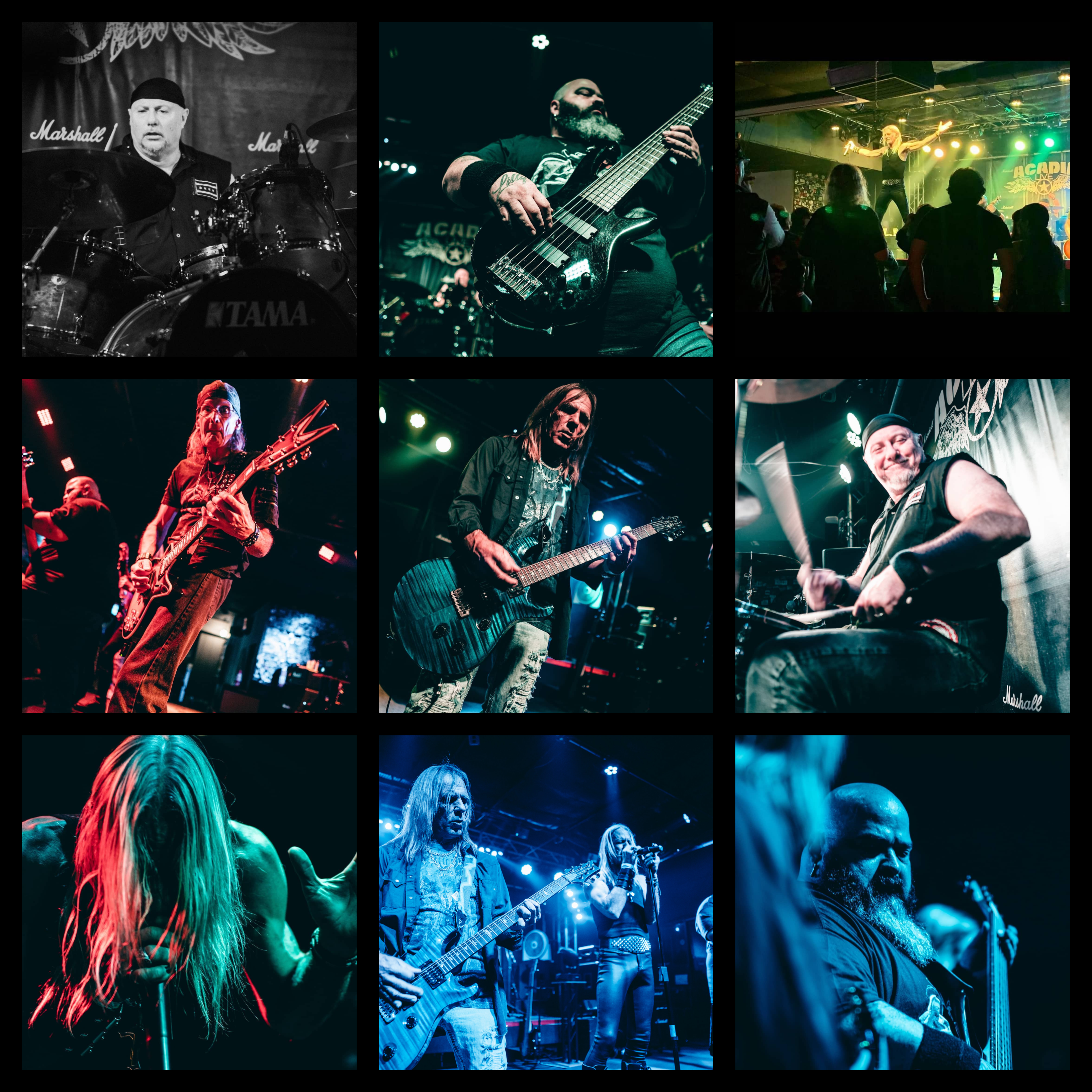 Add them to your playlists on Spotify!
Check them out on YouTube!
Find more info and follow the band at these links:
https://linktr.ee/AStateofMind
https://shop.spreadshirt.com/state-of-mind2/
https://open.spotify.com/album/6EYu7Xfw5eLYHKKKrUxwH6?si=nCkkaEz-RwKVUdIoKmJ08w
https://www.facebook.com/AstateofmindJohnFerris/
https://www.youtube.com/channel/UCyWNGmpmTbYMgbMV_jRA3iA
https://www.reverbnation.com/stateofmind81
https://sttefmnd.bandcamp.com/music