Boneyard Interviewed By MHF!
Formed in 2015 in Edmonton, Alberta, Canada, and lifting their name from Ozzy's Boneyard (Sirius Radio), this quartet delivers straight-up, road trip ready Rawk. Characterized (in their words) as "a bombastic hard rock sound, mixed with clean and edgy vocals, with classic heavy metal influences," they have evolved from a cover band to a full-fledged entity of their own. Each member has been in tribute bands ranging from Judas Priest, Iron Maiden, and even an all-female Misfits tribute band, which I gotta check out. They've recently released Oathbreaker, an outstanding classic-sounding Hard Rock album with all the expected trademarks, but with a Canadian twist. MHF received the opportunity to ask them a few questions. We wish them all the best. 
Pamtera- lead vocals, rhythm guitar (easily one of the coolest names I've heard in a while) 
           Dennis Cooke- bass  
           Jeff Cunningham- drums and percussion 
          Grant Tarapacki- lead guitar 



 Greetings from MHF and Colorado! How are you guys? We are doing good, we just went through a bad cold spell, but spring is coming! We've been busy promoting our second single and video for "Oathbreaker" .



Generally, I (try) not to ask questions you have already answered. I gave a very abbreviated history of the band above, but please elaborate on anything you want. In 2015, after a brief hiatus, I wanted to get back to playing hard rock and metal and start a new cover band. I first asked Jeff to join as I knew he was in between bands as well. He had previously recorded two albums with a rockabilly band called The Benders. We performed locally with two other guys for 2 years. Dennis replaced the previous bassist in 2017. Even though we enjoyed playing deep cuts from some of our favorite bands (Dio, Scorpions, Sabbath, etc), we soon got bored and wanted to write originals, and here we are!



Congratulations on Oathbreaker. I know it was a long time in the making. How has the reception been so far? This is where you get to brag a bit. Really good! We've been fortunate to have received some excellent reviews from some of the larger metal outlets like Bravewords and Metal Temple, etc. We even made Sleaze Roxx's Top 10 Albums of 2020! It's really cool to get press, sell albums, and to talk to people from different countries! We often ask "where did you hear about us?"



It seems like a lot of today's female vocals are, shall we say, exaggerated? I dig the operatic and some guttural vocalists, but I really enjoy your clean, to-the-point vocals as well. Do you or any of the band have any formal training? What are your collective musical backgrounds? Thank you! Especially after one review, we got this week. The reviewer said I sang well, but was too clean. Sorry, that's my style! As far as formal training goes, Jeff was initially taught drums by his drum instructor uncle. I, from time to time, check-in with my vocal coach for a quick refresher. Other than that, we are all self-taught musicians.



I have listed some of the lyrics for "Fates Warning." Powerful song; my personal favorite. Thanks for including lyrics on your web page by the way. Please tell us about this song. 

Fates warning called out years ago from a time that's past.  
There's nowhere to hide, it screams out, moving in way too fast.   
Rising from the hate, this is man's fate, darkness covers the sun.  
From the dragon the power is given, something wicked this way comes.  
To the east the dawn is rising, a light so bright, that it's almost blinding.   
Cry of command, the archangel's call, the sound of trumpet, and evil will fall.  
We must believe, we must keep the faith.  
A lot of people have said the lyrics remind them of the TV show Game Of Thrones. Funny thing is that Dennis wrote these well before seeing the actual series. We've even been told by some fans that the lyrics seem to reflect the current state of the world, and being in COVID times. I think the final message is a positive one, if we stick together, we can overcome anything! 



"Rat Race" is a bare-bones classic rocker, that around 2:00, takes a darker, almost sinister turn. Is this by design or just my imagination?  Whatever the story is, I dig it. Thanks! Jeff and I wrote this song in a previous band back in 1995. The verses have an Annihilator type feel. The middle section you are referring to initially started off with a different riff. It had the same dark, sludgy feel, but went off into almost another song. When we revisited it for this album, we decided to shorten it and make it into more of a streamlined solo type of section with harmony guitar parts.



I have read you are working on a song called "The Hanging Tree." Tell us about this and anything else you may have in the works. What are your plans for the foreseeable future? Any thoughts on live streaming? Seems to be all the rage. Since we can't play live, we figured we would start working on some new material. Dennis has been supplying us with some cool riffs. So far, we've put together two new songs "The Hanging Tree" and "Sail Across The Ocean" . I also intend on creating another video soon, probably for "Rat Race" or maybe "Evil Ways" . Live streaming is cool for another means to perform. But, I think most of us would prefer getting back to "real" live shows!



Was your mascot Misty Bone inspired by anyone in particular? Any (family-friendly) stories to share? We originally wanted a sexy mascot to put on t-shirts to sell at shows. We asked our well-known artist friend Tom Bagley (he also plays in the Calgary band Forbidden Dimension) to bring some of our basic ideas to life. Misty is not me, but has a couple of similarities, like holding my flying V guitar in one image.



You have described your sound as having "a Canadian twist." What is this exactly? Bonus question: What are your three favorite (unique) things about Canada? It's just some bullshit Jeff wrote for our bio, haha! It's interesting that in many reviews, we've been described as having an NWOBHM sound!? Three unique things? Hmm, how about:


Our beers   2. Food- poutine and Coffee Crisp chocolate bars   3. Jeff Waters is Canadian (my favorite guitarist and band)



As usual, I must ask, if I were to visit Edmonton, what is the one thing I simply must see? We have the largest river valley and most parks/ natural areas of any North American city! Also, if malls are your thing, West Edmonton Mall is one of the biggest.



We thank you for your time and wish you all the best. Any parting words for our readers and your fans in Edmonton?  First off, thank you for one of our more fun interviews! Thanks to everyone who has supported us thus far, and to any potential new fans- please give Oathbreaker a listen, watch our two music videos and interact with us on social media!
Cheers, Pamtera
Boneyard is a female-fronted hard rock/ metal band from Edmonton, Alberta, Canada. Their debut album Oathbreaker was just released on Oct.24/20. The first single, Fates Warning, was released on Oct.17/20.
All About Boneyard:
Launched in 2015, Canadian hard rock/ heavy metal band Boneyard is the lifeblood and passion of vocalist, guitarist and songwriter Pamtera. The members bring a wealth of experience from previous bands that include: Tyrant, Septimus and Powerslave. The band started out as a cover project, but has been writing original music for the past three years. In May of 2019, the group entered producer/ engineer Cam Macleod's [White Wolf] Wolfs Den studio in Edmonton and began recording their debut album. After an extended COVID-19 pause, the band returned to complete the project in August of 2020. Eleven tracks were then sent to be mastered by Maor Appelbaum (Halford, Armored Saint, Anvil etc.) in Los Angeles, USA. What emerged is the Oathbreaker album, released on October 24, 2020. The first single, Fates Warning, dropped on October 17, 2020. With their tireless work ethic and creative ambition, this album builds on the promise of the past as it positions the band for a focused, fresh, and fiery future at the forefront of modern hard rock and heavy metal.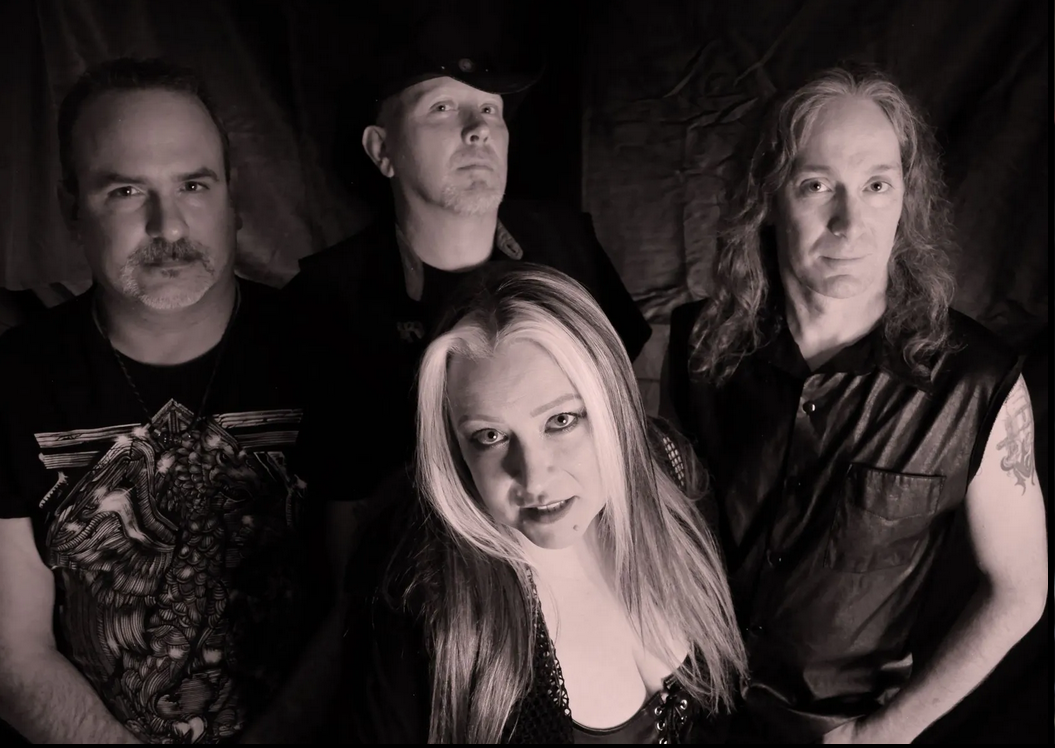 Album Line-up
Pamtera- lead vocals, rhythm and lead guitar
Dennis Cooke- bass and rhythm guitar
Jeff Cunningham- drums and percussion
Grant Tarapacki- lead guitar
Follow the band at these links:
https://open.spotify.com/album/6puVKTjPiFVk4V8OLDDkKi
https://music.apple.com/us/album/oathbreaker/1532797501?uo=4&app=apple&at=1000lM6c
https://music.apple.com/us/album/oathbreaker/1532797501?uo=4&app=itunes&at=1000lM6c
https://www.amazon.com/dp/B08JP7QFMG?tag=fndcmpgns-20&linkCode=osi&th=1&psc=1
https://www.deezer.com/us/album/175128872
https://www.facebook.com/boneyardyeg
https://www.instagram.com/boneyardyeg/
https://twitter.com/boneyardyeg
//www.pandora.com/artist/boneyard/ARZf45VjdgPcfqX?part=ug-desktop&corr=485830746
https://www.pandora.com/artist/boneyard/oathbreaker-explicit/ALj3x3K2Jq4gxmX?part=ug-desktop&corr=485830746
https://www.pandora.com/artist/boneyard/oathbreaker-explicit/ALj3x3K2Jq4gxmX?part=ug-desktop&corr=485830746
https://www.pandora.com/artist/boneyard/oathbreaker-explicit/ALj3x3K2Jq4gxmX?part=ug-desktop&corr=485830746