Premortal Breath - Of Angels and Wolves - Reviewed By Metal Temple ! Check it out here at this link: http://www.metal-temple.com/site/catalogues/entry/reviews/cd_3/p_2/premortal-breath-of.htm
Since the beginning of the past decade a phenomenon became common: the mixing of influences to create something personal. It was this same driving force that created Thrash Metal, Black Metal, Death Metal and others in the late years of the 70's, 80's and 90's. It's a good form of playing this game, because one can find a way out of the tsunami of 'more-of-the-same' bands that exists today. And the German quintet PREMORTAL BREATH seems to be doing this, as shown on "Of Angels and Wolves", their latest release.
The band seems like a Heavy Metal band (not in the German traditional model) that uses influences of Gothenburg Melodic Death Metal and some other tendencies to enrich their musical work, with charming melodic contrasts and remarkable moments. It's modern, aggressive and melodic, full of life and energy, and they wisely found a form of expressing their songs without following models that are eroded. It's a particular insight on the genre, something different.
The EP was co-produced, mixed and mastered by Rolf Munkes at Empire Studios, and his efforts (along with the band) allowed the creation of a sonority that is modern, defined and clean. Of course that the distortion and aggressiveness are presented (due the wise choice of the instrumental tunes), but shaped in a form that is easy to understand what's being expressed. And Valeska Kober (of BOOMERANG) appears on the vocals on "Circle" and "Of Angels and Wolves"; and the former ICED EARTH singer, Stu Block (today on INTO ETERNITY and THE MIDGARD PROJECT) on the vocals of "But I'm Not Afraid".
"Circle" is a fast and energetic song where the balance between traditional Heavy Metal elements and extreme elements is perfect, with a melodic chorus and a very good set of vocals' contrasts. On "Of Angels and Wolves", the same elements can be found once more, but in a more melodic trend boosted by the guitars. A bit more Heavy Metal is "But I'm Not Afraid", even with some Thrash Metal-like touches, remind a bit what USA Metal School acts as MALICE and ICED EARTH does.
A bit more melodic and introspective is "Wordless", rich on good and accessible melodies, driven by an excellent work of bass guitar and drums. And "Hourglass" gets back the energetic and aggressive appeal of the EP, with some modern elements improving the bitterness (and what great guitar riffs once more). On "Fuck My Brain (revamped)", the band is again in love with North American Thrash Metal influences Pay attention on the hooks created by the guitars), and what lovely chorus. And the bonus track, "Spartan", is brutal and nasty as well, as it was a modern Heavy Metal song, but with a better melodic shape.
Yes, "Of Angels and Wolves" is really a very good surprise to deal with, showing that new life is arising in German lands. And for sure PREMORTAL BREATH is a spearhead for new generations. - Metal Temple

Release Date: 10.09.22
FFO: Iced Earth, Avenged Sevenfold, Disturbed
Location: Germany
Premortal Breath is modern metal with a plethora of influences. All boiled down into melodic yet heavy form. Enticing guitar leads, huge choruses, roaring drums, groovy basslines and much more are only parts of the bigger picture that is Premortal Breath. The multilayered lyrics deal with topics such as terrorism, psychosis and the pitfalls of modern society.
Check out this video!
Follow the band on Spotify!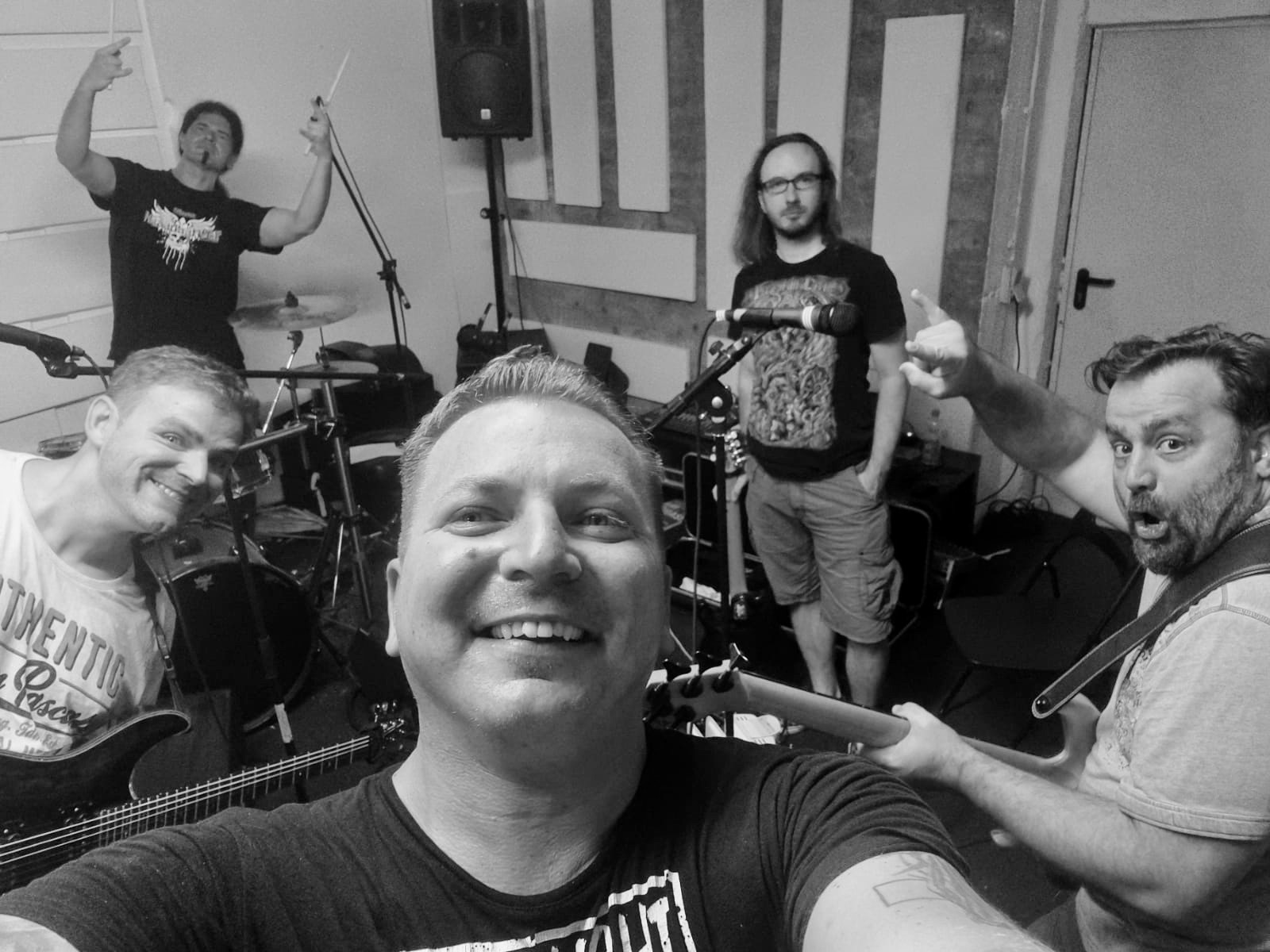 Follow the band at these links:
https://www.youtube.com/channel/UChbh2PpI44wYZk-PUEz0rkw/videos
https://www.facebook.com/PremortalBreath
https://www.instagram.com/premortal_breath/
http://www.premortalbreath.com
https://music.apple.com/us/artist/premortal-breath/674667408
https://premortalbreath.bandcamp.com/releases