New Promo: Career Thief: Mission To New York (Paperback) - Witten By Mike Fulkerson
Michael Fulkerson known for his Hard Rock and Metal albums Demon King Malefic and Demon King Malfaeus, has just released a paperback book and you can purchase it on Amazon! Check it out at the link below!
Amazon.com: Career Thief: Mission To New York (9798657771770): Fulkerson, Mr. Michael Edward: Books
A Psychic war begins. Malefic is back and this time, he's really stepped into a messy situation. Tom Genovese, the biggest Mafia Boss in New York has been set up for a murder he didn't commit, and he hires Malefic to prove his innocence. Of course, Malefic being the man he is won't stop there. As he wades through New York's seedy, violent underworld, meting out justice to those who deserve it and searching for the true murderer, Malefic encounters a foe like none he's ever faced before. This foe has psychic powers even more powerful than Malefic's, and he has the Career Thief in his sights! Has Malefic finally met his match, or will he triumph over evil and find justice for Tom Genovese? Join him on his wild adventure and find out.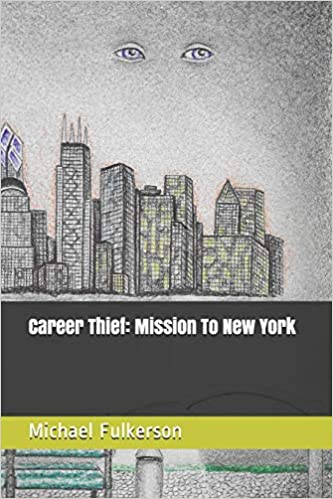 Michael Fulkerson brings Hard Rock and Metal to the masses with his albums Demon King Malefic and Demon King Malfaeus. Pulsating through the speakers while awakening the most thrilling part of one's senses. Many of his songs have a very theatrical and cinematic feel to them, sounding a bit dark as an added twist. Imagine an epic battle playing out with "Set up by the police," and "Don't Blame Her."
On the flip side, the arrangement in "LIL Miss Spooky Boo," brings a more demure style to the table. While "Love Conquers All" and "Religiously persecuted" are audible delights that have an almost medieval vibe to them with a regal tone.
Jewel of My Life is his number one hit, full of emotion with rich instrumentals, an experience you'll never forget. Jewel of My Life is deep and slightly dark.
The Haunted Spirit 1 is fast, furious and energetic. With driving double bass work and chugging bass guitar riffs, Fulkerson's vocal approach brings a level of unparalleled authenticity to his already unique sound. The Haunted Spirit 2 contains the same music but is sang with the creepiest, demonic sound ever heard on an album.  Fulkerson evokes a myriad of emotions throughout both albums.
LIL Miss Spooky Boo rips open experimental territory with a fleeting intro of Seraphic highs which makes Fulkerson's high vocals astounding. The genres of Metal are wide, vast, and constantly evolving. With potential appeal for varied Metal fans, modern music history buffs, these two albums can find a healthy community. It is perfect for aesthetic driven playlists.  Hailing from Gothenburg, Nebraska, 45 years old and is a solo artist, he goes against the grain in all he does with his music. 
Born premature, Michael Fulkerson has had to face an uphill battle with his hearing impaired in both ears. Despite that, he found a love for music early on in the first grade and has never strayed far from it. As he got older, various genres peaked his interest but his heart ultimately always went back to hard rock. A proud metalhead, Michael Fulkerson has never been one to settle for the norm. Going against the grain in all he does, including his music, is where he feels most comfortable. 
Check out these videos!
Contact
Michael Fulkerson