Slow Burning Car - Projection - Reviewed At Necromance ! Check it out here at this link: http://necromance.eu/slow-burning-car-usa-projection/
The good thing about this task is that you find yourself with bands from time to time. Yes, there are the classics, the established ones, the new releases… You see the similarities, the influences, the evolution… And then, as always, you discover bands that have been around for a lot of years and that is the first time you listen. One wants and would like to meet all the bands in the world, but it is impossible. Color and feel like a musical uneducated with Teo!
Well, as always, a new notice from "my hefe", a new review, a new band ... And who are these SLOW BURNING CAR ? Well, some friends from LA who have been playing for over fifteen years and have four albums behind them. And shit, a week ago I hadn't even heard of them. Fortunately, we have this "Projection" to make up for my lack.
"Public Cynic" begins with what looks like a live recording, but immediately comes a powerful band, with some great guitars and a solid rhythmic base like a wall. But be careful, do not think that they are going metal; no, echoes of SONIC YOUTH and all that alternative 90's scene. The next song, "Ladish man", is really infectious from the beginning, with a powerful instrumentalization, commanded by the voice of Krista Kay, but when we get to the chorus a B-52's roll gets into my body, what I know, that it comes to me, that it goes, that it raises me, that it lowers me ... And the thing continues, "Diamond in the rough" is a powerful compendium of riffs of an organic band. There are things that are noticed without having the musicians in front of you and seeing their faces. Here you can breathe musical honesty, good vibes and the desire to have fun composing songs.
They will not be the most handsome, nor the fastest nor the hardest, but… for what? Yes, with a hook like the one they put on "Funnybone", a song with a very poppy vibe but that hides a series of riffs and solos that are much more rock-solid. Things get more ... more ... how can I put it? Cosmic? Alternative? Indie? Well, more to the roll of SLOW BURNING CARin the next song, "Memoirs of a gentleman ghost". It is obvious that this band, with a 15-year career behind them, does not intend to impress anyone, so they dedicate themselves to playing what comes out of the gonads. And what about "The Quantum Mariner"? It has some touches to the RUSH, with those cuts in the verses and those sporadic interventions of the keyboards that leave you nailed in the place. It is an active, vital, addictive and infectious topic. We turned off the pedal board for a moment and grabbed an acoustic for "Seems so nice", almost a lullaby.
The good thing about a launch like this is that it is not boring. And in fact it creates expectation, because you don't know what you're going to find next. That is why we continue with the vacilona "Garden in space", a seemingly simplistic halftime that hides a lot of instrumentalization and little details, with its corresponding lysergic freak in the middle. Do you know that there is an untranslatable concept of Greek to describe the fact of putting all your love, soul and heart in what you are passionate about? Well that's "Meraki", which is the next song. What am I going to tell you then that the SLOW BURNING CARS don't tell you? And is the closing instrument called "Transfer Terminal Twelve" cool? Oh yes, it maintains the tension from the beginning and, like Ravel's Bolero, it remains in that leitmotif to which they add layers and layers, sounds and instruments.
Corrected the error, I recommend SLOW BURNING CAR for listening. They will not be the most handsome, nor the fastest nor the hardest, but… for what? Not everything is going to be metal on our playlist, and if you want good vibes, good rock, or good Alternative or Indie, then there you have them. Anyway, what a mania with labels, you enjoy them and that's it. 8/10 - Necromance
Slow Burning Car return with their audio hybrid of Alternative Metal/Space Core rock they have refined over the past 15 years. ' Projection' , the fifth album from this Los Angeles based act, features a diverse mix of sounds and audio exploration in instrumentation and language (particularly the track Meraki featuring lyrics and singing in the Greek language). Slow Burning Car wear their influences on their sleeve with this release ( Queens Of The Stone Age , and Swervedriver among others come to mind). A collection of tracks certain to leave the listener engaged, absorbed, and inspired.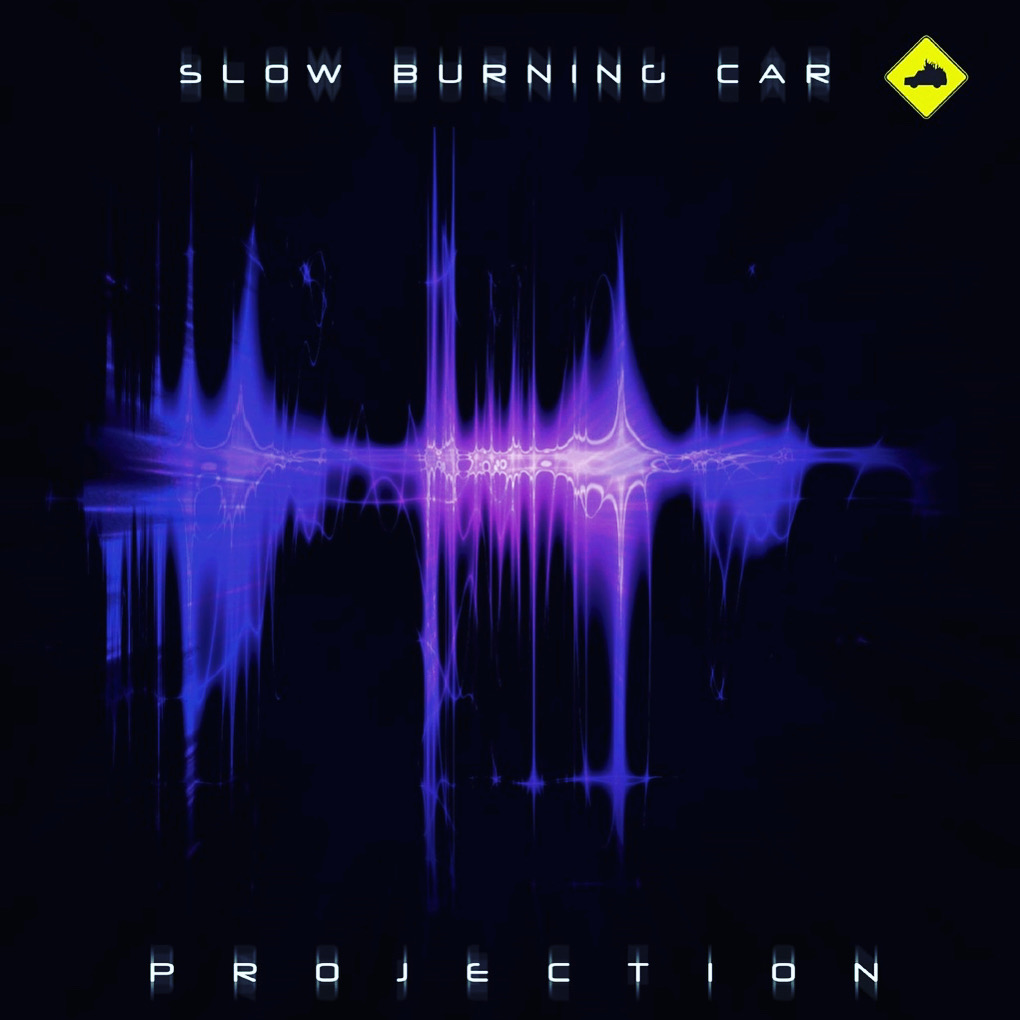 Slow Burning Car is a rock band based out of Los Angeles featuring Troy Spiropoulos (Lead Vocals/Bass), Adam Idell (Drums/Backing Vocals), Steve Ornest (Lead and Rhythm Guitar/Backing Vocal), Krista Ray (Backing and Lead Vocal), Tommy Marcel (guitar/backing vocals), and Aaron Kusterer (guitar). The band has self released four albums (Blowback 2007, Vol. 2-The Scattering 2009, Assumption 2013, Defection 2017), toured nationally and internationally (U.K.), received airplay (terrestrial/internet), received press (print/online), and have licensed music for the film "Crash Artist" (Cinebyte Productions 2008).
Lineup: 
Troy Spiropoulos - Bass Lead/Backing Vocals
Tommy Marcel - Rhythm/Lead Guitar
Adam Idell - Drums
  
Krista Ray - Lead/Backing Vocals
Aaron Kusterer - Lead/Rhythm Guitar
Links:
https://myspace.com/slowburningcar/
https://www.facebook.com/SlowBurningCar
https://www.youtube.com/user/SlowBurningCar
http://www.slowburningcar.com/
https://www.instagram.com/slowburningcar
https://itunes.apple.com/us/artist/slow-burning-car/212628864