HELL RIDERS – "FIRST RACE" - Reviewed By Burgstudio ! Check it out here at this link: https://burgstudio.co.za/hell-riders-first-race/
Listening to "First Race" by Hell Riders immediately brings to mind the leather clad, fist pumping pummel of Judas Priest. I refer specifically to the sounds found on both the legendary "Painkiller" and "British Steel" albums. Yessiree! if you fiend for the type of turbo charged char that Iron Maiden, Saxon and the aforementioned Judas Priest are known for yet have worn out all the LP'S in your collection then you are in luck for the album "First Race" by Hell Riders is the care free soundtrack to all your beer swilling shenanigans.
With song titles such as "Soldier Of Steel" and "Turbolizer" there is no doubt what one is getting oneself into when listening to "First Race". There is a certain honesty when it comes to performing this type of Traditional Heavy Metal, a lack of pretence if you will, that is heartwarming. The rollicking rhythms and forward moving momentum of songs such as "Ghost Rider" and "Dragon Power" are borderline charming.
Throughout the ten tracks that make up this chest beating release Vocalist Dave Jolly spews forth high pitched verses like the bastard child of Ronnie James Dio and Rob Halford, Guitarist Richard Crowley lays down churning slabs of good time wattage with flare, Bassist Caty Van Alchemy handles the low end with rumbling mastery and Drummer Jimmy Dirt kicks up a storm with his stellar drum battery. The gritty and rough hewn production adds a certain authenticity to the proceedings that cannot be overstated!
Well! Well! Hell Riders have singlehandedly resurrected my taste for Traditional Heavy Metal and that folks is no mean feat. Do yourselves a favor and give these guys a listen for only the most fun and festive sounds await you.
Hell Riders were born to Riccardo Marcassa (Guitarist) and Gio Prestinari (Drummer). Both are at the same time old members of the historic band Porlezza known as Beyond Death Of Humanity thrash metal. The band lasted until 2014.
We have to wait until October 2017 before the two meet again and decide to form a new band proposing their old songs of the past in a heavy key. In January 2018, the band lined up among its lines Davide Girardi as vocalist, taken from Ticino, while in May of the same year, is completed with Ismael Meireles on bass, also from Ticino.
In May the band decided to record some rudimentary tracks releasing the Demo: Origins. In November of the same year the band changed again the lines adding to the drums Cesare Massaini, Caterina La Chimia on bass and Luca Manta as second guitar. On December 1, Hell Riders signed with Volcano Records and entered the studio to record their first album on December 17, 2018.
The recordings end on 24 May 2019 with a new drummer, Angelo Cislaghi, while in September of the same year, a new member arrives, the young Enea Maina to replace Luca Manta. On November 1, 2019, the band's debut album titled "First Race" was released. The race of the infernal motorcyclists does not stop and now I am working on the second disk deploying new members: Bobo on drums and Luca Piscopo on bass.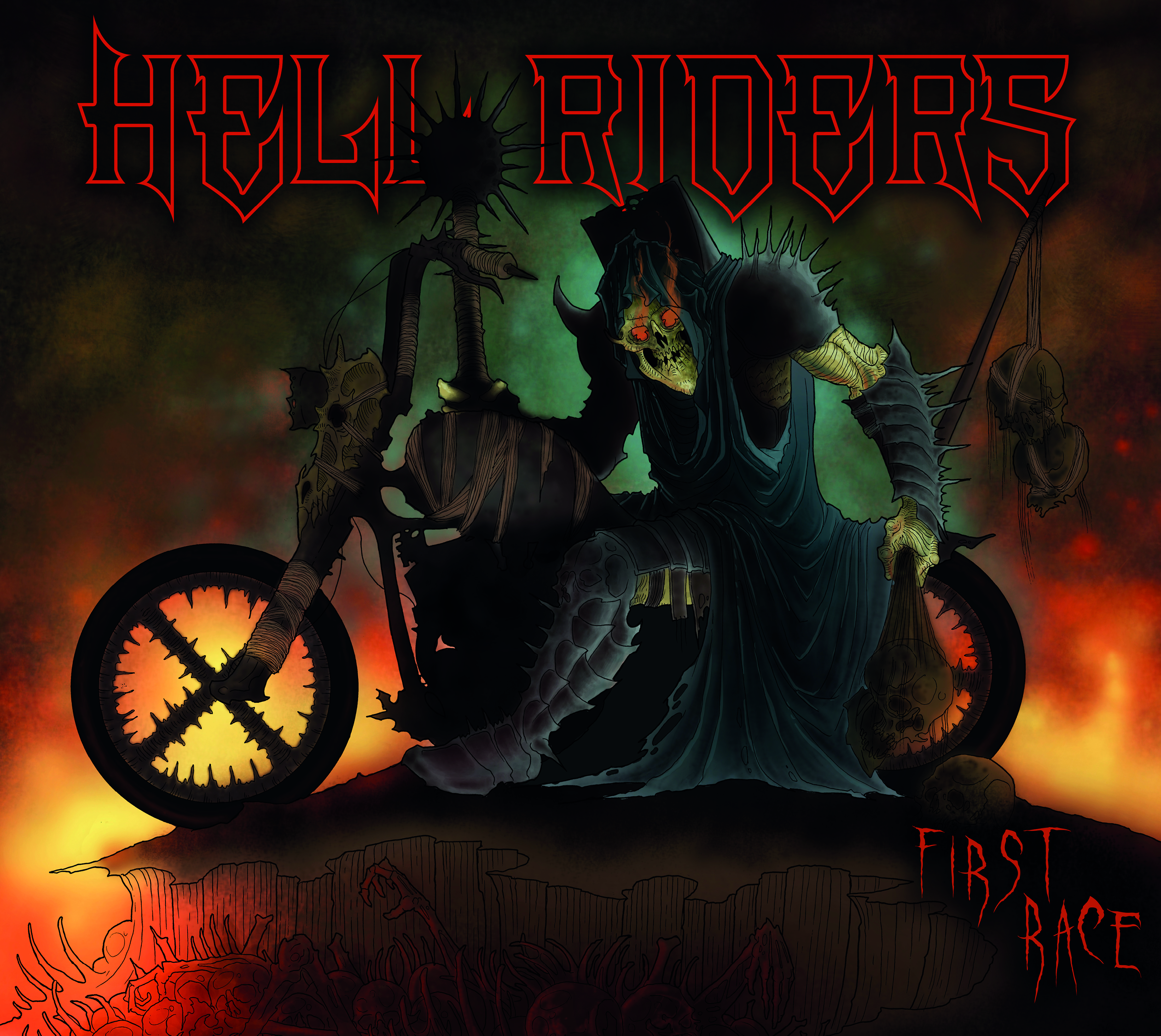 HELL RIDERS line-up:
Davide Girardi (Dave Jolly) - Voice
Caterina La Chimia (Caty Van Alchemy) - Bass
Riccardo Marcassa (Richard Crowley) - Guitar
Angelo Cislaghi (Jimmy Dirt)- Drum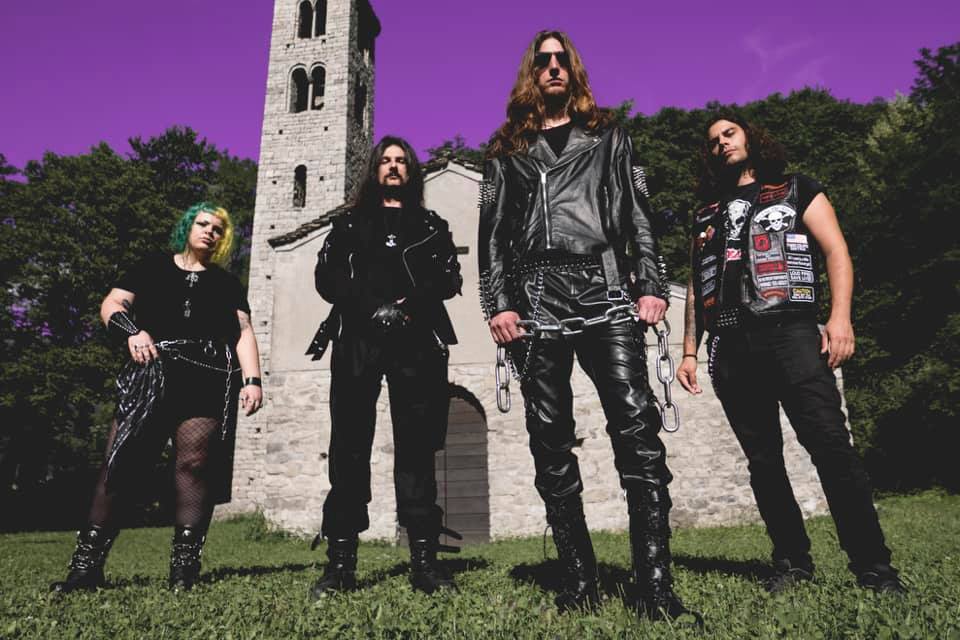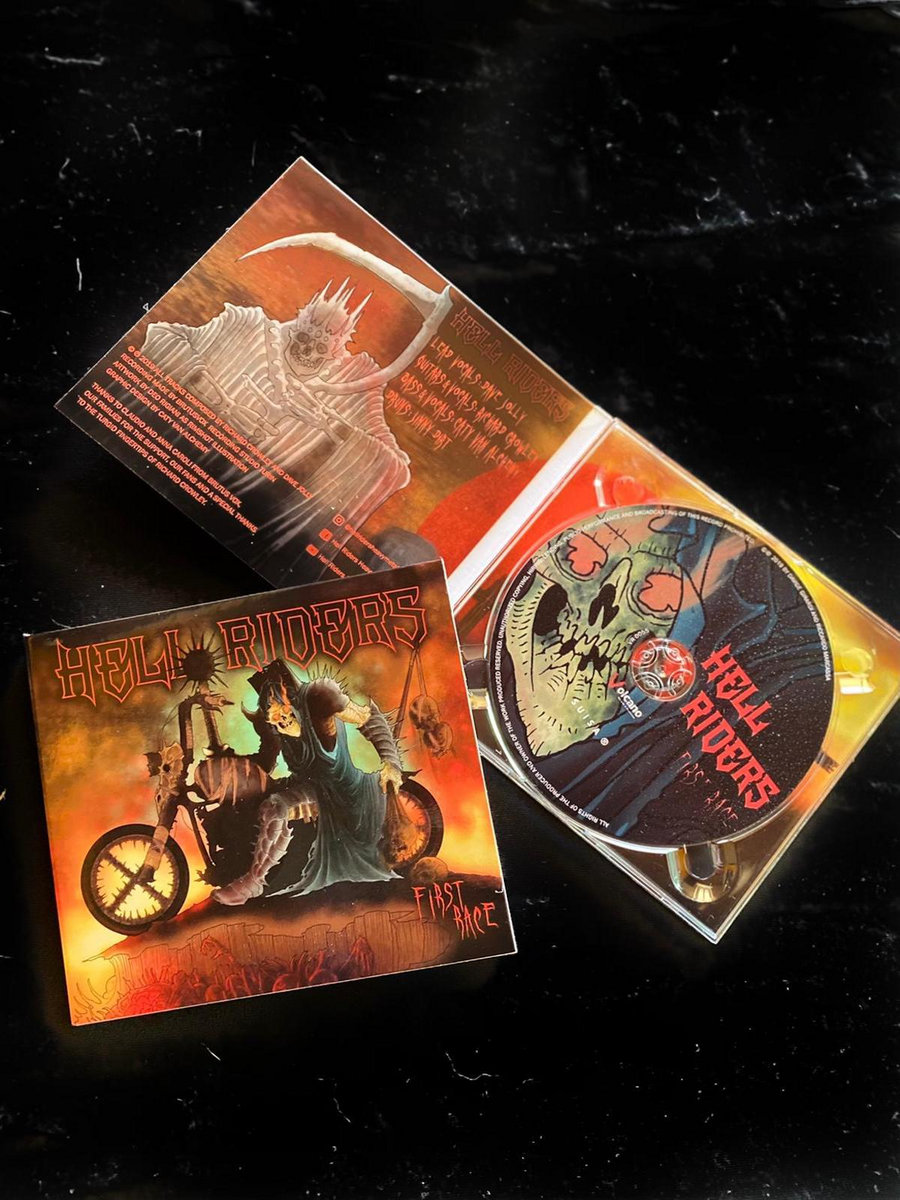 More information at:
BAND: https://www.facebook.com/hellridersheavymetalband
LABEL: http://www.volcanopromotion.com
https://www.instagram.com/hellridersheavymetalband/