Hell-Born - When You Are God - Streaming At Mayhem Radio ! Check it out here at this link: https://www.mixcloud.com/Mayhemradio/mayhem-extra-180121/
Odium Records proudly announces that 12 years after the last album, the cult Polish HELL-BORN returns with a new one. The band was started in 1996 by Behemoth co-founder Baal and Les , also a former Behemoth musician as well as a member of Damnation . There are IX songs on " Natas Liah " - old school, black death metal with a bit of melodies typical for the group. There were also some guests during the recording session, including Adam Nergal Darski . The band confirms that it is by far the best album in their career.
RELEASE DATE: 26 JANUARY 2021
Line-up:
Baal Ravenlock – Bass/Vocals
Les - Guitars
Diabolizer - Drums
Genre: Black/Death/Thrash Metal
For fans of: Venom | Vader | Behemoth | Sodom
Hell-Born and Odium Records present the premiere single " Axis of Decay " from the new album " Natas Liah ", which is announced for January. The clip can be viewed under the following link: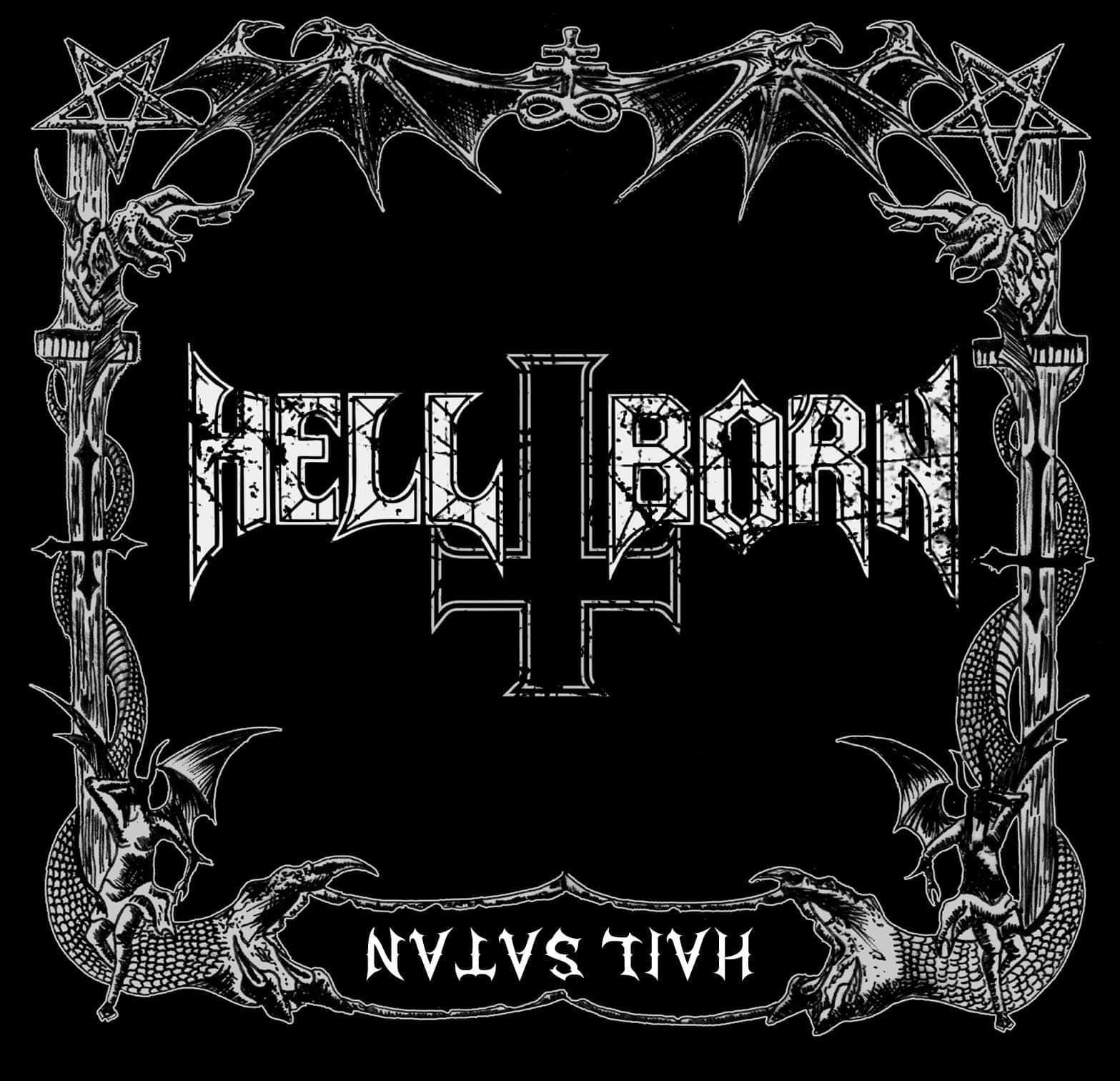 Recordings took place at Creme de la Creme studio, and Haldor Grunberg, known for his collaboration with Behemoth, handled the mixes and mastering. The album will be released by Odium Records by the end of the year as digipack CD and vinyl.
https://www.facebook.com/officialHellborn
https://www.facebook.com/odiumrex
https://www.odiumrex.com
The sun rises once more upon the slopes of Megiddo and the opposing forces greet the dawn with hymns and howls. The Seraphim reach for their shining spears of celestial light and unfurl their six-fold wings; the Nephilim unsheathe their swords of cursed infernal steel and another day in the endless battle is poised to begin. But then a new darkness rises from the ranks of the hell born, towering above the descendants of Cain and casting long shadows of fear over the ranks of heaven. The Lord himself takes the field as the chants rise in a tumult of sound from the bestial throats of the damned..."Natas Liah! Natas Liah! Natas Liah!"
When some bands return from long years of silence they bring disappointment and a tarnishing of their reputation with them. But others, they bring a glorious shattering of the silence, a fulfilling of hopes and surpassing of expectations in mighty and imperious fashion. From out of the void the hellblast has sounded once more and Hell-Born have returned. Disciples of their devil's work can rejoice, as these Polish masters of black, death and thrash metal have never sounded more accomplished and powerful. New album, Natas Liah, is everything that Hell-Born have always been – and more. From the first explosive moments of 'When You Are God' to the final triumphant declaration of total victory that is 'Blakk Metal', the raw muscle and blood of Hell-Born's classic sound glistens in the fires of battle. Between those rampaging war cries the cruel precision of 'Uroboros' and the doom-laden march of 'Son Of Earth' present a band that has reached a new peak of confidence and mastery. There is no song on Natas Liah that doesn't stand proud as one of Hell-Born's finest creations.
Featuring guest contributions from Adam 'Nergal' Darski of Behemoth – the band that Hell-Born's Baal Ravenlock helped to form – Natas Liah is a towering edifice of darkness and extreme metal. Its sound has been perfectly honed by Haldor Grunberg (Behemoth, Blaze Of Perdition etc) and Odium Records now stand shoulder to shoulder with its creators. All the pieces are in place for a new era of darkness to begin! When 2021 begins, be prepared to kneel or die. Hell-Born have returned from the vale of silence and this time there will be no respite until the field is ours! - Imperative PR