Curse Of Eibon - Book Of Eibon - Reviewed By Hellfire Magazin Check it out here at this link: https://www.hellfire-magazin.de/curse-of-eibon-book-of-eibon/
The research about what is hidden behind "Curse Of Eibon" and "Book Of Eibon" does not let me go at first. I keep immersing myself in the magic and myth of this book about and from the legendary magician Eibon of Mhu-Thulan.
So I'm all the more excited to see what the four not unknown Swedes (Reek, Cynical Existance, Stone Brigade) will conjure up with their "Book Of Eibon".
The title song already confirms my premonition. It would be the perfect soundtrack to sink into this book. Wrapped in goosebumps, the story blows into my ear canals. Magic in a nutshell. So much "Soul and Passion" is expressed here through the interaction of all factions. The charismatic and catchy vocals as well as the choral recordings underline this. The song titles are also brilliantly chosen and the equally brilliant musical implementation of each song / chapter literally brings the old book pages to life.
Overwhelmed and with the curse of the Eibon, who now somehow hovers over me, there can only be 10 out of 10 Hellfire points . - Hellfire Magazin
Heavily inspired by HP Lovecraft and the occult and things that lurk in the dark. Fredrik decided to bring together 4 people to form a melodic death metal band heavily inspired and influenced by these things.
And thus Curse of Eibon was spawned from worlds beyond , delivering a message from the great old ones.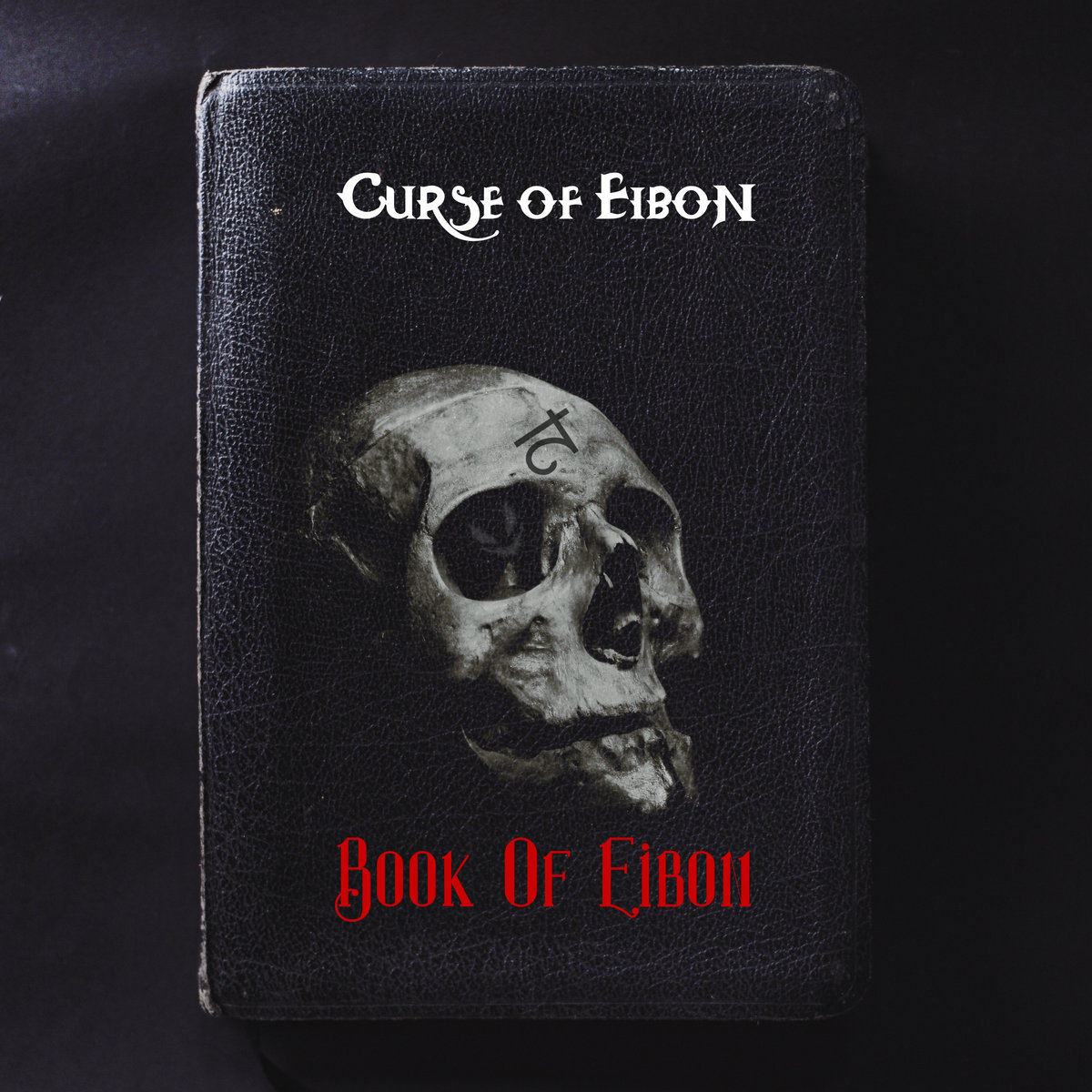 Lineup:
Vocals: Fredrik Croona
Bass: Mathias Back
Drums: Anders Ström
Guitars: Martin Antonsson
More info here:
http://twistedfleshrecordings.eu/curseofeibon/
https://www.facebook.com/curseofeibon
https://www.instagram.com/curseofeibon/
https://curseofeibon.bandcamp.com/