Hierarchy - Hierarchy - Reviewed By Flight Of Pegasus ! Check it out here at this link: http://www.flightofpegasus.gr/heavy_metal/reviews/item/13506-hierarchy
If you like the harsh, unadulterated and unquestionably rough death / black, you are advised to watch the first album of the five gentlemen from New York. Two years after their reactivation, they summarize their good knowledge of the idiom, their various influences and prove that they are capable of any fine distinction in it. However, listening to their material, one would say that they deliberately left some things in their sound without the grinding that would characterize it as modernized or marketable, respecting the proportions of the audience to which they are addressed. You would assume that they themselves did not want to interfere in any process of promotion in the metal hierarchy or even that they would like it to happen on their own terms. From the combative, effective units, it is legitimate in their next task to look a little more selective in their compositions and to make the appropriate tactical moves. - Flight Of Pegasus
The brainchild of Vernon Boward III and Michael Goguey Jr . Hierarchy was formed in 2002 and went through numerous lineup changes before going on indefinite hiatus in 2010. But as the gods would have it, the stars and planets aligned and Hierarchy was reborn once more in 2018! This band is now poised to conquer the world!
For fans of: Amon Amarth, Behemoth, Deicide, Dark Funeral
The long awaited debut album of Long Island's own melodic blackened death metal band Hierarchy is here. 15 years in the making!
Track List:
1. Everything Burns (intro) 02:17
2. Light ov the Morning Star 04:56
3. The Spectacular Sin 05:39
4. Faithless 05:00
5. Ave Satanas 03:43
6. Death to the Vatican 04:26
7. Fire and Blood 03:08
8. Legion 04:04
9. Suicide Ceremony 04:32
10. Ravenous 01:51
11. From Aeons Came 06:30
12. Through the Fires of Moloch 04:06
13. Blessed Be the Fallen 04:02


Released December 1, 2020
All Songs Written By Tabotan and Lucithor
Recorded and Mixed by Lucithor at Odinson Studios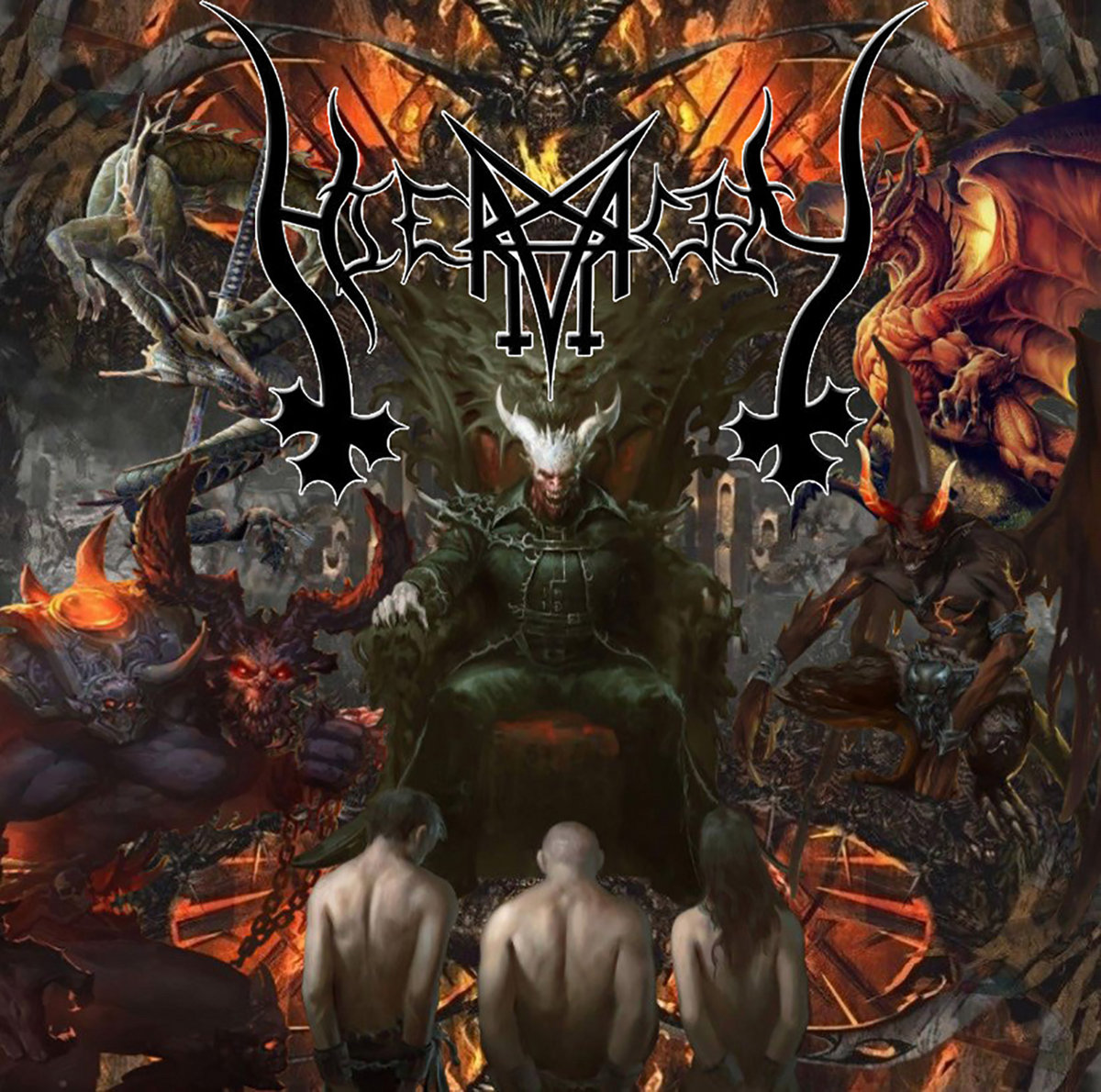 Check out this crushing cover of Black Sabbath 's classic The Headless Cross !
Follow the band at these links:
https://hierarchyband666.bandcamp.com/music
https://twitter.com/HierarchyOffic1
https://www.facebook.com/hierarchybandny