MDPR and MK Music teamed up for some devastating promotions in 2020 for Tommy Gibbons , guitarist of Farewell to Fear! The results were extreme to say the least! Check it out! Number 4 most increased plays FSMR, number 5 foundations SMR and number 23 Billboard MRI!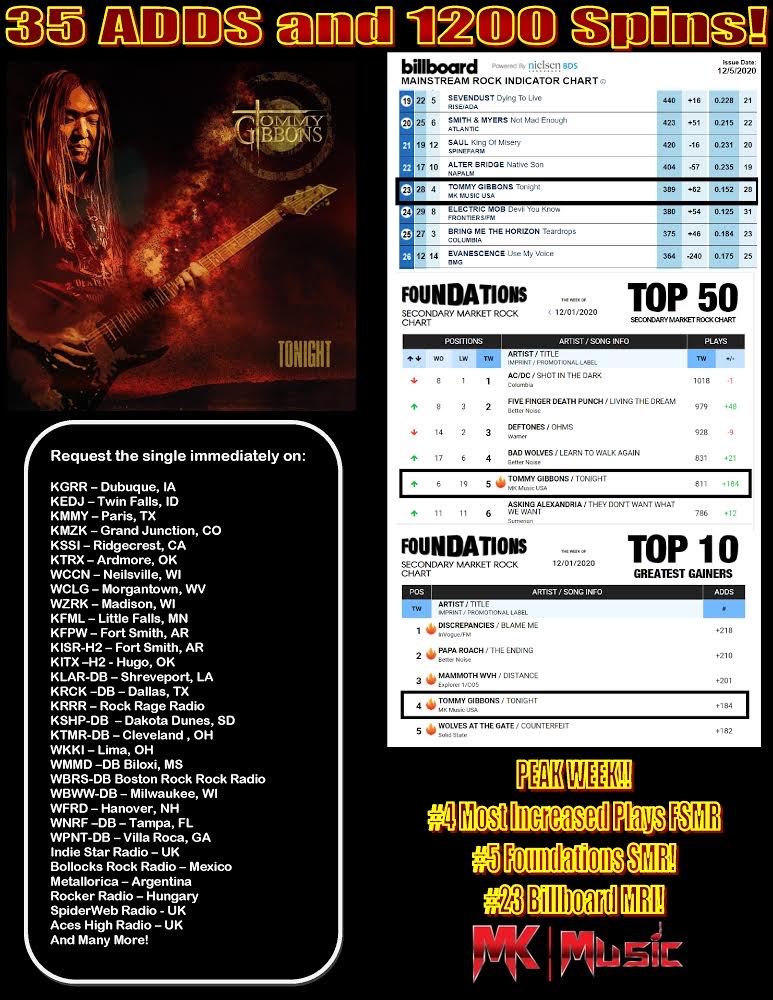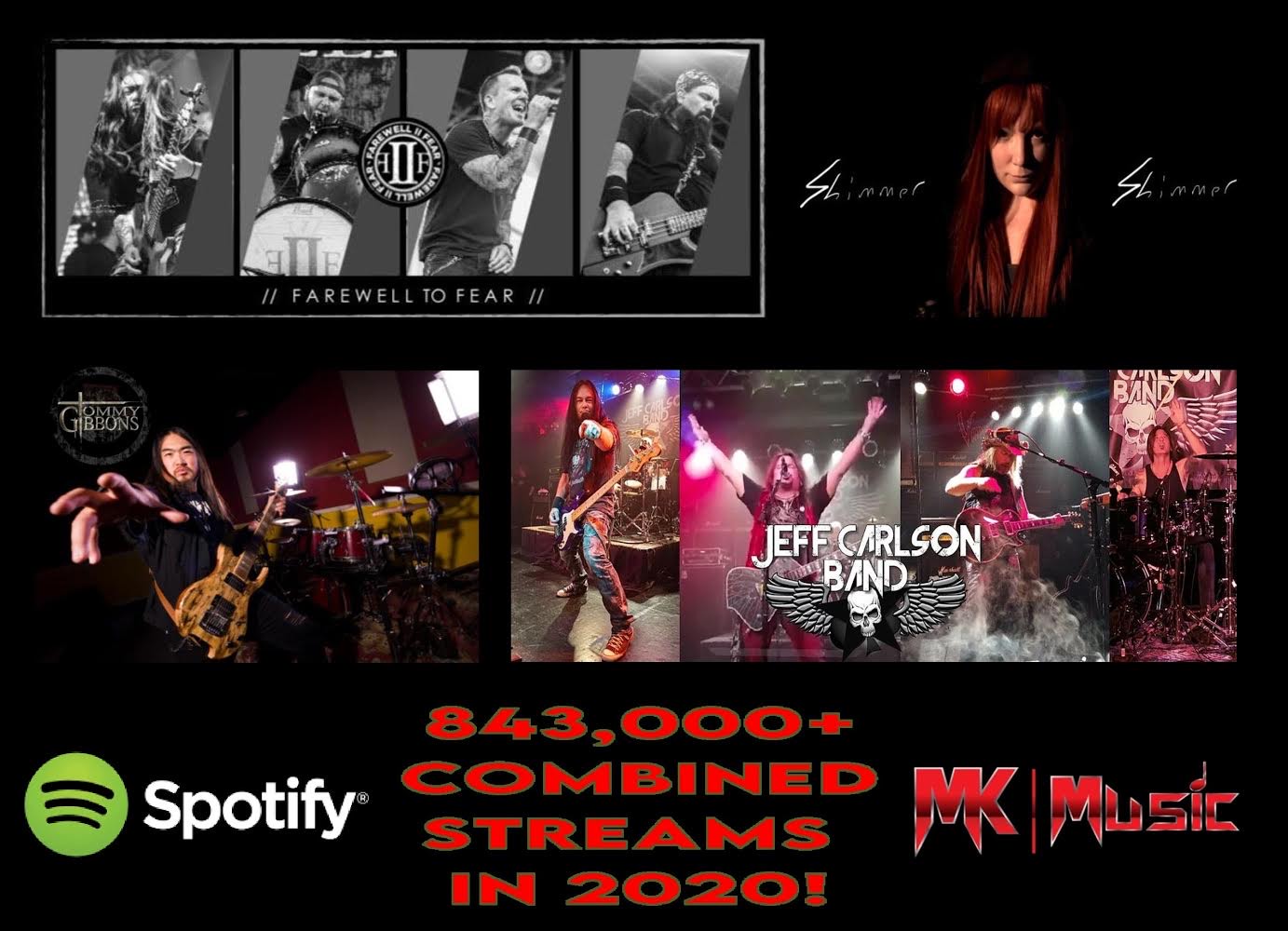 Tommy Gibbons is currently the lead guitarist in Farewell to Fear and the guitarist for the American Idol Finalist Wade Cota! In previous experiences, Tommy was the guitarist in Tantric and FLAW. Tommy has toured the US extensively and has created his own fan base with personal interactions and live performances that people do not forget! He is endorsed by Bad Boy Guitars, Mosh Pit Army Clothing, Swiss Picks and Pruvit.
Tommy joined Farewell to Fear in 2019 and performed on Chris Jericho's Rock and Wrestlin Rager at Sea Cruise out to the Bahamas with the band in January, 2020. In the summer of 2020 Tommy decided to launch a solo career to have music with his own personal stamp. Aside from writing the rip roaring riffs for FtF, Tommy's passion is geared more towards a Rock Alternative and Hip Hop Mix.
Tommy decided to revisit some of the older material he put out 2 years ago and place them in media outlets for his fans and he was quick to realize the demand! In just 1 month he had more than 40,000 listeners on Spotify and has landed on multiple curated playlists! You can catch Tommy's performance with American Idol Finalist Wade Cota on VX3 Live's YouTube channel.
Tommy will be performing live again with Farewell to Fear on Rebel Rock Fest in Orlando, FL in September 2021. Tommy's new lead-off single "Tonight" was released October 13, 2020 to a world viewing audience and an exclusive premiere was planned for September 30, 2020. Tommy's single started impacting radio on 10/27/20. Tommy is releasing an EP coming out independently on January 12, 2021.
Tommy's last single hit #21 on Billboard MRI.
Follow Tommy on social media!
https://www.facebook.com/supershreddertommy