MDPR Clients: Royal Orphan - 6 Song Debut EP - Reviewed By Streetclip! Check it out here at this link: http://streetclip.de/2018/12/25/royal-oprhan-royal-orphan/
Meanwhile, one or the other delicacy from the past is being freed from the dust and enjoyed again these days, precisely because of this love the current underground must not be forgotten.
ROYAL ORPHAN are pure underground and their self-titled EP is a first sign of life for the project from Long Island, New York. This six-song release sounds and tastes like a demo. Of course, it is also one that mastermind Brendan Kelly took the past few years to complete. At his side is his longtime partner and drummer Joey Migz, who has been active with him since the late 1980s at STORMENTOR, SANITY IN ASHES and DESTROYING THE EVIDENCE.

The influences of singer, guitarist and bassist Brendan Kelly are in classic rock as well as heavy metal, from THIN LIZZY, BLUE ÖYSTER CULT, JUDAS PRIEST, BLACK SABBATH to IRON MAIDEN, SAVATAGE and VOIVOD. But only IRON MAIDEN shimmer through in the opening track ´In Requiem´. The song sounds like FATES WARNING when they were on the MAIDEN trip in their early days. Others think of ´Graceful Inheritance´ and HEIR APPARENT. Still, the song material doesn't reveal much of its influences within 26 minutes. ´Citizens Of Nowhereville´ opens a time tunnel to TITAN FORCE for seconds. This EP could have seen the light of day when groups like AUDITORY IMAGERY or DIVINE REGALE were busy.
Truffle hunters must therefore discover ROYAL ORPHAN today in order to be able to retrieve them from their treasures at any time tomorrow and the day after.
(7.5 points)
Riding on the momentum of a well received EP Released in 2018, Royal Orphan is currently working on their first full length release. Their sound has been described as 80s era Queensryche and Somewhere in Time -era Iron Maiden with gutsy aggressive riffs and real-world lyrics within a singer/songwriter approach to traditional heavy metal. Their debut EP was well received by critics both online and in printed publications such as Rock Hard (8 out of 10 rating!!) and Deaf Forever (8.5 out of 10!!!!). Originally intended as a studio only project, the EP was recorded by two longtime friends and metal fans Brendan Kelly on vocals, guitar and bass with drummer Joey Migz. Bass player Dan Kelleher completes Royal Orphan as a trio, which is rare for the genre but makes for a classic powerful sound! The band's mantra; WELCOME TO THE FUTURE OF THE OLD SCHOOL!!!!!
Lyric video for the track Lost in Time :


Link to the EPK
https://royalorphanmetalma.wixsite.com/royalorphan
Pro shot live footage opening for Doug Sampson's Airforce

Bandcamp link:
https://royalorphan.bandcamp.com/album/6-song-debut-ep
Check them out at these press links:
http://cdreviewsr.metaltoinfinity.be/royal-orphan-royal-orphan-independent/

http://thegrimtower.com/royal-orphan-self-titled-2018/

https://www.forgotten-scroll.net/metal-interviews/royal-orphan/

https://rideintoglory.com/new-release-highlight-royal-orphan-royal-orphan/

https://www.forgotten-scroll.net/metal-reviews/royal-orphan-royal-orphan-ep/

http://streetclip.de/2018/12/25/royal-oprhan-royal-orphan/

https://vampster.com/cd-reviews/royal-orphan-royal-orphan/
www.facebook.com/rockhardmegazine

www.facebook.com/UndergroundEmpire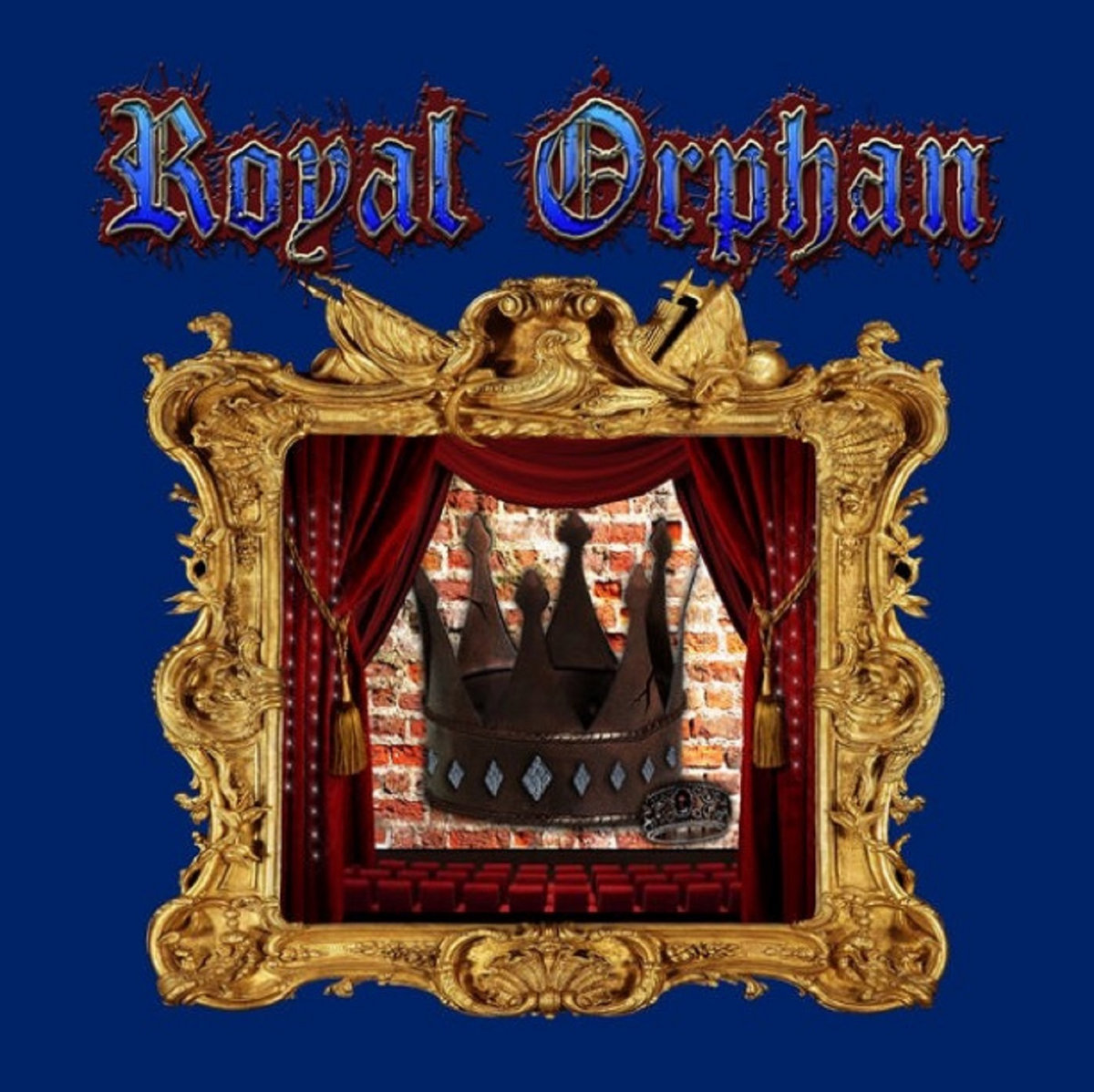 Follow the band at these links:
https://royalorphanmetalma.wixsite.com/royalorphan
https://www.facebook.com/royalorphanmetal/
https://open.spotify.com/artist/0aaoWBqM3kl7BoZ5fDGBbk?si=6zlV4iJIRA6j9_4x7_SkPw&nd=1
https://www.youtube.com/user/fiveortenbren