SOMBRE ARCANE - "Ancestral Seat of the Barovian Scourge" Reviewed By DarkUndergroundMusicZine!
SOMBRE ARCANE - "Ancestral Seat of the Barovian Scourge" Reviewed By DarkUndergroundMusicZine! Check it out here at this link: http://hatredmeanswarzine.blogspot.com/
Sombre Arcane are a duo from Worcester, Massachusetts that plays dungeon synth and this is a review of their self released 2020 album "Arcane/Mvndale".
 
Nature sounds start off the album along with some synths a few seconds later which also adds in a variety of many different sounding key and takes the music into a dungeon synth direction. Drum beats are also added into certain sections of the songs and a couple of the tracks are also very long and epic in length.
 
A great portion of the tracks are also instrumentals while all of the songs also sound very different from each other. At times the music also captures the atmosphere of a classic fantasy movie soundtrack along with some guitar sounds also being added into the background briefly as well as some elements of ambient also being utilized at times. a couple of the songs also adds in spoken word parts, female and male vocals and as the album progresses acoustic guitars and folk instruments can also be heard.
 
Sombre Arcane plays a musical style that is mostly rooted in dungeon synth as well as adding in touches of ambient and neo folk to create a sound of their own. The production sounds very dark while some of the lyrics show some inspiration's from Ed Greenwood's "Spellfire".
 
In my opinion Sombre Arcane are a very great sounding dungeon synth duo and if you are a fan of this musical genre, you should check out this album. RECOMMENDED TRACKS INCLUDE "A Day's March Through Ancient Elven Wood" "Moon Sphere Of the Dancing Court" and "Lan sharra's Leavetaking". 8 out of 10.
Dungeon Synth Band SOMBRE ARCANE Unveils New Video: "Ancestral Seat of the Barovian Scourge"
Forthcoming Album Realm Of Song Due Spring, 2021
FOR IMMEDIATE RELEASE:
US dungeon synth act SOMBRE ARCANE has unveiled their newest video for the track, "Ancestral Seat Of The Barovian Scourge." The song was released on 10/24 on the Wrought Records Halloween compilation entitled The Reliquary of Terror. The video made its debut on October 30 at Decibel Magazine
HERE:
For fans of: MORTIIS, DEAD CAN DANCE & GUILD OF LORE
Video Filming: Skyrise Aerial Solutions
Video Engineering / Production: Shane Hall
Video Set Design: Josh Pratt
Song Engineering / Production: Shane Hall
Phranick and Naginah of SOMBRE ARCANE perform a macabre ritual to summon the mists of Barovia as a means of conveyance to Castle Ravenloft.
This song is inspired by a playthrough of the Ravenloft Dungeons & Dragons module that the band played through during a campaign they have been playing together for about 8 years.
SOMBRE ARCANE:
Shane Hall (Phranick): Synths And Guitars
Josh Pratt (Naginah): Kantele
SOMBRE ARCANE hails from Massachusetts, and released their self-titled demo in August of 2018. One of the earliest American proponents of live dungeon synth, SOMBRE ARCANE has offered a number of rituals to the public, incorporating video, costume, and elaborate staging to make the audience feel like they are peering into the window of an alchemist's workshop.
What others have said about SOMBRE ARCANE:
"Crafting their sound with synths and strings, SOMBRE ARCANE offers a well crafted journey through the dungeons, infusing their music with folk, fantasy ambient and balladry for a thoroughly immersive experience."
- Adam Matlock of 'Nahadoth'
"SOMBRE ARCANE are a dungeon synth duo who are trailblazing new paths in the genre. Hailed as one of the best live DS acts on the planet, the wizard Phranick and the bard Naginah put on a spectacular show filled with magic. Incorporating live medieval instruments into bombastic orchestral arrangements, their sound is immediately recognizable and unforgettable! "
- Jason Shook of 'Guild of Lore'
"High in presentation and composition, this release is in the centre of a Venn diagram with dungeon synth on the left and a neo-folk ambient on the right." - CorkonianHunger
"SOMBRE ARCANE is one of the most promising dungeon synth acts out there, and they're not afraid to step outside the boundaries" -_NS_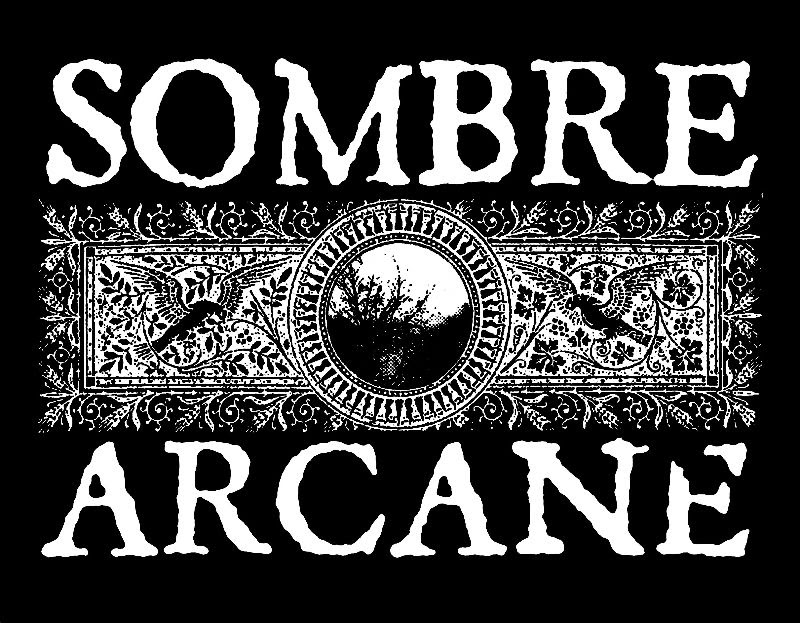 Follow the band on Social Media:
https://sombrearcane.bandcamp.com/
https://www.facebook.com/sombrearcane
https://www.instagram.com/sombre_arcane/
https://www.youtube.com/channel/UCrrQxo5jsCMFXaJ4Xott5WA