Al-Namrood - Wala'at - Reviewed By METALEGION Magazine! Check it out here!
ALNAMROOD
WALA'AT
SHAYTAN PRODUCTIONS
FOLK BLACK METAL
AlNamrood encompasses what black metal should be: resistance, danger, a defiance against religion. This is the genuine black metal spirit. And imagine representing this when you live in a nation where the primary source of law is the Islamic Sharia derived from the teachings of the Qur'an and the Sunnah. Be aware and know this, the Qur'an is the constitu­tion of Saudi Arabia; a religious text became the nation's most fundamental law. It is quite easy to conclude that being involved with black metal is genuinely unsafe for the trio. And, for this reason, AlNamrood's members are anonymous, as their identification could lead to a punishment of death from Saudi Arabian authorities.
Nevertheless, AlNamrood have been around for over 12 years against all odds and, in 2020, a new full-length album has come to light, "Wala'at". The Saudi Arabians stick to their already-known method: folk black metal that is fast, dense, furious, and aggressive. You know that you are listening to AlNamrood, but it is not a simple carbon copy of their previous releases, no. They incorporate new elements into the music, turning it exciting, alluring, and yet ugly, raw, and obscure. The whole Arabic feel is present throughout all compositions. The duality between the extreme metal and the Middle Eastern instrumental side - the Western and the Eastern - is simply gorgeous.
As for the vocals, they are genuinely impressive. Dominant, powerful, filled with anger and emo­tion. Interesting to notice show blasphemous and mysterious Arabic sounds when used in extreme metal. They fit incredibly well the fast-paced mood of this album. This rich tapestry is completed with acoustic folk instruments: darbuka, ney, oud, and qanun. And, even though this work is slightly less Arabic than the previous ones, "Wala'at" deserves to be heard by anyone that is interested in dangerous music. Surely a stunning release.
8 | MARCUS GOULART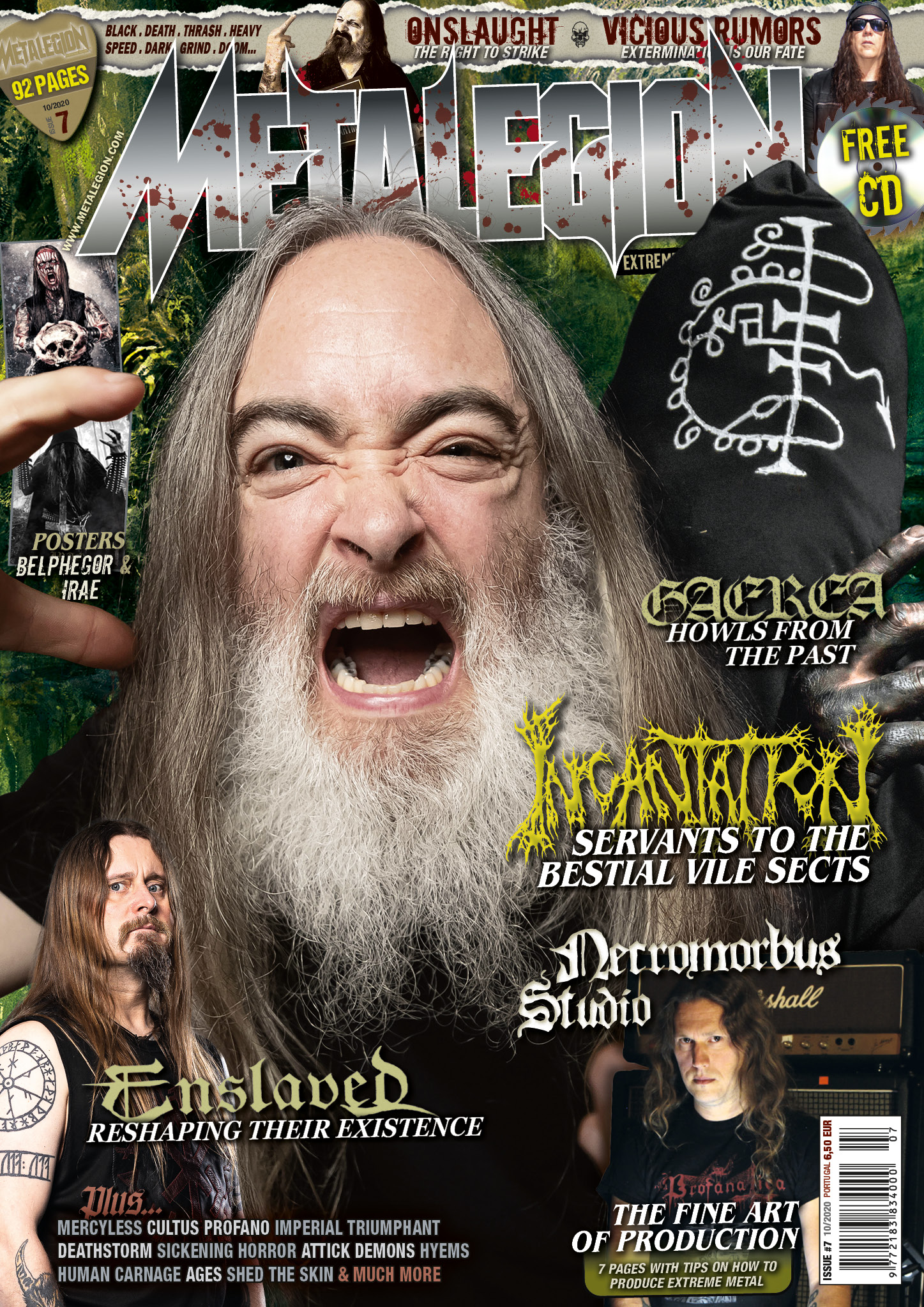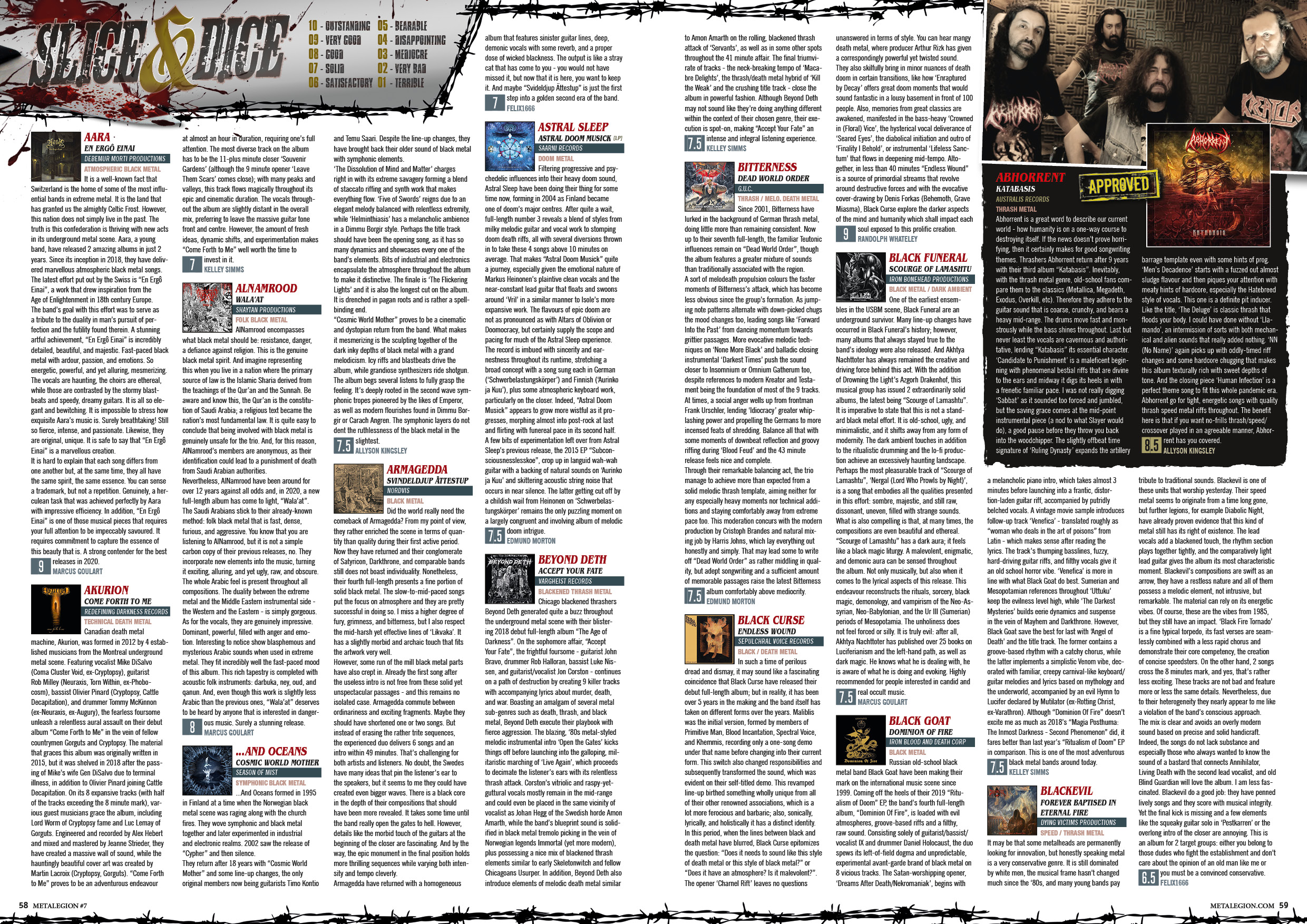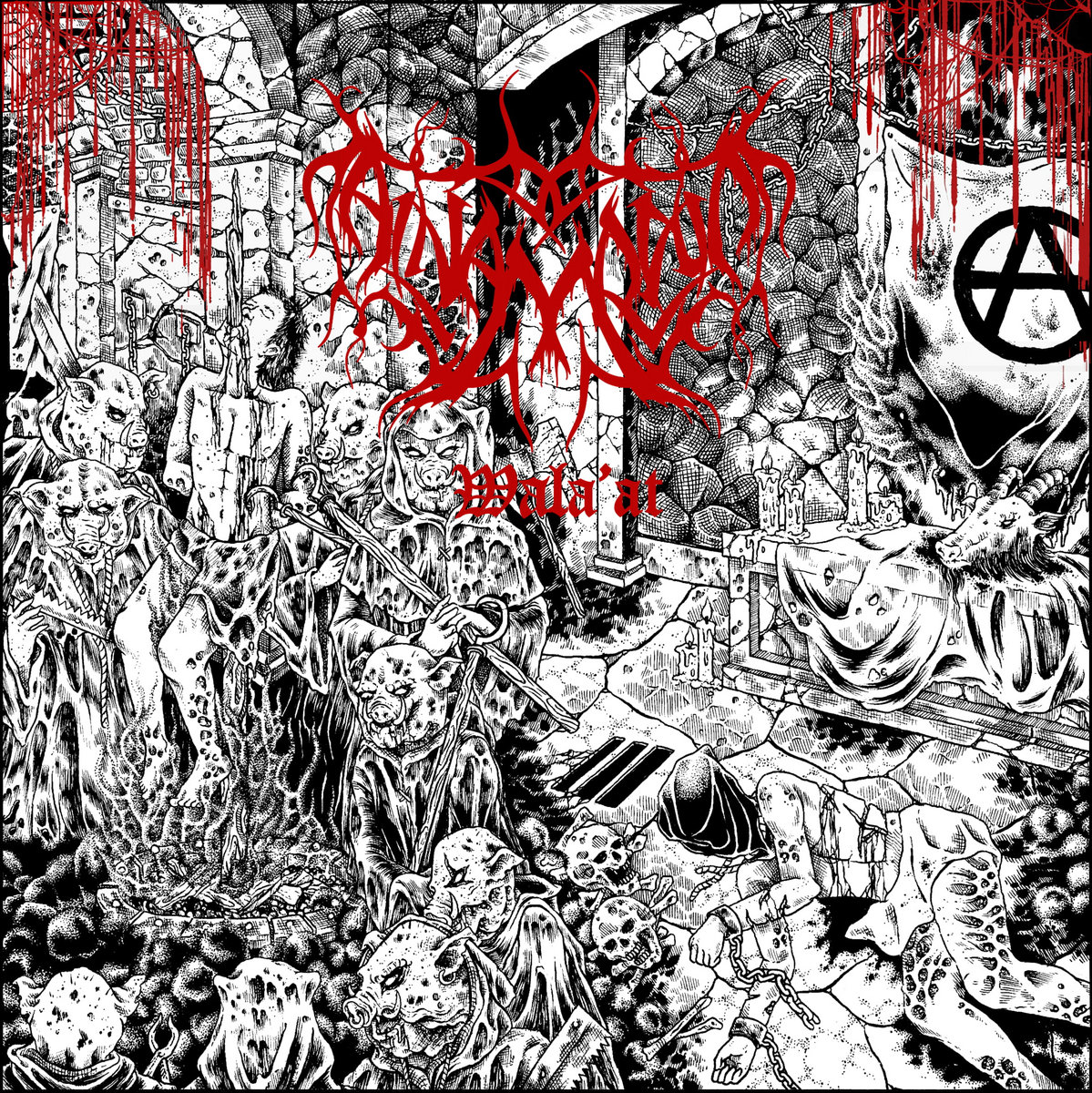 Al-Namrood is a Saudi Arabian black metal band. The name means "Nimrod", a Babylonian king, and the group chose the name as a form of defiance against religion. The members are anonymous since their identification could lead to punishment of death from Saudi Arabian authorities.
Wikipedia
Check out this video from 2015!
Follow the band at these links!