Besides being metal, what do Cold in July , Halcyon Days , Decay The Ocean , Lost Seconds , and Marked As An Enemy have in common? They all have Artistclubs on Show4me. What the heck is Show4me, you ask and why do I care.
Glad you asked.
The thing is, music platforms now are set and locked – if you want to listen to a track or buy an album, it's the same old couple of services; if you want to follow the band, it's inevitably one of the social media websites; if you want to watch their online concert, it's yet another place to go with a million ads and distractions to keep you sucked in.
What has no ads and only music content is Show4me , an online network for musicians to present and sell their work and for fans to get closer to the artists while not having to switch platforms to consume music, watch online shows, and discover new music. In the platform's latest update, unveiled today, a slew of new features, including music charts for effortless music discovery and an app for music fans (available on iOS and Android).
Charts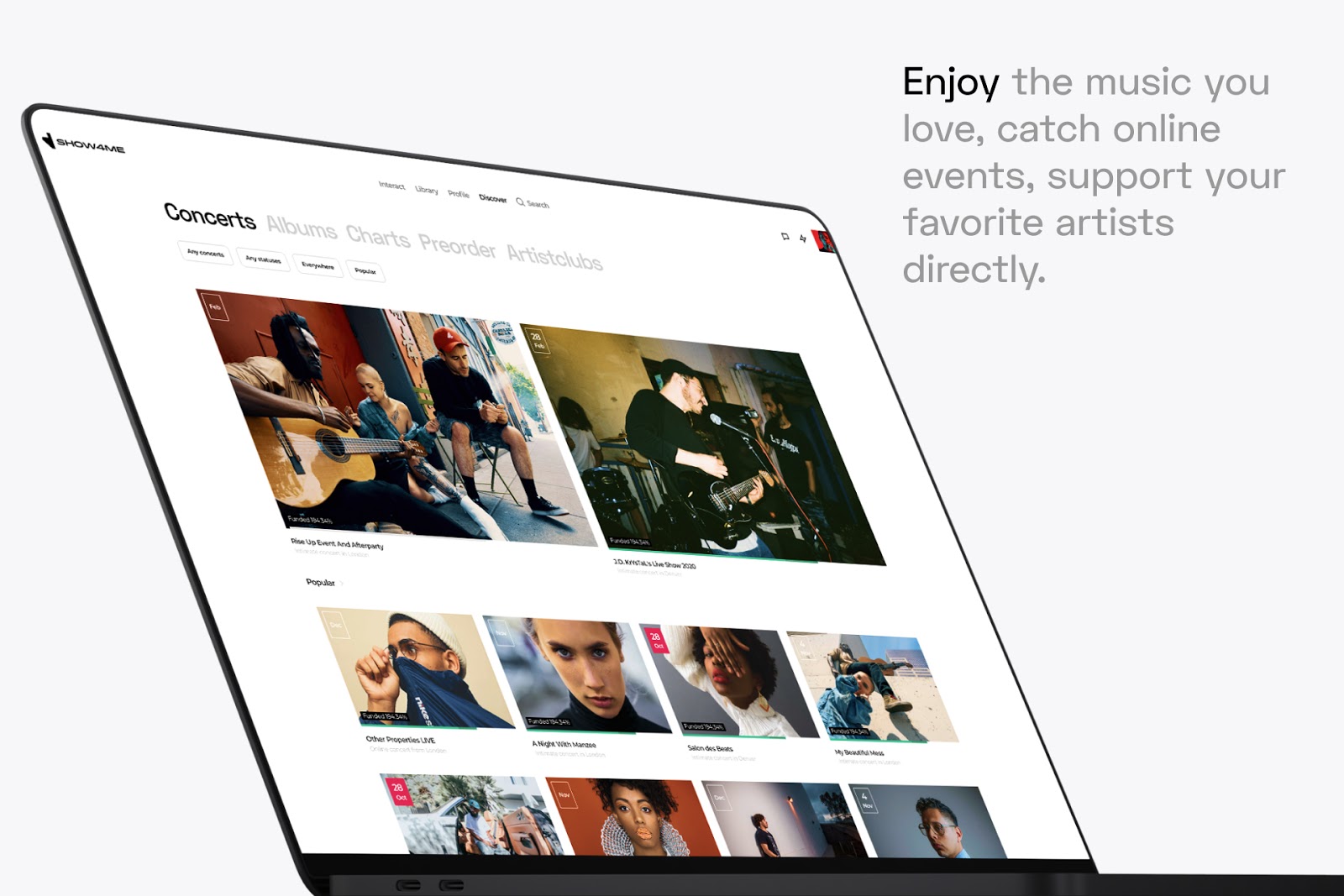 With the new update, Show4me unveils three types of Charts – Top 12 Albums, Top 12 Tracks, and Top 12 Genre. The third chart type is a selection of best on Show4me in a select genre that is rotated weekly. Metal has its own dedicated slot, of course.
App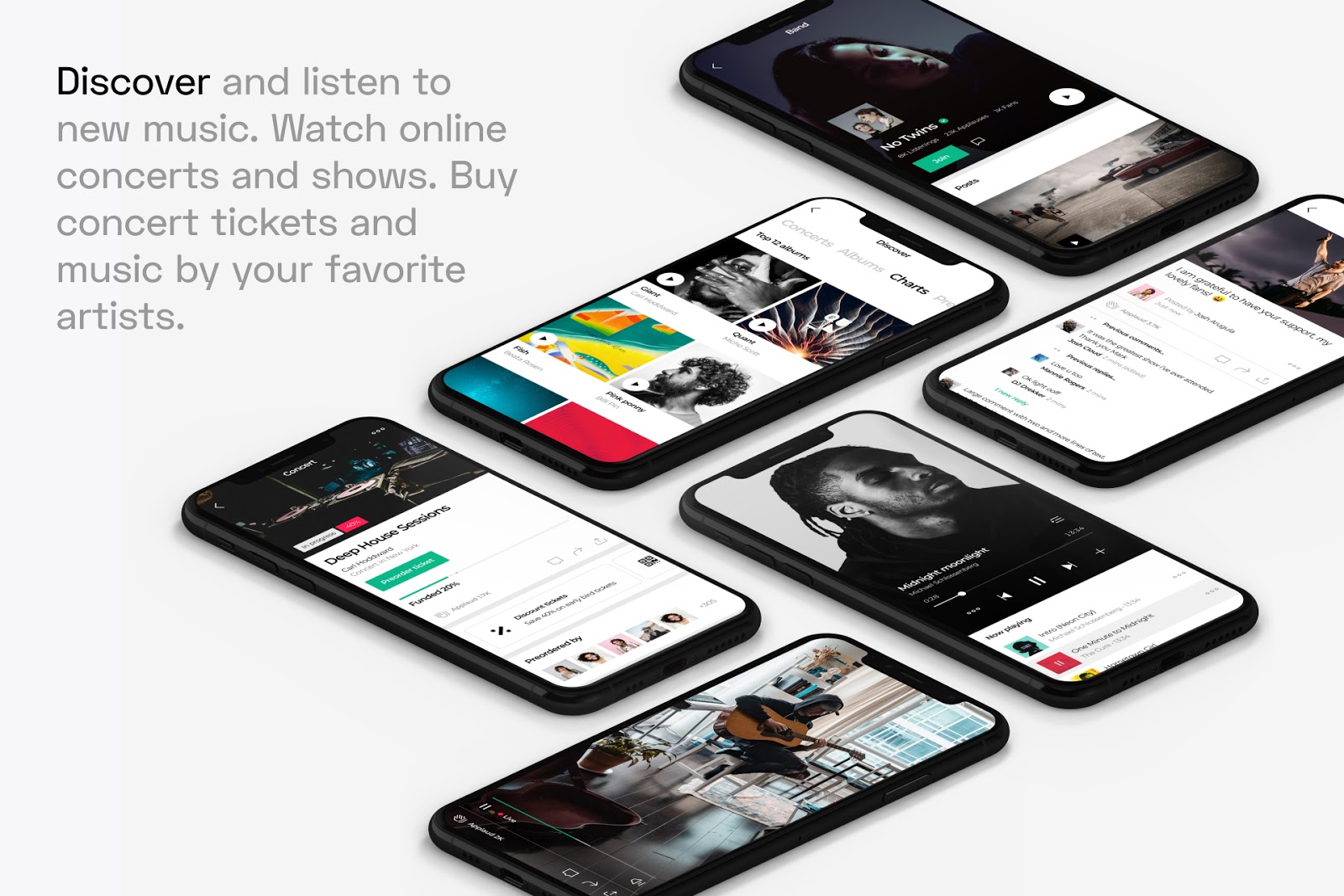 A dream of any music lover is a smooth app with all their music content there. Imagine listening to your favorite tracks, browsing updates from your bands, finding new music, signing up for online concerts, watching events, hashing it out in the comments, and just chilling – all in one place, with no ads, and no posts about anything other than music.
This is the experience Show4me app is aiming to provide to all the music fans using it.
Want to try? Get the app in AppStore or Google Play. 
Android app link – https://play.google.com/store/apps/details?id=com.intergroup.show4me
iOS app – https://apps.apple.com/us/app/show4me-discover-cloud-music/id1489709547
Online concerts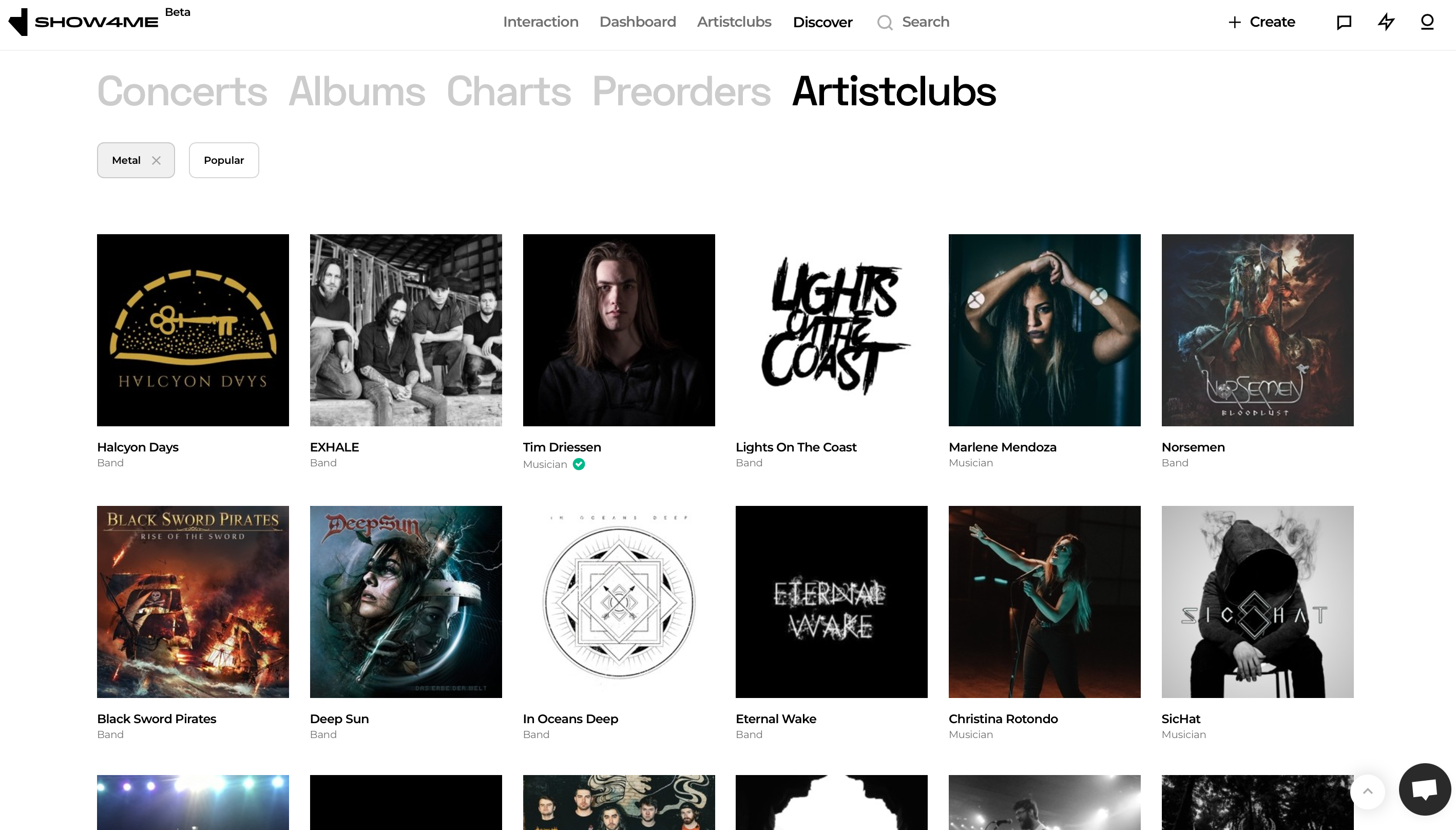 To top it all off, music lovers can watch online concerts directly on Show4me. First, the artist notifies their subscribers about the upcoming show in their Artistclub news feed and includes the link to the show (which can be open or a private event), and then fans can get their tickets to the show (which range from symbolic admission price of $1 to more expensive events with tickets bundled with merch, music lessons, shoutouts, and more goodies that the fans would typically have to go elsewhere to find) and show up.
Progressive and math metal band Naioth offered access to a complimentary album download with one of the tickets to their October online show on Show4me .
What's more
Show4me is designed to improve both fan and artist experience with online tools and networking. This is why the platform not only allows album/EP/single purchases with built in tipping to help artists keep the price affordable while not leaving money on the table from fans who want and can contribute more, but Show4me also offers Artistclub subscriptions that allow fans to listen to all the artist's music for just $1/year as an alternative to buying a full album.
This also works out swimmingly for the artists who can turn their thousands of social media subscribers into actual profit as the $1 threshold is quite affordable for many. With the new update, Show4me now also allows tipping when subscribing to the Artistclub for $1 – a fan can type in the amount they want to contribute.
Sounds exciting? Time to browse Show4me or get the app – for Android or iOS.
Android app link – https://play.google.com/store/apps/details?id=com.intergroup.show4me
iOS app – https://apps.apple.com/us/app/show4me-discover-cloud-music/id1489709547