Today, Slovakian pagan metallers Ramchat stream the entirety of their highly anticipated new album,
Znelo lesom
, at heavily trafficked web-portal
NoCleanSinging.com
. Set for international release on November 13th via Slovak Metal Army, hear Ramchat's Znelo lesom, in its entirety exclusively
HERE
.
Ramchat was formed by the well-known person Pavel "Hirax" Baričák in 2013. A new lineup was created from other metal veterans from their town of Martin. This unique band recorded their first cult EP titled Bes that contained the first two hits "Mor ho!" and "Posledný pohan" in the same year. The second EP was recorded in Shaark Studio, Czech Republic. The hits like "V ríši vlkov" and "Karpaty" rose up from this short album immediately. Both EPs were released on LP later on and CD digipack in 2014.
Their singer Lečo was replaced by Walki, a singer from the band Porfyria, and the lineup stays untouched from that moment. Ramchat drove itself into the Roland Grapow Studios and, under his care, recorded their first full-length album, Atrana, in 2016 and which was released on vinyl LP and digipack CD formats. Such songs as "Perún hromom žehná nás," "Sila ducha," and "Tŕne bohov" became much favored immediately, and the band has been presenting and playing them alive.
Ramchat put themselves into their so-famed pagan image and got started with playing live even more than before. Big festival invitations have increased as well as local shows that the band headlined. Ramchat released their second full-length album, titled Nepočaria!, on vinyl through the label Metal Age Productions. The first part of the album was recorded at Roland Grapow Studios and the second one in cooperation with Martin Roženek at GM Studio in Czech Republic, 2017. A new cooperation with Prague BioTech mastering studio was established there. A great new video "Nepočaria!" was made to support this album worldwide, and also, new manager Pablox and engineer Michal joined the band to get it absolutely professional.
Ramchat released their strictly limited EP titled Jastrab in winter 2018. This EP contains enthralling cover artwork and two incredible songs, and you can take them as foreshadowing of the upcoming album. Ramchat has given concerts at many festivals, pulled many Slovak-Czech club lines, played at Hellfest in France, and performed mini-tours in Russia and Poland. Their stage show is inimitable, full of dynamism and variety.
During the restrictions for the Covid-19 virus, Ramchat began recording a new studio album. It is named Znelo lesom and will be released by Slovak Metal Army on November 13th worldwide. Hear the album in its entirety exclusively
HERE
, courtesy of NoCleanSinging.com. Also see & hear the previously revealed video "Mother Earth"
HERE
at Ramchat's official YouTube channel. Cover and tracklisting for Znelo lesom are as follows: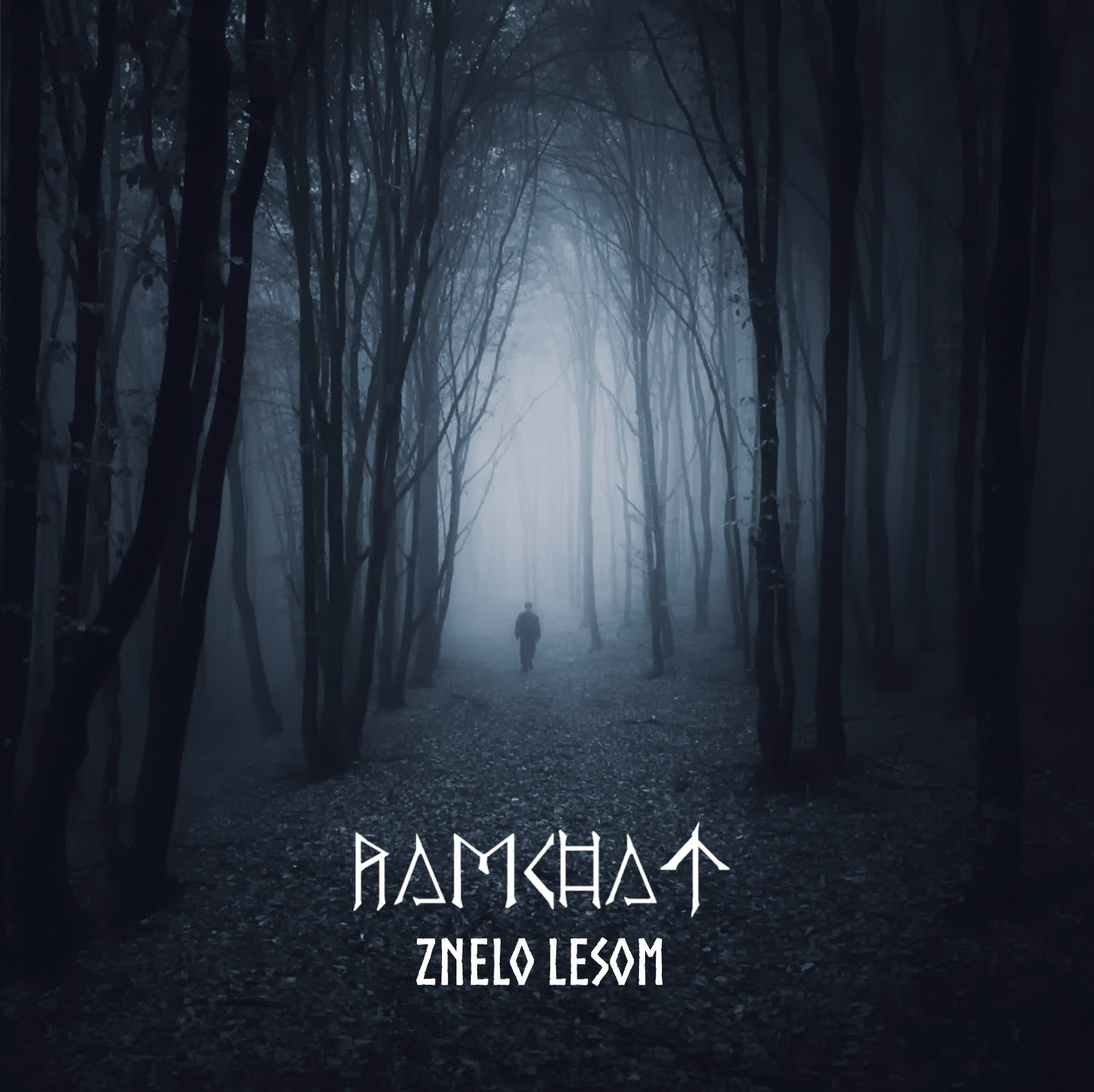 Tracklisting for Ramchat's Znelo lesom
1. V čase popadaje
2. Ľadová pláň
3. Lož a žlč
4. Matka ZEM
5. Cesta
6. Neodpúšťam!
7. Jastrab
8. Spanšteli sme
9. Bogyňa
 
MORE INFO:
www.facebook.com/ramchatband

www.slovakmetalarmy.sk  
www.facebook.com/ slovakmetalarmy  
www.slovakmetalarmy.bandcamp. com