German blackened death metal band THRON are now unveiling the cover artwork and also the first new song taken from their forthcoming album "Pilgrim"
Samca (Vocals) comment : "Dark, furious, atmospheric. Nothingness starts gloomy and melancholic before it explodes in a blastbeat just to surprise with a bass break that leads into the marching verses. A song that's exemplary for the variety and complexity of the new THRON album "PILGRIM".
'Nothingness' is available from our bandcamp on Listenable Records 2020 free sampler
THRON's 'Pilgrim' was recorded and produced by C.Brandes, A.Kovats and P.Hagmann. , Mixed and Mastered by C.Brandes at Iguana Studios in March-Buchheim in May 2020 with additional Sound Design by Stan Berzon. Artwork by created by Khaos Diktator Design.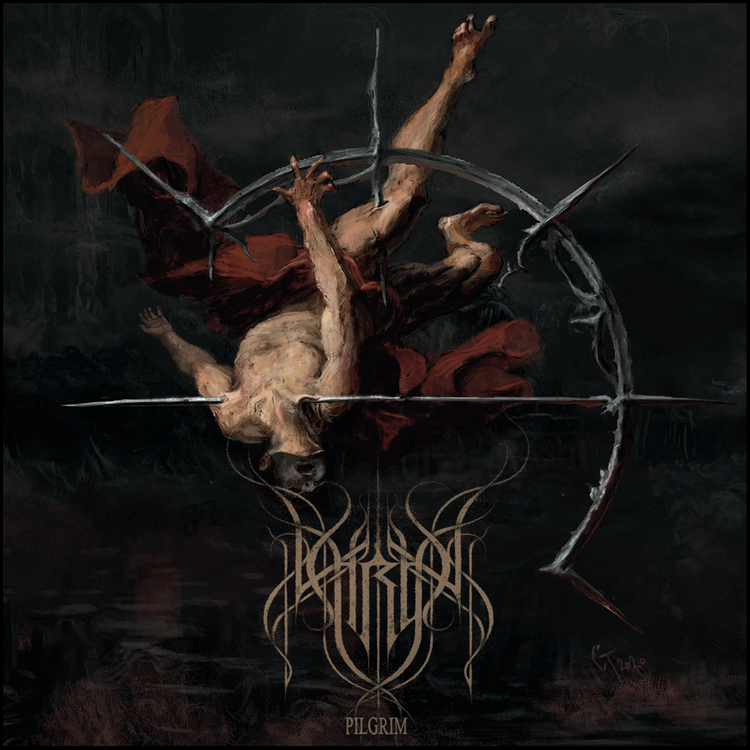 RELEASE DATE : 
EU / Digital World : 19/02/2021
US : 05/03/2021
DISCOGRAPHY :
'Thron' (2017) 
'Abysmal4 ( 2018 ) 
'Pilgrim' (2021)
LINE UP :
Samca (Vocals)
PVIII (Guitars)
SII (Guitars)
SXIII (Bass)
CII (Drums)