Turbo Lovers Get Ready To Blast Audiences With Video "Reasons That We Rhyme" Off New Album "Lettin' It Fly!"
Ohio's Turbo Lovers has already amassed a respectable discography since the early 2000s, including six LPs and placements on several compilations. They have recently released "Lettin' It Fly!" and have a video single "Reasons That We Rhyme" to entice fans.
Turbo Lovers plays the kind of music they want to see live, and this new album is the next phase of their love affair with rock n' roll. It's become second nature and essential for them to keep writing and performing and they attribute that drive to the long-term success of the band. They are extremely proud of this latest release and feel they have stepped up their game compared to past albums. They explain the track:
"If there's a paint-by-numbers Turbo Lovers track, this is probably it. An AC/DC-influenced rocker that's lyrically about falling for the wrong person, realizing it, and then trying to break away. AC/DC is the band that inspired me to pick up a guitar in the first place, so naturally, a lot of what we do is rooted in their style."
Looking forward to getting back on stage and bringing the party to their fans, Turbo Lovers wrote this album with the live show in mind. Fun and engaging, they don't take themselves too seriously, but still exude a high level of professionalism and musicianship on stage.
Turbo Lovers began as a recording side project back in 2003 for guitarist/singer B.J. Lisko. The band as a live entity began in 2006. Turbo Lovers was started because of Lisko's love for arena rock and 80s rock, along with filling a regional need for a band of that style in Northeast Ohio. Turbo Lovers remains the only straight-up, original rock band from the Youngstown area.
Turbo Lovers is a fist-pumping, foot-to-the-floor, memorable and inspiring rock 'n' roll experience recommended for fans of AC/DC, Kiss, and Danko Jones.
"Reasons That We Rhyme" is available on YouTube
"Lettin' It Fly!" was released on February 4, 2022 and is available for download at Turbolovers.bandcamp.com, Apple Music, and Spotify.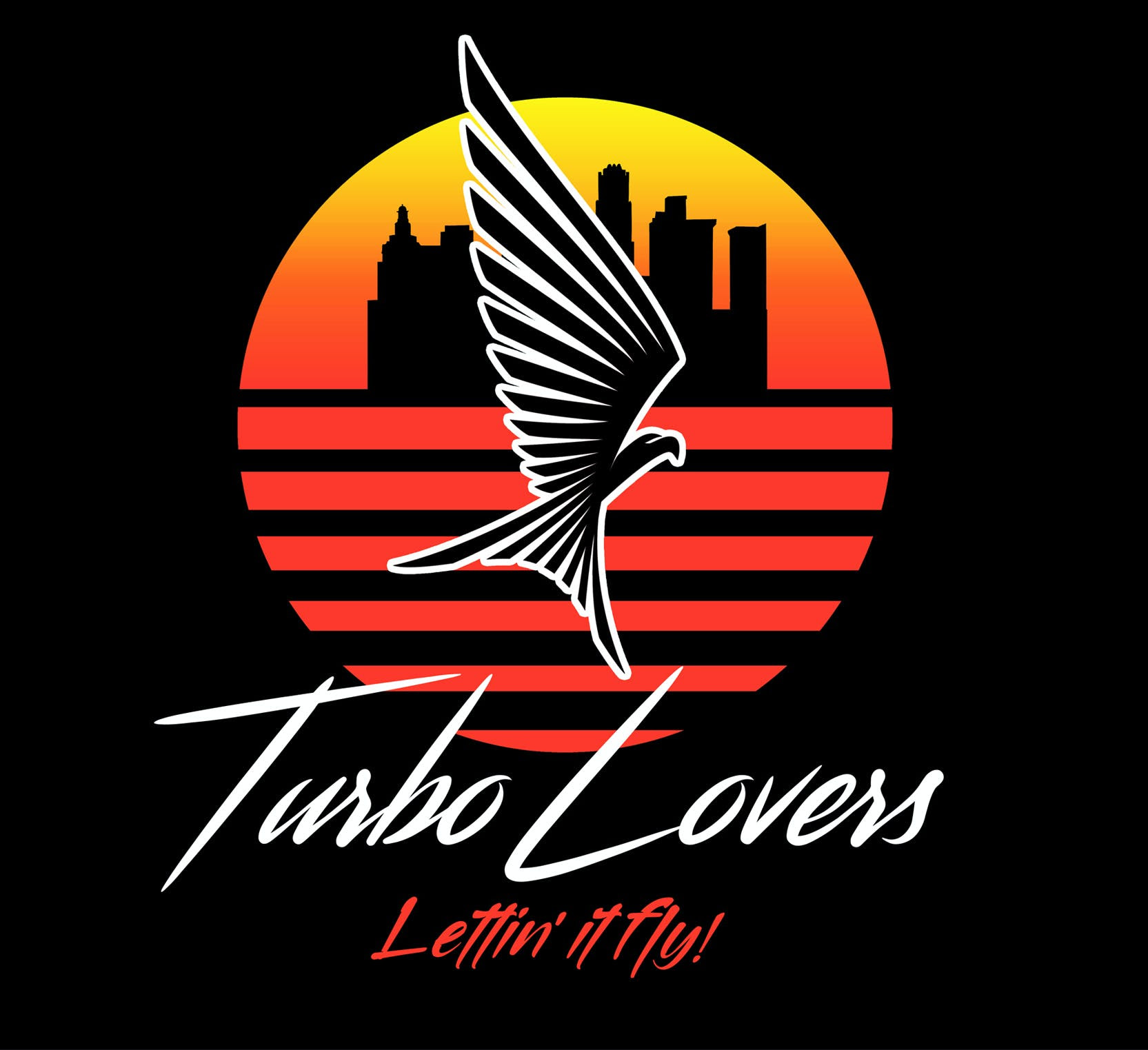 Track Listing:
1. Should've Known Better (4:26)
2. Reasons That We Rhyme (3:19)
3. Too Cocky (4:27)
4. Lettin' It Fly (3:45)
5. Gave Me A Sign (3:50)
6. Almost Great (3:22)
7. Finally Home (3:22)
8. Under Pressure (3:46)
9. Rockers Extraordinaire (4:23)
Album Length: 34:42
Album Recording Credits:
• All songs performed by: Turbo Lovers
• All songs written by: Turbo Lovers
• Produced by: Dave Piatek
• Mixed by: Dave Piatek and Keith Dougherty
• Mastered by: Dave Piatek
• Album Artwork by: B.J. Lisko
• Member of ASCAP
Album and Live Band Line Up:
B.J. Lisko – Guitar/Vocals
Keith Dougherty – Bass/Backing vocals
Christian DeSantis – Drums
For more info:
Facebook.com/theturbolovers
Instagram.com/turboloversyo
Twitter.com/turboloversrock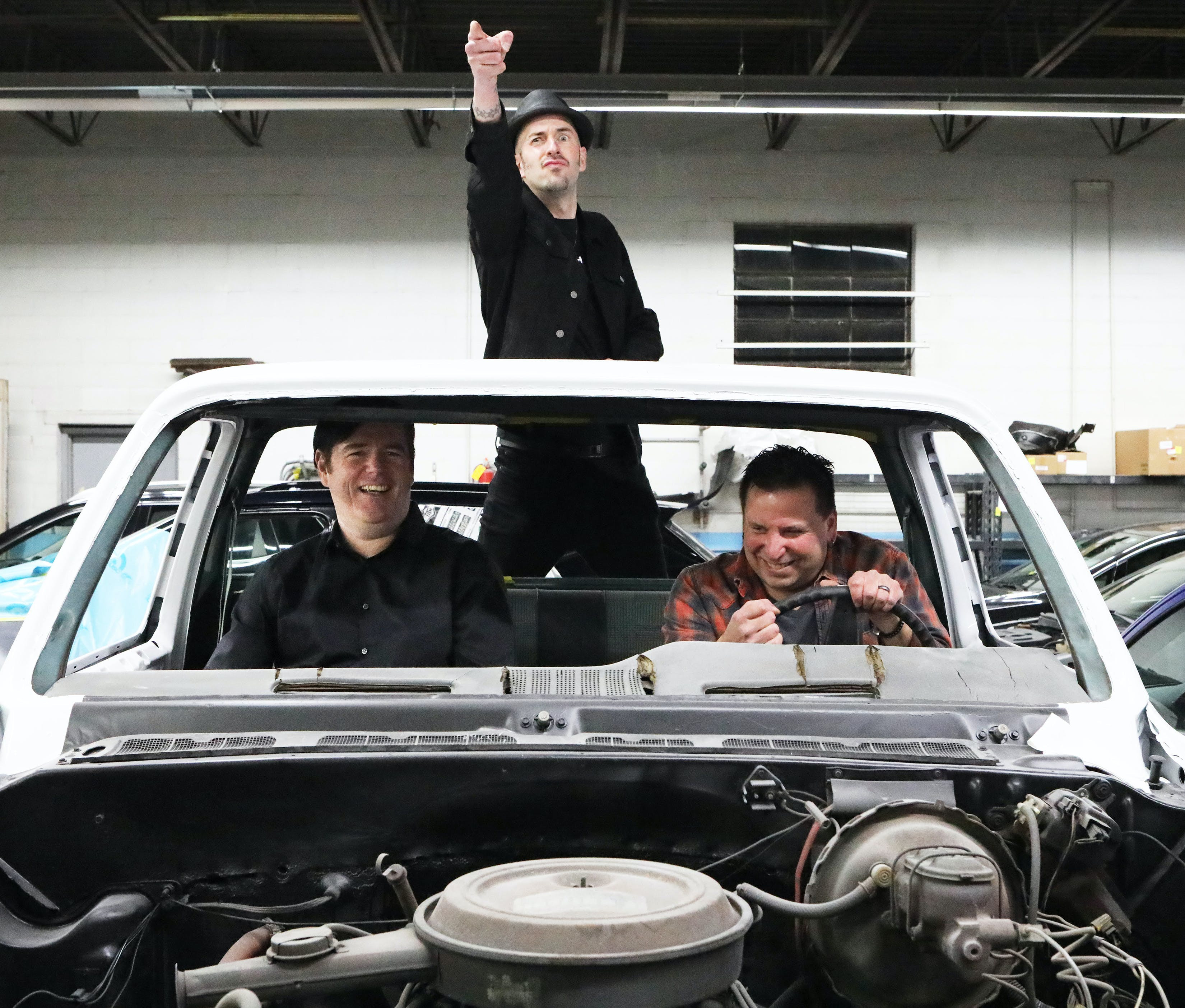 L-R: Keith Dougherty (Bass/Backing Vocals) | B.J. Lisko (Guitar/Vocals) | Christian DeSantis (Drums)
Photo credit – Gary Leininger
About:
Turbo Lovers is a rock 'n' roll power trio from Youngstown, Ohio that's equal parts bravado, swagger and fun. Often chastised for taking their name from what some consider the worst Judas Priest album in history, the band's sound is more akin to AC/DC, The Wildhearts, and Kiss than the New Wave of British Heavy Metal Gods. But yeah, there's a little Priest in 'em, too.
"Lettin' It Fly" is the band's new 9-track album, and it's straight-up, infectious, and unpretentious rock.
"We're sort of like AC/DC and Danko Jones in that with each album we'll have a few surprises here and there, but it's reliable working-class rock 'n' roll," said guitarist/singer B.J. Lisko. "It's all about hooks and solid songs, and we feel like we've got plenty of those on the new album."
The band's steady stream of support shows opening for the likes of Warrant, Kix, Loverboy, Sebastian Bach, Slaughter, Reverend Horton Heat, Blaze Bayley, and Stephen Pearcy, among others, has netted it a solid fan base, and the racket made by three Ohio rock lifers has turned quite a few heads, as well.
The band originally started as a recording project for Lisko before morphing into somewhat of a revolving door of drummers and bass players. Bassist Keith Dougherty and drummer Christian DeSantis joined the band in late 2011 and have been in tow ever since.
"Turbo Lovers didn't really become Turbo Lovers, officially, until these guys joined," Lisko said. "It's a cohesive unit now, and I couldn't imagine doing this with anybody else."
"These never-say-die soldiers are the sole sleazers in their luckless mid-US town, yet they make a genre-hopping trucker metal juggernaut that easily straddles The Supersuckers and Y&T in the same goddamn song. – Classic Rock Magazine
"The pride of Youngstown, Ohio. Their headbanging take on AC/DC, shit-kicker country and 80s metal is low-brow and rabble rousing. – Classic Rock Magazine
"Aging rock 'n' roll lifers from the guts of Ohio use their arena rock illusions to create an impressively overblown collection of balls-out chug, sort of like Guns N' Roses with male pattern baldness, bills to pay, and a flabby with that won't stop bitchin' at them. Desperation rock lives. Here's the proof. – Classic Rock Magazine
"Turbo Lovers are, officially, from the worst town in America: Youngstown, Ohio, known far and wide for its off-the-charts unemployment and high school dropout rates, to say nothing of the subsequent crime sprees such circumstances foster. Naturally, they sound like a trailer park Judas Priest robbing a gas station." – Classic Rock Magazine
"Youngstown's Turbo Lovers shake rock 'n' roll to its very foundation and deliver it in its most basic and timeless form. – Cleveland Free Times
"Fun rock that is light-hearted and unpretentious. Oozing bravado, you can't help but enjoy the music from this extremely likeable trio."– Powerplay Magazine