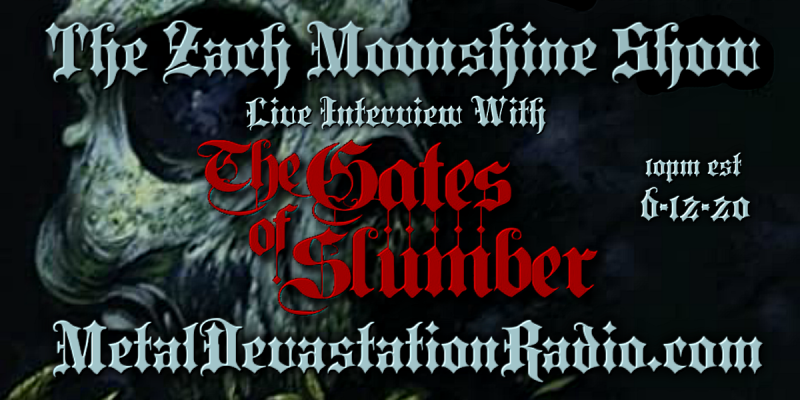 The Gates Of Slumber - Live Interview - The Zach Moonshine Show
metaldevastationradio.com
Friday June 12 2020, 10:00 PM
Karl Simon From Gates Of Slumber will be joining The Zach Moonshine Show to talk about the new album "Live at Tempe Arizona"! We will be playing brand new tracks from the record on the show! Show starts at 9pm est/6pm pst and the interview will happen around 11pm est/7pm pst. To join us, simply sign in to the site www.metaldevastationradio.com and click the chat & listen links!
Click Here For Help Streaming On Chrome

The Gates of Slumber was a doom metal band from Indianapolis, Indiana, United States. The group is better known in Germany and England than in their native United States. Their first release distributed within the U.S. was 2008's Conqueror, released on Profound Lore Records.
Attendees : 1