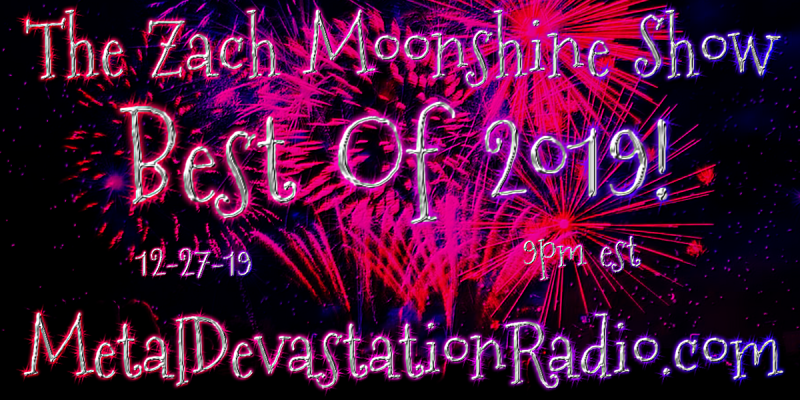 The zach Moonshine Show's Best Of 2019 Special!
metaldevastationradio.com
Friday December 27 2019, 9:00 PM
The Zach Moonshine Show tonight will be talking about and playing the the best releases of 2019! We will be talking about the interviews and other things that happened in 2019 on the show! Show starts at 9pm est/6pm pst To join us, simply sign in to the site www.metaldevastationradio.com and click the chat & listen links!
Attendees : 0