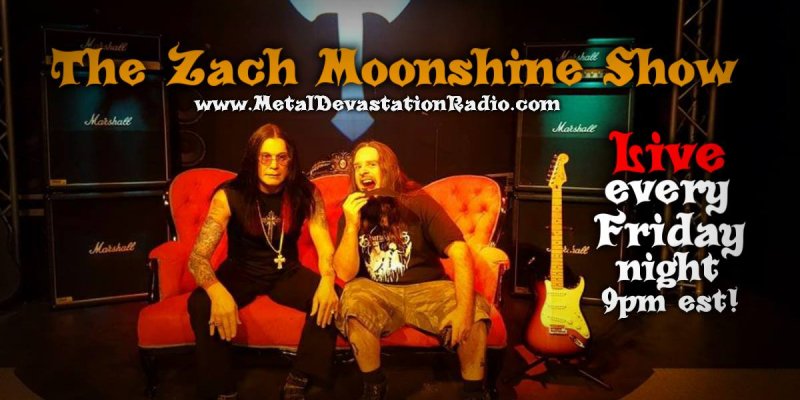 What Do You Wanna Hear On The Zach Moonshine Show?
metaldevastationradio.com
Friday October 12 2018, 9:00 PM
Tonight on The Zach Moonshine Show we have no interview scheduled, just your requests, me and a 6 pack of Lagunitas!
So head your fucking ass over to MDR, sign in and click the chat so you can talk shit with me while i play what you wanna hear and get drunk and say stupid shit about truck drivers with explosive diarrhea on the air! Might even take some phone calls again tonight! Show starts at 9pm est and will last 4 hours long!
Did i mention this month marks 5 fucking years we have done this? hahahahah Will talk about it on air!



Metal Radio Louder Than Anything Else!
Attendees : 2