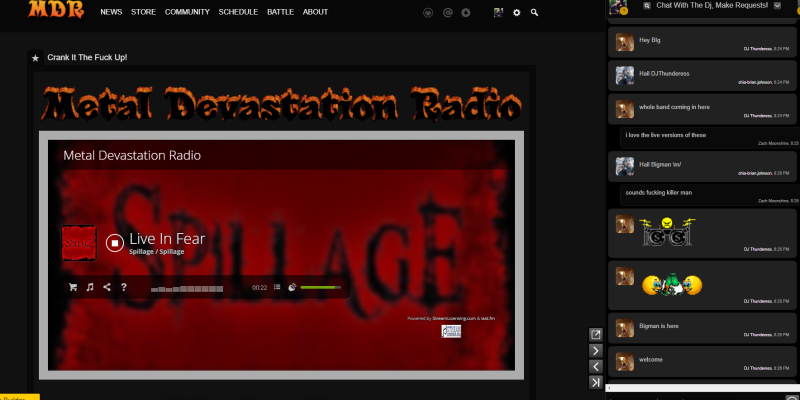 The Zach Moonshine Show Featuring A Live Interview With Spillage!
www.metaldevastationradio.com
Friday March 23 2018, 9:34 PM
Tony Spillman from the band Spillage will be joining The Zach Moonshine Show live for an interview answering fan submitted questions at www.metaldevastationradio.com Show starts at 9pm est the interview will be on air around 10pm est. To ask questions and be a part of the show simply sign in to www.metaldevastationradio.com and click the chat button! This show is also 100% by request and to make requests simply join us in the chat!



Metal Radio Louder Than Anything Else!
Attendees : 0