From the Ruins - Into Chaos - Reviewed By Metal Temple! Check it out here at this link:
http://www.metal-temple.com/site/catalogues/entry/reviews/cd_3/f_2/from-the-ruins-into.htm
FROM THE RUINS is a Thrash Metal band from Reno, Nevada formed in 2015 when the two guitarists started jamming together. After adding the rest of the members over the next couple of years, they started honing their sound. Fast forward to 2020 and their debut EP is now on the streets, wreaking havoc. Independently released on June 19, 2020 in physical format, No Life 'Til Metal Records is handling the digital realm. With six songs running an almost perfect 30 minutes, this is a quick listen that will stick with you.
Right off the bat, you know these guys like guitar driven metal. With a nice, slow, sludge/doom riff as an intro, they rocket into the song and smack you in the face with a brutal riff. "No Honor" is a song that is pissed off at killing, especially when it is someone claiming to be religious slaughtering civilians (except when hiding behind them) and fighting to impose ideals that are not shared by the general population. There is "no glory in taking innocent life", nor killing women and children. Those persons are the scum of the Earth.
But not to be deterred from killing those who deserve it, "Contract Killer" makes sure you know some people need to be taken out. Remember, killing needs to have honor as discussed above. "We Fight" tackles the topic of fighting for sport in the arena. Death is entertaining and the mob must be placated. The central theme being "Victory or Death", this is the eternal fight, not just a match for a belt. This is not a competition; it is life at its' most brutal and visceral.
"Chaos" and "Divided" both leave you with a feeling of doom and possibly horrified at what is to come. Leaders will rule with fear and will take everything you hold dear; freedom being the most important. The leaders are coming, it is time to not be divided by fear, but united in the fight against the New World Order. You have to wonder if these guys are reading history books or just watching the news….
The final track on the EP is "Eye For An Eye", a little ditty about vengeance. This is another good example of their harsh rhythms and killer guitar work. Reminiscent of the FLOTSAM AND JETSAM song "I Live, You Die", the attitude of song is I will prevail. The songs do not sound like each other, but they have the same feel, same attitude, same outcome. Make no mistake, these guys are here to claim victory.
FROM THE RUINS is a guitar driven band, but don't discount the rhythm section or the vocalist. Instead, be happy those guitarists found other musicians with the same desires and skills. Every member of this band has a place and fits in well. It took them five years to put out their first recording, and they spent that time wisely. They are well rehearsed and tight knit. This is a really good thrash metal record.
Songwriting:  8
Musicianship:  9
Memorability:  8
Production:  9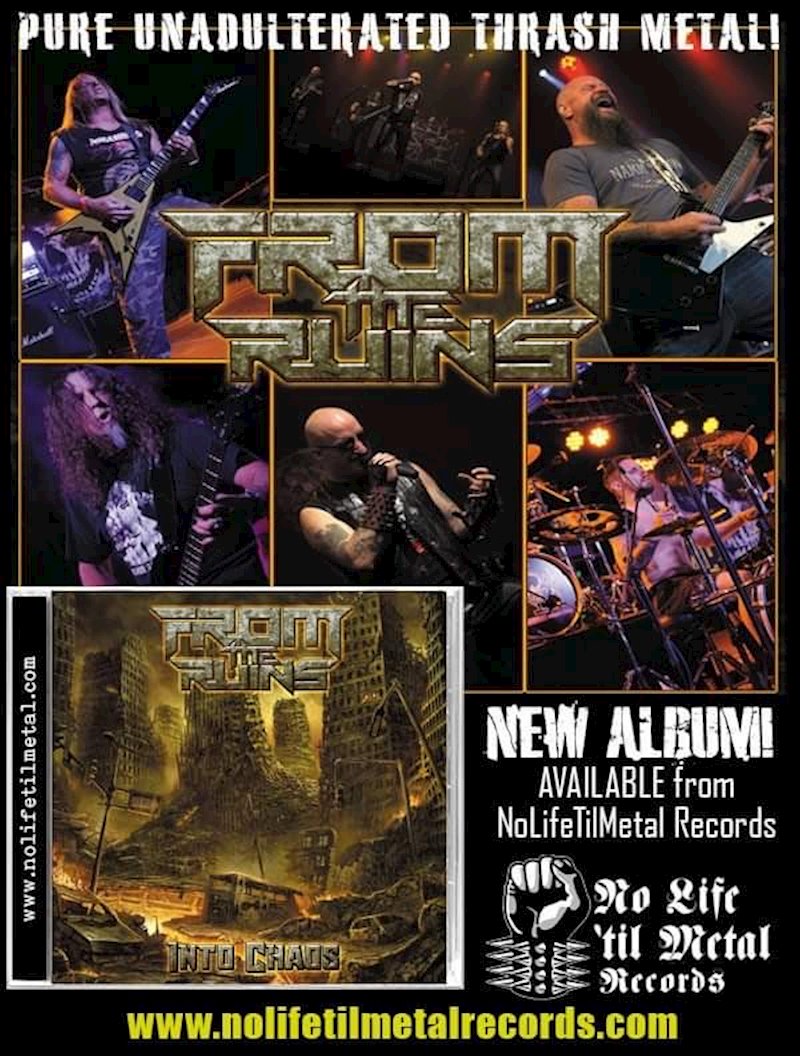 NoLifeTilMetal Records is proud to be releasing the new album by FROM THE RUINS titled Into Chaos
For fans of Death Angel, Kreator, Metal Church
 
From the Ruins is an unadulterated and unapologetic thrash metal band! Formed in Reno, Nevada , USA in 2016, the band quickly exploded onto the scene and began obliterating clubs across the West Coast. The bands sound is built around the machine gun riffing of Chuck Reyome and Scott Schlingheyde, as well as the powerhouse vocals of Isaac Wilson and the lethal rhythm section of Jim Wilson (bass) and Robert Landers (drums).
 
"Into Chaos" is six songs of razor-sharp thrash metal with influences from Death Angel, Kreator and Slayer as well as some of the melody and progressive tendencies of early Savatage and Metal Church . Fans of heavy metal and thrash can rejoice in yet another band flying their metal freak flag proudly. From the Ruins are metal through and through.
 
Release date: July 24, 2020
https://roxxrecords.com/collections/nltm-2019-releases/products/from-the-ruins-into-chaos-2020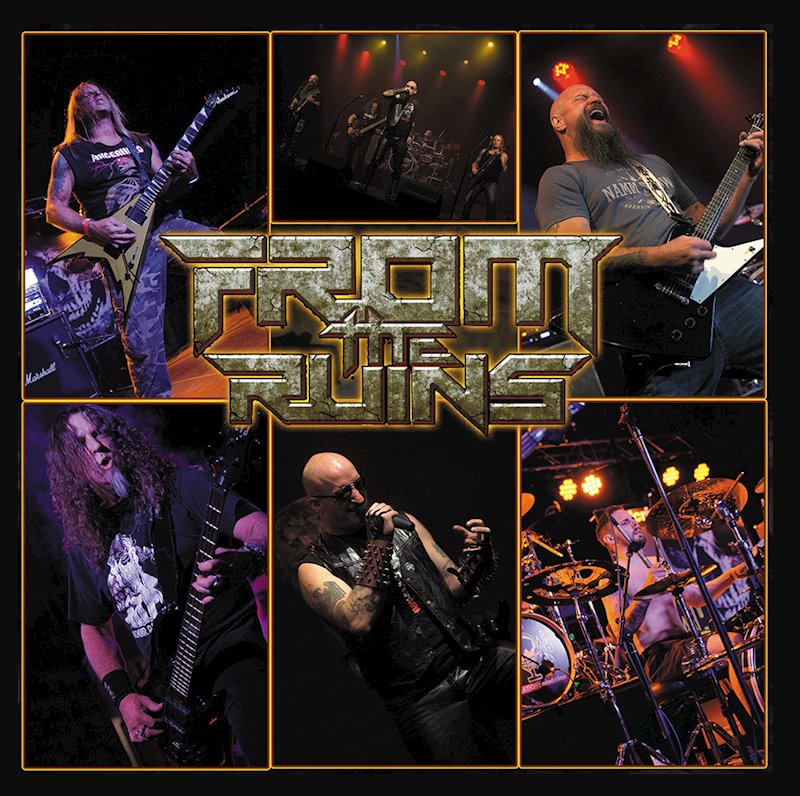 Links
https://www.facebook.com/FromtheruinsNV/
https://www.reverbnation.com/FromtheRuins