Robex Lundgren Musik Blogg did an interview with the band Martyr and you can read it below!
Have any of you played in other bands?
Yes we all have played in other bands, mostly in between the time MARTYR was inactive from 1987-2006
How is it that you started playing music?
My brother had a guitar but didn't do anything with it, so I started to pick it up basically.
What are your names? / Who plays what?
Rick Bouwman – Guitars
Vinnie Wassinkk – Bass
Rop van Haren – Vocals
Rick Valcon – Drums
Geoffrey Maas – Guitars
Average age around 50.
Have you had other previous members?
Yes, 2018 we changed our line up . Rop and Rick are original MARTYR members.
Did you make music even when you were young?
Yes we even started very young, our drummer at that time was 14 for example.
Where are you from?
Utrecht - Netherlands
What year did the band form?
1982
What's your style of genre?
Heavy Metal , mainly classic metal or 80s metal but we moved to a more modern sound recent years and more thrash maybe as well.
What inspires you?
That can be everything, from books, to movies t, o what happens in the world , everything in fact
How often and where do you reherse?
Depends , if we are writing a new album and enter the studio we rehearse a lot , for gigs we hardly rehearse.
How have you developed since you started with the music?
Ow yes we did , We all grew older and got to know our instruments better and developed skills in playing, songwriting etc
Are you looking for a booking agency, and what are your thoughts around that?
At this moment we , and we always have done, do most of the bookings ourselves which goes very well in Europe and Japan. We have a booking agency too next to that Wayland management helping us out with the business part of things.
Are you looking for a label, and what are your thoughts around that?
We are signed by PT78 records for a 2 record deal on which we already released our Live In Japan album last year in 2019. So 1 more to go in 2021   
What made you decide to make this music?
I am an creative person so writing music i need to develop something I like
What are your songs about?
Can be anything in fact , depending on what comes up . No love stories however.
Who does the composing and writes the lyrics?
Me and singer Rop, but in this line up also other members write riffs and stuff.
Do you start with the music or the lyrics?
We start with the music , lyrics come later
Do you compose in a certain environment?
Yes most of the time we write at home recently since the last album You Are Next and record in ProTools or Reaper at home before we do final recordings in the studio in Belgium. At this mment we record at home for the new album.
Have you done any covers live?
We did just once a song on the Dutch Steel Festival called Starbreaker by Savage. But that was because our producer Jack Nobelen was in it and he was a special guest on that show. On the You Are Next album there is a Raven tribute song "Don't Need Your Money" , but mainly we only play own material.
What language do you sing in?
English
What ages are most of your concert attendants?
All ages in fact , which is a good thing
Do you always play the same songs live, or do you vary?
We vary so it keeps interesting.
Do you have a regular place you play live often?
We play all over the country and Europe and also played Japan , but yes some places we play more often than others .
What was your first gig like?
A pure rock club in Utrecht called HE33 , inexperienced but lots of fun and an immediate fan-base.
What was your latest gig?
Breda March 7th after we returned from Japan just before the Corona shit broke loose. In July we did Dynamo Metal fest which was a streaming festival event..
Where have you played live this year?
This year is a shitty year , in 2019 We played in Holland, Germany , Belgium , Greece, France, Japan, Poland this year.
Where do you plan to gig the coming year?
In 2020 we did japan and Holland at least.
When did you start to sell merchandise, and what do you have for sale?
From the beginning, we have CD's, shirts, patches, picks, photocards, MARTYR beer , buttons , (facemask now as well)  and more
Where can people buy your merchandise?
bit.ly/martyrshop or martyronline.bandcamp.com. But also on markest and other social media platforms and fairs.
What do you think about people downloading music instead of buying records now a days?
It is the sign of the times, so I think as long as people hear our music and like it , I can dig it  
How do you think the music industry have changed because of this?
It is more difficult to get your music on a label cause everyone can release it themselves and people download more than they buy, so yes to earn some money is more difficult by sales
Do you have any role models or idols?
My main idol is Randy Rhoads
Is it easier to find inspiration from older bands, or bands that are more active today?
Both actually as we are from the 80's but are also inspired by new bands  
What advice would you give other bands or artists?
Never give up and always follow your own path
How do you get psyched for a gig?
Drinking Jagermeister
Do you have any new material?
Latest album 'You Are Next' is out since 2016  and we are working on new material!
What are your web sites?
www.martyronline.nl , www.facebook.com\martyronline . www.instagram/martyronline
How can people reach you?
info@martyronline.nl
What are your plans for the future?
Write new songs , release the album and play a lot in 2021.
Do you have something to add?
Thanks for the continuous support!
Martyr is a heavy metal band from Utrecht that has existed since 1982. During its existence a set of demo cassettes were released, as well as a number of long players. The general public first became acquainted with Martyr in 1985, when the song " En Masse (Stand Or Die) " appeared on the collective album " Metal Massacre VI " of the legendary American label Metal Blade . Other greats on this record included Possessed , Hallow's Eve, Dark Angel, The Obsessed, Hirax, Hades and Nasty Savage .
​​
​​The debut album " For The Universe " from the same year is still considered a classic in heavy metal circles. For example, the leading website " Encyclopaedia Metallum: The Metal Archives " wrote the following about this album: "Martyr's songwriting is vastly superior to most of its competitors". In 2014, the group was honored by the " Dutch Steel (80's Metal From The Netherlands) " collector for Martyr's contribution to Dutch heavy metal history. E.e.a. the then mayor of Utrecht, Jan van Zanen , did not miss either, he sent the group a personal letter in early 2018 to thank Martyr for their ambassadorship for the city.
​​
​​The group frequently performs at home and abroad, as a headliner or as a support act for a better-known act within the heavy metal spectrum (for example as support of ex- Iron Maiden singers Paul Di'Anno and Blaze Bayley, Trivium, Iced Earth, Manilla Road , Lizzy Borden, Raven and Saxon ). The absolute highlights of Martyr's career so far have been their 3 tours in Japan , which featured frenzied crowds. The feedback Martyr receives based on their performances is purely positive.
​​
​​Martyr is now writing songs for the new album with already two released singles "No Time For Goodbyes" (1 June 2020) and "Fire Of Rebellions" (17 July 2020)
Reviews:
​​
​​"Martyr is the Dutch pride, and the present Dutch visitors made that clear to everyone" (MMM, 2005)
​​
​​"Martyr convinced me to the fullest, that they are still able to write some real good songs. Containing the old school influences, but with some new influences peeping around the corner as well "(Metal Maidens, 2009)
​​
​​"The end of the metal night was reserved for Martyr from Utrecht. They burned down the metal stage and closed an exciting day at the Zuiderstrand in The Hague "(Markus' Heavy Metal Blog, 2015)
​​
​​"To close the metal stage, the band Martyr was allowed to give a performance. A good ending for a successful festival "(Gig review, 2015)
​​
​​"... I thought Martyr's performance was one of the best of the day" (Lords Of Metal, 2015)
​​
​​"This way Martyr quickly gets the audience with him, showing and hearing that the band clearly belongs to the Dutch metal top" (Metalfan, 2016)
​​
​​"After the regular set [during a performance in Athens], access to the dressing room was barricaded by some Greeks to satisfy the hunger for more Martyr" (Rockmuzine, 2016)
​​
​​"Where many experienced metal bands gradually lose their flair and punch on stage, these energetic Utrechters play as if they have discovered the fountain of eternal youth. Young metal bands: buy a notebook quickly, buy a ticket for Martyr and then take notes. There is a lot to learn from this band "(3 voor 12 Utrecht, 2016)
​​
​​"They are the best metal band for a party in Holland and I don't think you can get tired of seeing them over and over" (EP weblog, 2017)
​​
​​ワ イ ヤ レ ス マ イ ク を 使用 し て い た Rop van Haren は 途中 か ら は フ ロ ア に 降 り て オ ー デ ィ エ ン ス と 握手 や ハ イ タ ッ チ, ハ グ を し な が ら の パ フ ォ ー マ ン ス. 全 て の オ ー デ ィ エ ン ス と ス キ ン シ ッ プ す る か の よ う に フ ロ ア を 動 き 回 り な が ら 唄 う Rop van Harenに 触 発 さ れ て オ ー デ ィ エ ン ス も 大 い に 盛 り 上 る 。MARTY は 長 い キ ャ リ ア で 叩 き 上 げ て き た タ ALL ー ー ー フ さ ー ー さ ー ー ー さ ー ー さ ー ー さ ー ー て さ ー ー フ さ ー ー て さ ー さ ー ー さ ー ー デ 発 ー れ オ ー デ エ ー ス さ ー ー さ ー ー さ(Beeast, 2017)
​​
​​"Eine schönere Show vor richtig gut gefüllter Hütte im Metropool kann man kaum besser planen, zumal die Gäste auch schon beim Opener zahlreich die claim Plätze einnehmen und der heimischen Band auch reichlich Support gönnen (The Pit, 2018);
​​
​​"Upon arrival, the band has just started and immediately manages to create a big grin on my face as well as make my heart crave solid classic metal" (Heavy metals, 2018).
​​
​​"The Best Live Album Of The Year" – Templo do Rock (Programa de rádio)
​​
"About time they had their live album published, impressive live performance, The Great MARTYR" - Metalbrothers.es
​​"Impressive registration of a very special performance"(8/10) – Aardschok
​​"Great atmosphere ,a must have for Martyr fans" – Metal-Experience
​​"Live Album Of The Month July" – Rock of Ages Radio  
​​"The Legends" - Rock Stakk Records
​​"Live in Japan is a full on (10/10) -  The Dirty Room
​​"MARTYR really shows its best side on this Live album" (8.5/10) - Lords Of Metal 
​​"Buy or Die !!!" – Headbangers Lifestyle Magazine
​​"This awesome album sounds like you are at the concert yourself" – White Room Reviews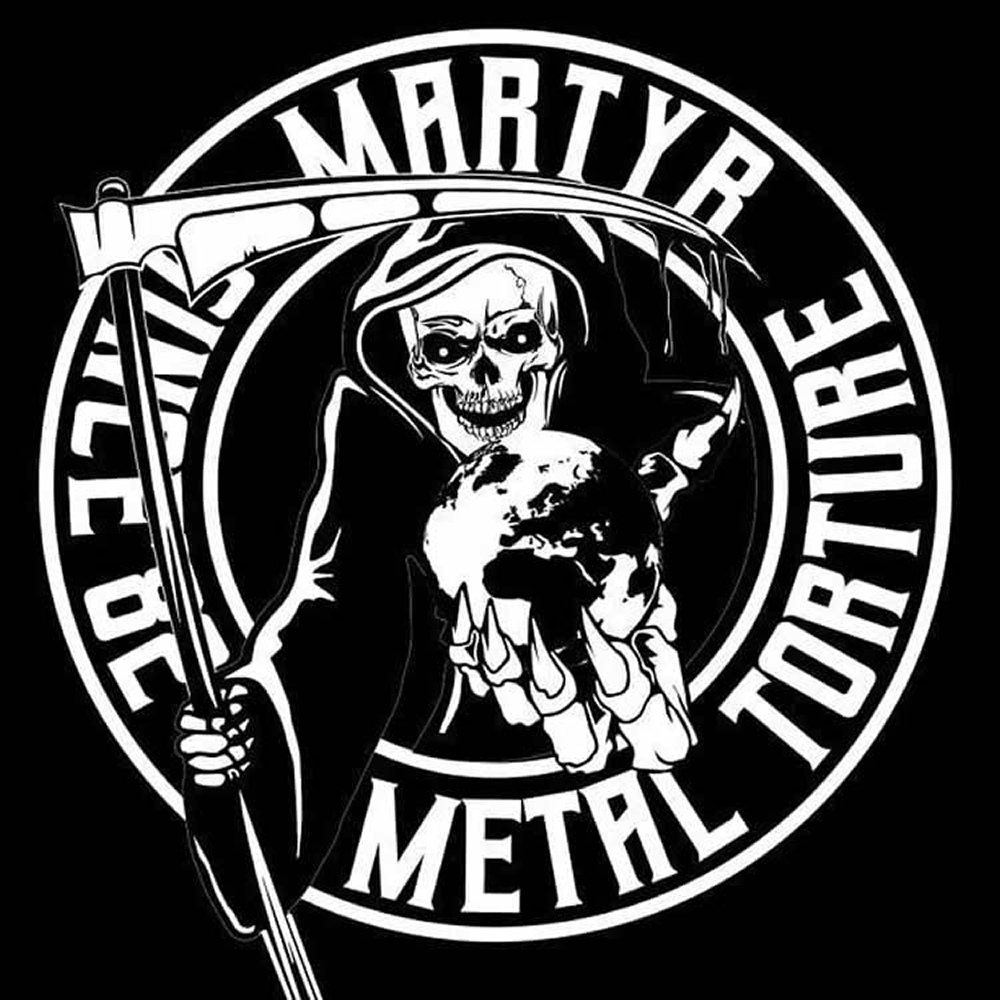 Follow the band here: 
https://www.facebook.com/MARTYRONLINE
https://open.spotify.com/artist/6Os2c8U66NlOGOZF2GGLX6
https://martyronline.bandcamp.com/
https://www.ittlr-shop.nl/c-3106245/martyr/
https://twitter.com/martyronline2
Subscribe to them on YouTube here:
https://www.youtube.com/channel/UCJe9heNuzBi6foQcYoqiVlw?sub_confirmation=1