Two of the most interesting and mysterious European doom bands join together for a split release!
HANDS OF ORLAC was formed in 2009. Located in Malmö, Sweden, half of the band hails from Sweden and the other half from Italy. The four new songs featured on this split release, were recorded by Berno Paulsson at the renowed Berno Studio in Malmö, and mark a clear departure from their two previous album. HANDS OF ORLAC focus even more than in the past on the darker side of Italian Progressive Rock (Balletto di Bronzo, Biglietto per l´Inferno, Alphataurus) and on the classic Italian horror soundtrack's sound mastered by Goblin. However, the reference to the more obscure metal sound (Black Sabbath, Mercyful Fate) and Italian Dark Sound(Black Hole) are still strong and produce a perfectly balanced result.
THE WANDERING MIDGET hails from Finland and with the 18-min long song "Where We March The Vultures Follow" break a 5-year silence since their last studio release. The most remarkable thing about "Where We March The Vultures Follow" is that the band has been able to maintain a tense atmosphere all over it, never pacing down or getting bored. With evocative lyrics, clean and bitter vocals and the heaviest guitar sound around , the band knows how to keep your attention high. This is true EPIC DOOM METAL! Recommended for fans of Gates of Slumber, Scald and Manowar.
Cruz Del Sur Music will release the five-song split on September 8.
Track listing:
1. Curse Of The Human Skull (HANDS OF ORLAC)
2. Per Aspera (HANDS OF ORLAC)
3. From Beyond The Stars (HANDS OF ORLAC)
4. Ad Astra (HANDS OF ORLAC)
5. Where We March The Vultures Follow (THE WANDERING MIDGET)
HANDS OF ORLAC is:
G. - Vocals / Flute
A.. - Guitars
F. - Bass
J.- Drums
THE WANDERING MIDGET is:
Samuel Wormius- Fire Lungs & Tornados
Thomas Grenier - Storm of Locusts
Jonathan Sprenger - Earthquake Sorcery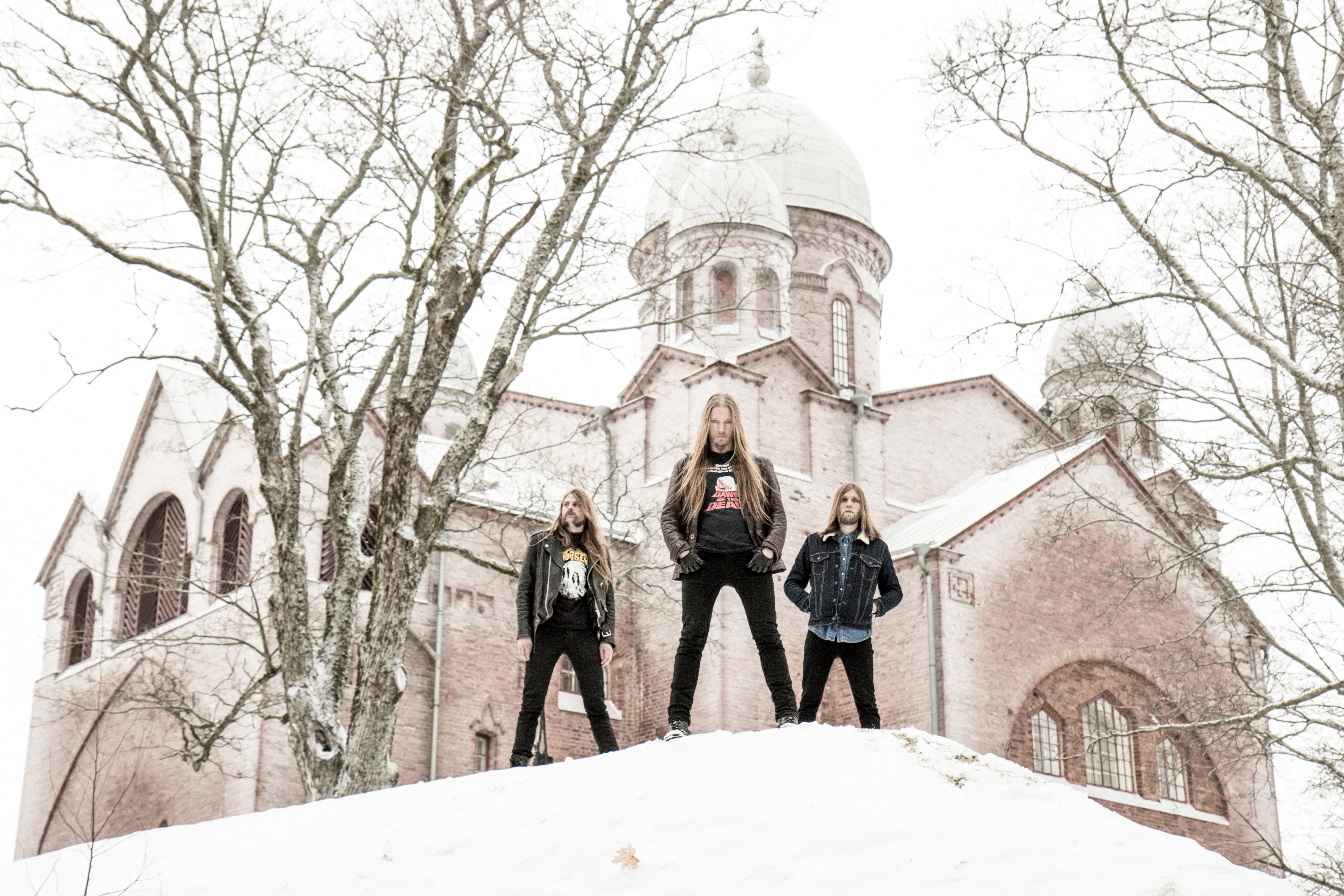 handsoforlac.bandcamp.com
www.facebook.com/TheWanderingMidget

www.cruzdelsurmusic.com
cruzdelsurmusic.bandcamp.com
www.facebook.com/cruzdelsurmusic
twitter.com/CruzDelSurMusic
Until then check this out!