Soulwound is set to release their third studio album - a new single and music video released!
Finnish extreme metal band Soulwound is set to release their third studio album 'The Suffering' on September 11th 2020 via Inverse Records. A new single and music video 'Pleasures' is released today. 
Watch music video here: https://youtu.be/A7vq0gLNhdg 
 
Drummer Janne Huusari comments:
"Whereas the first single Waste of Life was a fast and intensive beatdown, Pleasures serves as a counterbalance to that and represents the slower and heavier side of the album. Mikko wrote and demoed an almost complete song, which we hammered and refined together into its final form. The working title "Pantura" indicates what the starting point was, but with its weird guitar harmonies, the final song ended up sounding like something else altogether. The lyrics deal with humanity's most unsavory of pleasures and how the dark side of the internet enables even the sickest of sick fucks to quickly and easily access and share whatever it is that makes them tick. The video is based on the same premise: monsters are not hiding under your bed, but walking among us and staring at you in the mirror."
 
Listen to Pleasures:
Youtube: https://youtu.be/lW8fBqDconQ 
Spotify: https://spoti.fi/2Zu9BFo 
Bandcamp: https://soulwound.bandcamp.com
Deezer: https://www.deezer.com/us/album/159168122 
Tidal: https://listen.tidal.com/album/147756488
Apple Music: https://apple.co/2OsFTKz 
The album is engineered, mixed and mastered by Saku Moilanen at Deep Noise Studios. 
PRE-ORDER The Suffering CD: https://bit.ly/2ZupL1f 
PRE-SAVE Soulwound's The Suffering album on Spotify: https://bit.ly/3j0TZAX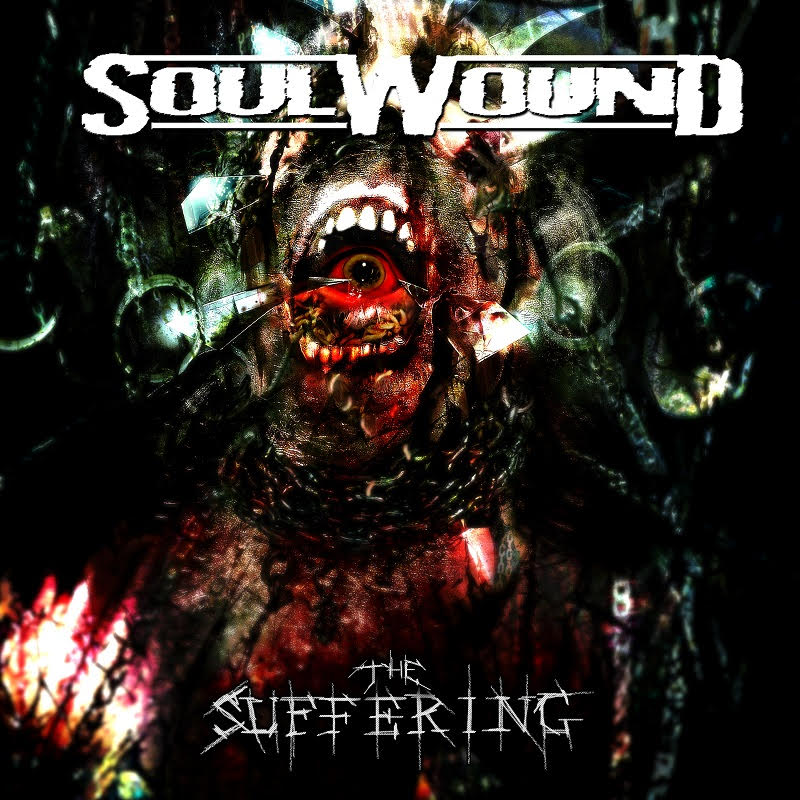 Track list:
1. Waste of Life
2. Ritual Cleansing
3. Pleasures
4. The Cult of I
5. Enter the Hivemind
6. Meat Puppets
7. Error in the System
8. This Hatred
9. Apex Parasite
10. Death of the Sun
Cover art by:  Escileus 
 
 
 
 
Line-up:
Ilkka Valkonen, vocals
Niko Huusari, guitar
Mikko Huusari, guitar
Janne Huusari, drums
Joni Järvenmäki, bass
 
Links:
http://www.soulwound.net 
http://www.facebook.com/soulwoundband  
http://www.instagram.com/soulwoundofficial 
https://soulwound.bandcamp.com