Gaahls WYRD Wins Spellmannprisen (Norwegian Grammy) for Debut Album, 'GastiR - Ghosts Invited'
Norwegian extreme metal formation Gaahls WYRD has won the Spellmannprisen, which is the equivalent of a Norwegian Grammy, for the debut album, 'GastiR - Ghosts Invited' in the metal category!

The announcement comes just days after Gaahls WYRD and photographer Jørn Veberg  were named the winners for the Independent Music Award for Best Artist Publicity photo. The winning photo can be seen HERE .

The album was released in 2019 and earned a coveted spot in the top three on Rolling Stone's " 10 Best Metal Albums of 2019 " list. The record also received end of the year accolades from Metal Injection , Metal Insider , Invisible Oranges , and more!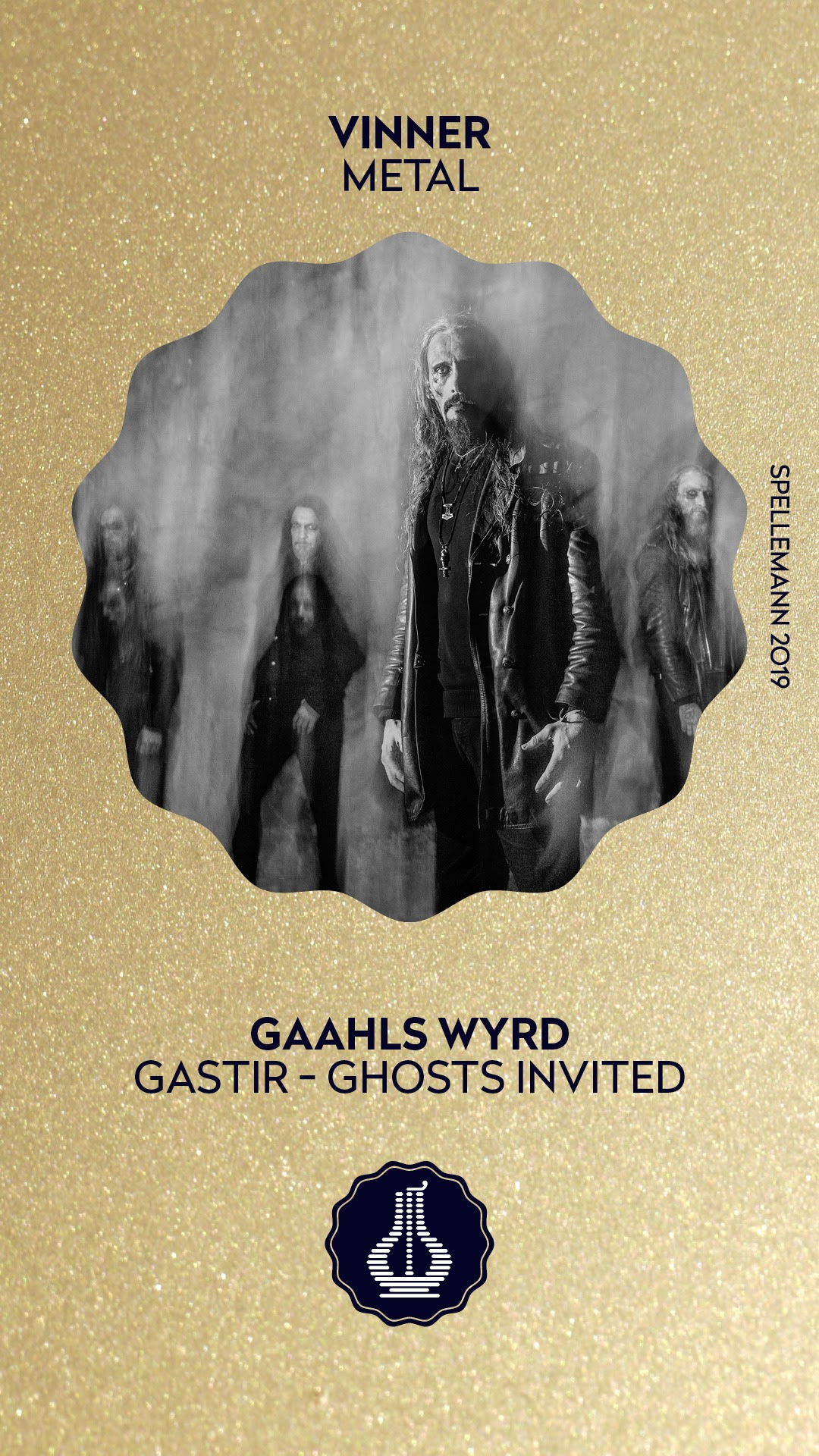 'GastiR - Ghosts Invited' can be streamed HERE  and ordered at  THIS LOCATION .
'GastiR - Ghosts Invited' has been met with critical acclaim across the globe. Here's what the press is saying:
"Gaahls WYRD's debut album is everything a fan of premium Norwegian black could ever want. Part Ved Buens Ende, part Enslaved, part Killing Joke, but all Gaahl's perturbed vision, there's literally not a single thing at fault here." –
Decibel Magazine
"Tempered in its entirety, it's a wolf waiting (and waiting) to strike. It feels regal, natural and full of purpose. They don't make records like this too often." –
Decibel Magazine
"Like a prophet who might actually be clairvoyant or an ancient enchanter who has just emerged from a centuries-long imprisonment within a gnarled oak, the deep resonance of [Gaahl's] voice conveys the possession of wisdom both profound and full of dread." –
No Clean Singing
"Leave no doubt, Gaahl's Wyrd breaks new ground here and black metal will never be the same." –
Metal Insider
"The record itself is 8 tracks. Each can easily stand on its own and each are very unique. At the same time, it's obvious the amount of care put into the song order as the band takes the listener on this sometimes wild, sometimes solemn, often dark,  journey." –
Metal Insider
"The experience is transcendental, sensuous and entirely convincing: [GastiR – Ghosts Invited] is black metal's snake in Eden, its sirens on the rocks, korrigans in the fountains or, perhaps most fittingly, its skogsrå in the forests." –
Pure Grain Audio
"Gaahls WYRD, however, is breaking these rules and at stepping past what is currently termed "post black metal" to create something entirely new: an experimental hybrid that is dark and dangerous – but also engaging, accessible and altogether gooseflesh-raising, as close to perfect as an album gets, black metal or otherwise." –
Pure Grain Audio
"Whether listening to single tracks or the album in its entirety, the perfect one-word description of Gaahl/Kristian Espedal's latest solo project… is seductive." –
Pure Grain Audio
"The album as a whole is technical and accomplished while injecting its own brand of black metal into the proceedings. There are also glimmers of the more traditional Norwegian black metal we have known from Gaahl's previous outlets, but this package opens you up to a new breed of the black arts and is very measured and methodical in its deliverance." –
Ave Noctum
"Gastir – Ghosts Invited is an extremely accomplished album, both spiritually laden with invocations to nebulous forest spirits, exploring various tempos and moods." –
Ghost Cult Magazine
"After long years of cultivation, Gaahl raises his magnum opus as he proves that he is a master at creating his own music." –
Grimm Gent
In conjunction with the record release, Gaahls WYRD have announced new Russian tour dates for December 2019. A full list of confirmed shows can be found below. 
AAHLS WYRD Russia
12/06: Moscow (RU) @ Aglomerat
12/07: St. Petersburg (RU) @ MOD
The cover artwork and tracklist for 'GastiR - Ghosts Invited' can be found below.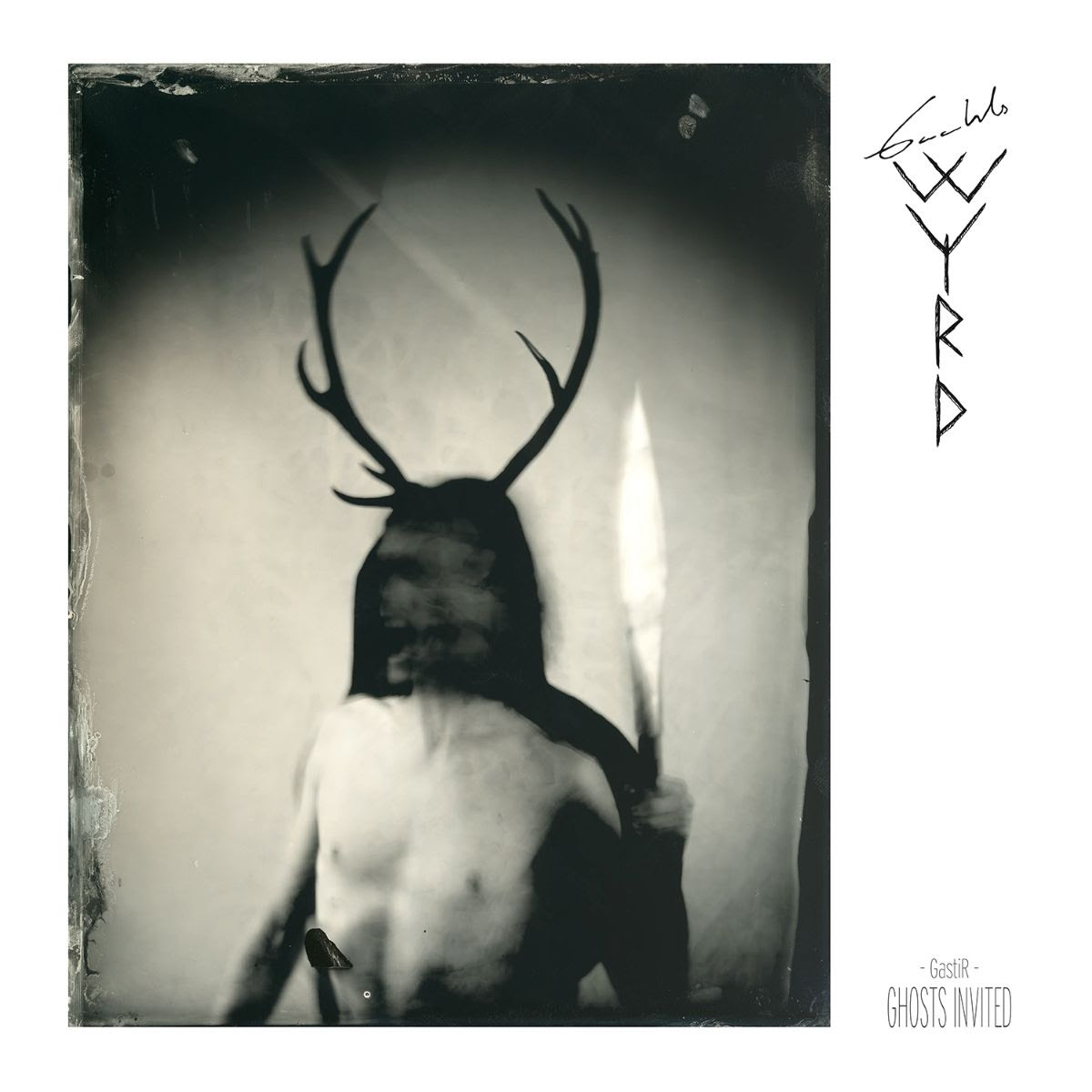 Tracklist:
1. Ek Erilar (05:34)
2. From The Spear (04:37)
3. Ghosts Invited  (04:23)
4. Carving The Voices (07:26)
5. Veiztu Hve (06:41)
6. The Speech And The Self (05:02)
7. Through And Past And Past  (02:59)
8. Within The Voice Of Existence (05:25)
Total: 0:42:07
Since rising to prominence with his first band Trelldom, legendary singer, front man, artist and composer, Gaahl, has been one of Norway's most talked about and respected extreme metal musicians. His work with Trelldom, Gorgoroth and God Seed has been widely regarded as some of the best the black metal scene has had to offer.
Gaahls passion and dedication to his art has earned him followers far and beyond the realms of the metal community, becoming a household name in the art scene and a he has become a well-respected alternative thinker.
In 2015 the charismatic singer assembled some of Norway's finest metal musicians under the new moniker Gaahls WYRD. The band consisted of Ole Walaunet (The Batallion, God Seed, Grimfist), Frode Kilvik (Krakow, Aeternus), Sir (Trelldom, Djerv, God Seed) and Bård Kolstad (Leprous, Borknagar).
The band's first show was an appearance at the one-off festival BlekkMetal, held in Bergen, Norway the same year. The show was recorded for the live EP "Nov. 15", released by the band in 2017. The EP was celebrated during the bands two European runs "Vardøger 2017" and "Vardøger" 2018. Bård Kolstad was replaced by Kevin Kvåle (Horizon Ablaze) in the 2nd half of 2017 and Kårstad stepped out of the band after the first leg of the "Vardøger" tour.
In mid 2018 the band teamed up with producer Iver Sandøy (Enslaved, Emmerhoff & the Melancholy Babies) to record their first full-length album "GastiR – Ghosts Invited", set to be released by Season of Mist (World) and Indie Recordings (Norway) on May 31st. 
The highly anticipated debut album from Gaahls WYRD will see the band chart territories within the extreme metal genre no one has ever walked before.
Line-up
Gaahl (Kristian Espedal) - vocals
Lust Kilman (Ole Walaunet) – guitars
Eld (Frode Kilvik) – Bass
Spektre (Kevin Kvåle) – Drums
For more on Gaahls WYRD, visit their OFFICIAL WEBSITE , INSTAGRAM , and FACEBOOK .

For more on SEASON OF MIST artists, visit our official WEBSITE , FACEBOOK , INSTAGRAM , YOUTUBE , and TWITTER .