Canada's EMPRESS reveal first track from forthcoming debut album - features members of SEER, CRATERS+++
On July 24th, Canada's Empress will self-release their highly anticipated debut album, Premonition. And today, the band reveal the first single, "Sepulchre." Hear Empress' brand-new "Sepulchre" in its entirety HERE at their Bandcamp.

Empress are a three-headed beast from Vancouver, B.C., born after guitarist/vocalist Peter Sacco (Seer) and drummer Chris Doyle attended a show headlined by doom mavens Elder. Inspired by the massive wall of sound and psychedelia they encountered on that fateful night, the pair enlisted bassist Brenden Gunn (Craters) and set out to create their own brand of stoner/sludge metal.

The trio, whose collective history dates back nearly a decade, went immediately to work. Within two months, Empress wrote and recorded the five tracks now collectively known as Reminiscence. With this debut EP, self-released in September 2017, Empress harvested a hybrid strain of monolithic groove, over-amped sludge, and mutant prog. Lyrically, this debut EP was a first experience for Sacco being able to vocally unleash emotions he does not make public, as well as life experiences him and his twin sister have had in life.

About a year later, in November 2018, Empress released a split EP with German brother Piece. Their half of the contribution comprised two epic songs, and is otherwise considered the band's second EP. This EP tapped into that same outlook of finally having expression. Empress specifically made those songs off of feeling and emotion they all had. Each person wrote their own part, the band truly working off a collection of people - not just one. Here, the lyrics were about the health depletion of Sacco's father, who has complications due to 50 years of smoking.

Above all, Empress is not a vehicle for entertainment or flashy showmanship. Rather, it is an emotionally driven, abstract band, and meant to serve as an artistic experience which has a culmination of life experiences, doubts, and growth from what life has brought each member.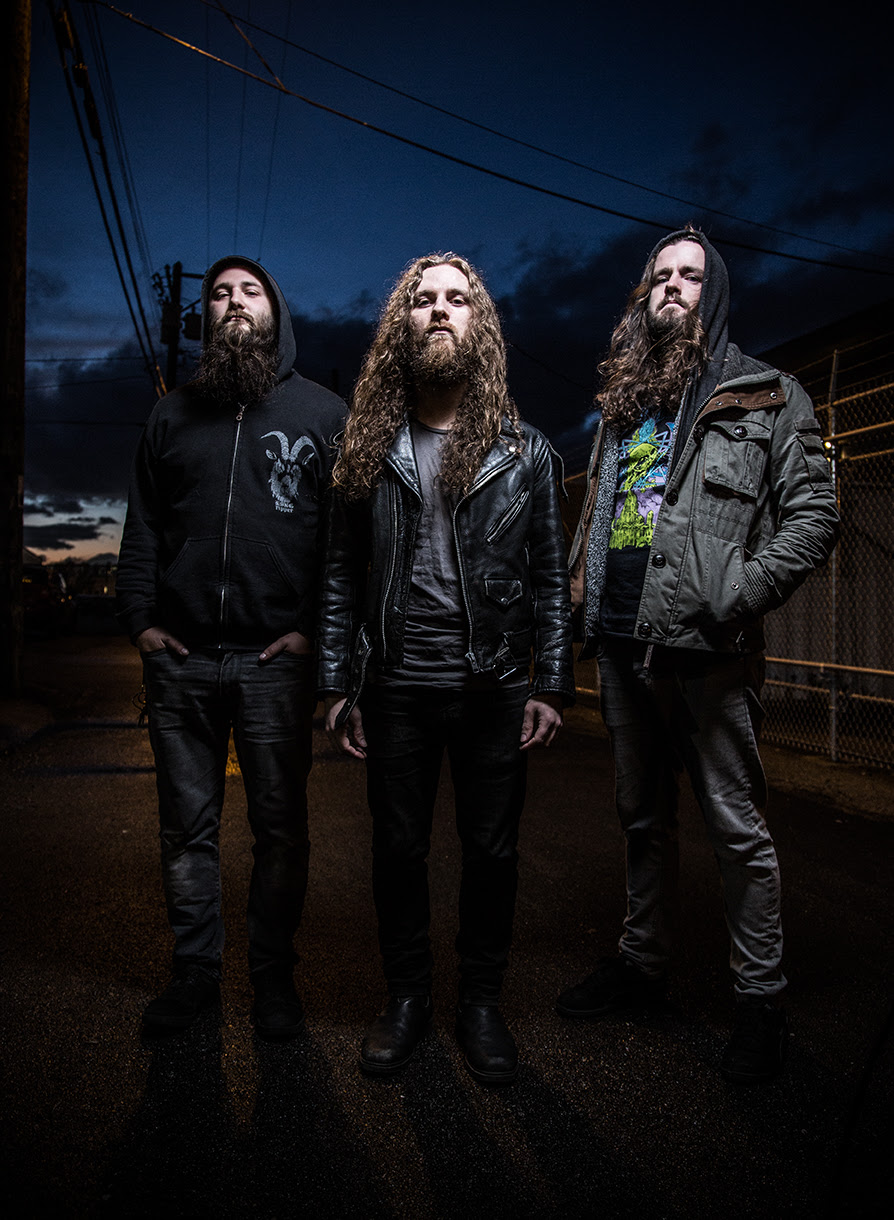 Empress boldly and (daresay) beautifully display that across their long-awaited debut album, Premonition. As befitting a first full-length, Premonition took years to write, and was made with excitement and, most especially, a newfound purpose and meaning for driving the songwriting. Once again laying it all on the line, arguably more so than ever, the album's lyrics are about the mental health of Sacco, his family members, and the experiences he has had with them – the traumas he deals with as payment for being there for someone mentally ill, and accepting loved ones, strangers, and anyone else with mental health issues. But, Sacco stresses, "No one should be pushing people that come forward with their mental health issues and leave them secluded with those issues."

Comprising seven shape-shifting songs in an all-enveloping 49 minutes, Premonition is the unleashing of emotions from trauma. It is an outlet for each member of the band to deal with whatever it is they need to deal with. Each person writes their parts with whatever intention they would like. That culmination led to the most accomplished album any of them have written, and they are grateful for the support of their loved ones, friends, and strangers who listen to their music and feel that connection Empress want to have come across.

Premonition is recommended for fans of The Sword, Amenra, Elder, and Yob, but on the undeniable strength of this debut album, Empress are already etching out a cathartic identity all their own. The album is in loving memory of Brenden Gunn, who passed away Oct 31st, 2019.

In the meantime, hear the brand-new track "Sepulchre" HERE at Empress' Bandcamp. Preorder info to be announced shortly. Cover art, courtesy of Orion Landau and Robin Harris, and tracklisting are as follows: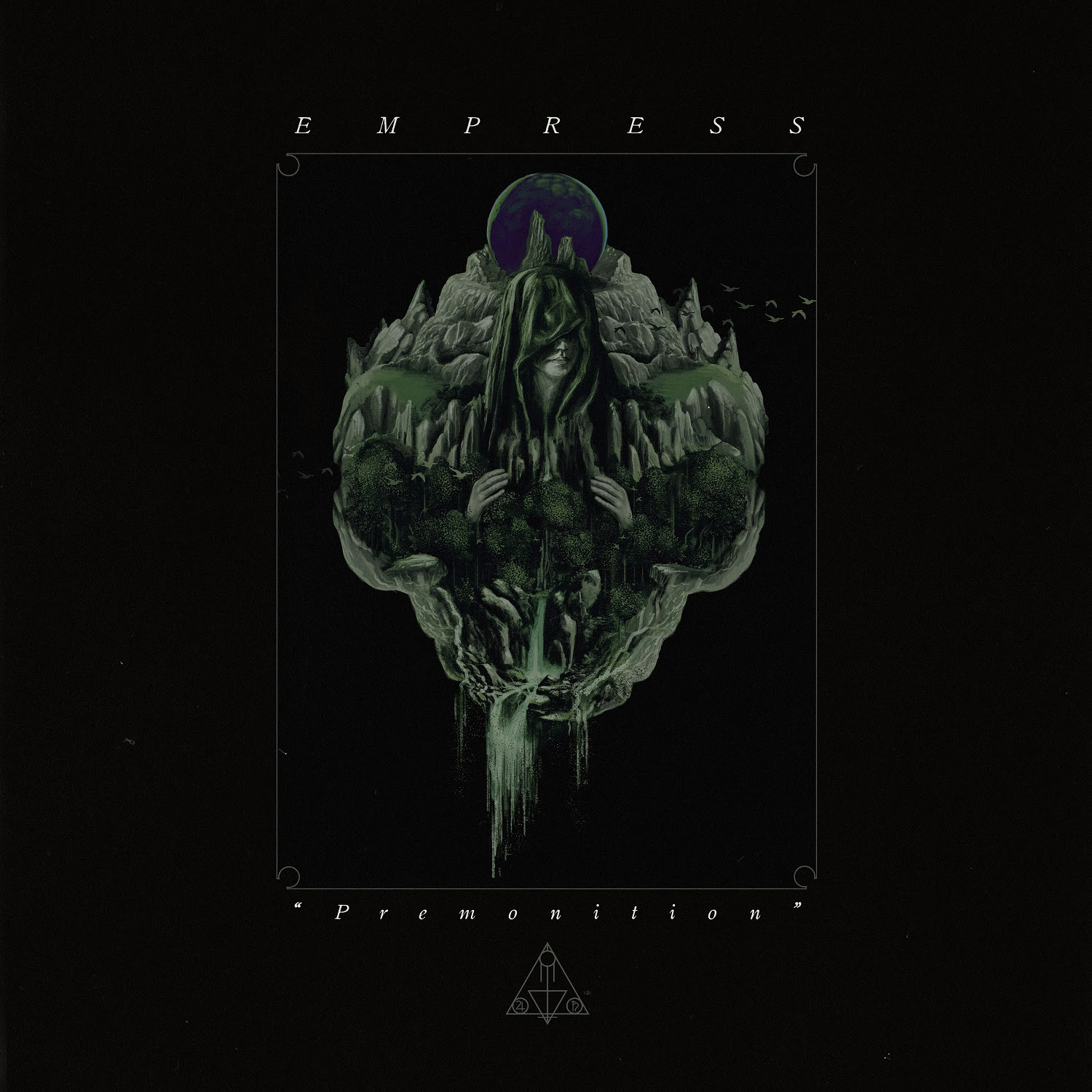 Tracklisting for Empress (Canada)'s Premonition
1. A Pale Wanderer
2. Sepulchre
3. Passage
4. Trost 
5. Hiraeth
6. Premonition 
7. Lion's Blood




www.facebook.com/empressBC
www.thisisempress.bandcamp.com