KHÔRA has released the third and final single from its forthcoming journey into multi-faceted extremism Timaeus. Highly recommended for fans of Emperor's Anthems to the Welkin at Dusk in particular, and featuring guest vocals from Deathcode Society's Arnhwald, the song "Noceo" is available for streaming on all major digital platforms, including:
Youtube:
Bandcamp:
Spotify:
Soulseller Records is proud to announce the forthcoming full-length debut album from KHÔRA! Timaeus will be unleashed April 17 on CD, LP and digitally.
CD and Vinyl Pre-orders:
Started as a one-man project by mainman Oleg in 2012-2013, KHÔRA strives to manifest the limits of Extreme Metal and produce both ethereal and ferocious tunes. After the first demo in 2016, Kranos joined on vocals and Lars (DØDHEIMSGARD) joined on bass, both helping shape the core line-up. Timaeus shows magical contributions by Vicotnik (DØDHEIMSGARD), Henri Sorvali (FINNTROLL), A. Simonen (AND OCEANS), and many others!
Featuring amazing artwork by Sergey Shenderovsky and several guest musician contributions, Timaeus is a carefully-crafted album that runs the gamut from black metal to death metal, infused with symphonic and progressive elements. The album was recorded between 2017 and 2019 and follows the theme of the creation of the universe by three omnipotent entities, loosely based on Plato's dialogue of the same name.
Credits
Drums recorded at Trackmix Recording Studio, Ireland Guitars recorded at Perdition Recording Studio, Ireland Bass recorded in Norway Guest appearances recorded in France, Switzerland, Finland, Norway, Sweden
Cover Artwork: Sergey Shenderovsky
Logo and Font: Christophe Szpajdel
Additional Logo and Font editing: Katie Abrahamson
"A sublime concoction of contrasting styles. Merging together a raw black metal feel with progressive structures and strong atmospheric elements, this is another package on top of which genre labels simply refuse to stick." (8.5/10)
- The Metal Observer
"Timaeus is incredibly dense in more of a death metal sense, technical and progressive, while still maintaining much of the abrasiveness of avant-garde black metal. It's wild and deeply satisfying if you're looking for something to challenge you."
- Heavy Blog is Heavy
"This isn't a traditional, run of the mill, extreme audio affair. It's neither comfortably Black, Death or even Progressive, though it does utilize elements of each, with a more than liberal helping of atmosphere, within its epic, sprawling arrangements."
- CultMetalFlix
Guest Musicians
Erlend Antonsen: Keyboards (tracks 01, 03, 04)
Arnhwald: Vocals (track 02)
Frédéric A. Gervais: Vocals (tracks 03, 10)
Henri Sorvali: Keyboards (track 05)
Johan Havås: Keyboards (tracks 06, 09)
A. Simonen: Keyboards (tracks 08, 10)
James Benson: Guitar solo (track 08)
Vicotnik: Vocals (track 08)
Syndrone: Guitar solo (track 09), Keyboards (track 02)
Boeddelen: Vocals and Additional Lyrics (track 09)
B.R: Vocals and Additional Lyrics (track 09)
facebook.com/KHORA.Official/
soulsellerrecords.com/
soulsellerrecords.aisamerch.com/
soulsellerrecords.bandcamp.com/

facebook.com/SOULSELLERRECORDS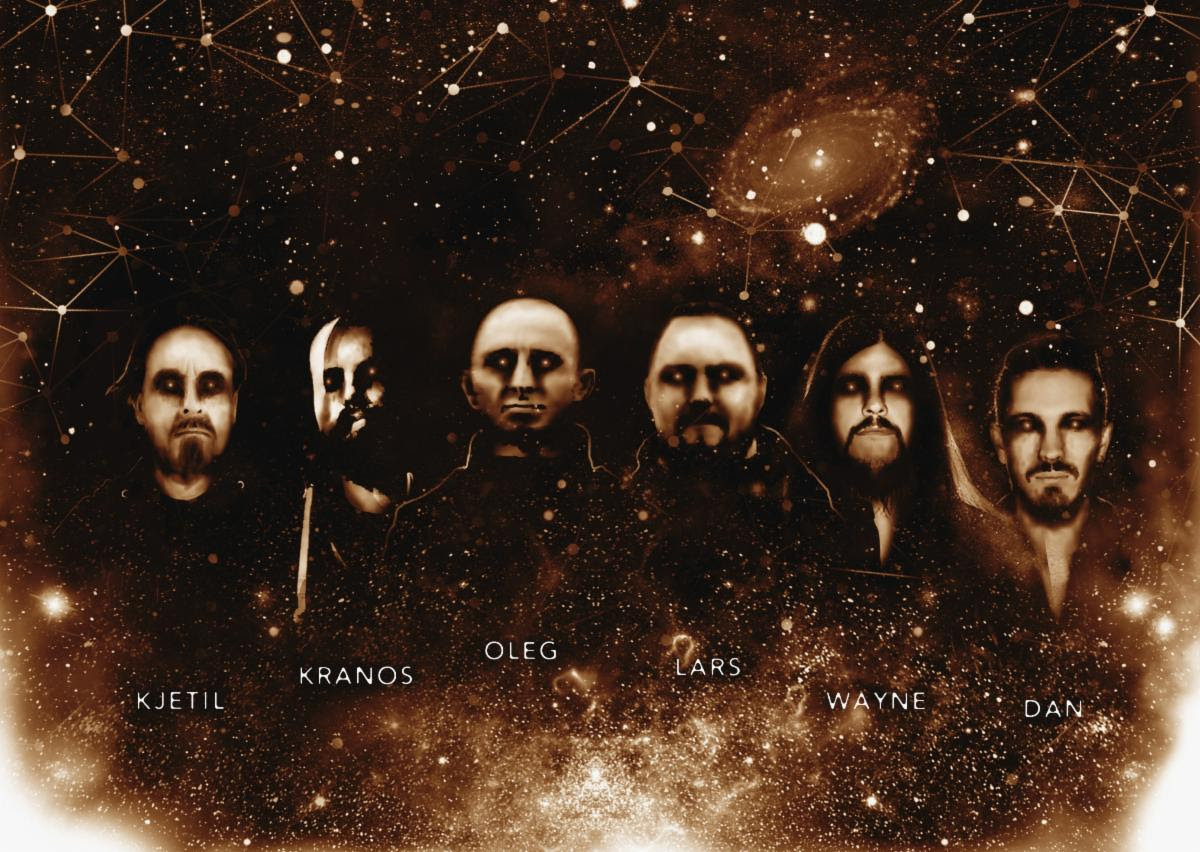 Khôra is:
OLEG: Guitars, Drums, Keyboards, Backing Vocals, Songwriting, Lyrics, Mixing, Production, Arrangements
KRANOS: Vocals, Lyrics (track 06), Samples, Mixing, Mastering, Production, Arrangements
LARS: Bass Guitar, Everything (track 11), Vocals and Additional Lyrics (track 09)