Jess from Brain Stem calls in to The Zach Moonshine Show to talk about the new EP, the state of the world now inflicted by Covid - 19 and much more! This episode features new music from Shitfucker, Testament, Cirith Ungol, Micawber, Amygdala, Brain Stem, King Diamond, Solicitor, (battle of the bands winners) Storm Force, plus fan favorites from The Flesh Hammers & Rock N Roll Villain Society!
Track List
1 - Naked Came The Strangler/Stab the Head/Ricky's Dead - SHITFUCKER
2 - The Zach Moonshine Intro
3 - The Call/Legions Arise/The Frost Monstreme - Cirith Ungol
4 - Children Of The Next Level/WW III/Night Of The Witch - Testament
5 - Welcome Home - Micawber
6 - Born Into Abuse - Amygdala
7 - Brain Stem Interview featuring Digitally Enshrined/Sol Invictus/The Unspoken Ire
8 - Masquerade of Madness - King Diamond
9 - Blood Revelations/Betrayer/The Red Queen - SÖLICITÖR
10 - Death & Taxes - The Flesh Hammers
11 - Love Your Enemy - Rock N Roll Villain Society
12 - Dirty Vegas - Storm Force
Listen to the full show below on the Mixcloud app!
Listen to the interview alone on YouTube!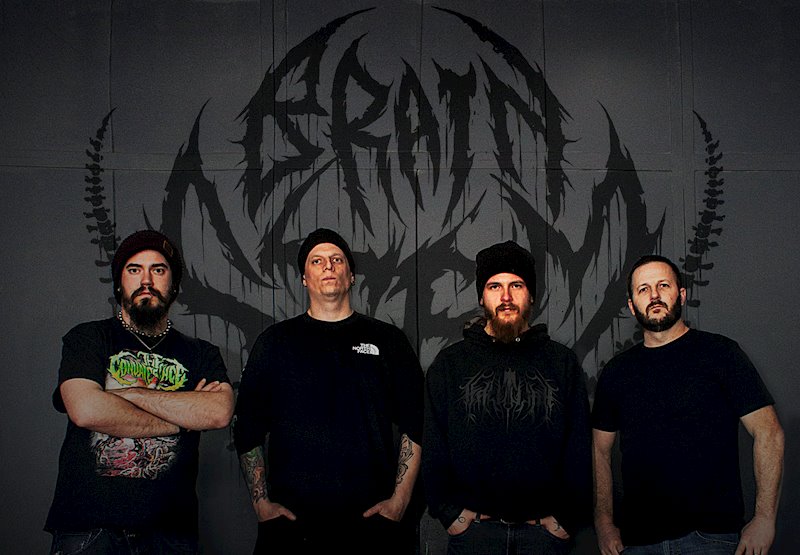 Edmonton(AB) - Experimental Death Metal quartet Brain Stem is proud to announce the March 20 release of concept EP Symptoms of Annihilation - Stage 2. The EP is the second chapter of a journey begun with 2018's Symptoms of Annihilation - Stage 1.
Vocalist Jessy Leduc explains the concept that spans both EPs:
"With both Symptoms of Annihilation EPs, we're not just talking about a serial killer or one single brutal murder, we're talking about global mass extinction, the downfall and mutated rebirth of humanity as we know it. With every song, comes a new way of how humanity could come to an end. It's an endless realm of possibilities, but it all boils down to one thing: we're all gonna die."
Established in 2016, Brain Stem isn't the easiest to define with an exact subgenre. Noted to be groovy at times, but also technical when need be, they've made sure that their sound is not limited by one train of thought, molding metal the way they see fit. With their second Symptoms of Annihilation conceptual EP, set to release early this year, Brain Stem is easily an outstanding example of what experimental death metal has to offer.
Purchase/Stream: Symptoms of Annihilation - Stage 2
https://brainstemmetal.bandcamp.com/album/symptoms-of-annihilation-stage-2
Line-up
Logan Magnuson - Guitar
Alex Mcintosh - Drum
Brad Fife - Bass
Jessy Leduc - Vocals
Album Credits
Recorded, Mixed & Mastered by: Terry Paholek at Physics Lab, Edmonton, Alberta, AB
Album artwork by: Eka Saputra at Pzychopart
Produced by: Brain Stem & Terry Paholek
All music written by: Brain Stem
All lyrics written by: Jessy Leduc, Brain Stem
https://brainstemmetal.bandcamp.com/ 
https://www.facebook.com/BrainStemBand/ 
https://www.instagram.com/BrainStemOfficial/ 
https://twitter.com/brainstemmetal