Joel Grind from Toxic Holocaust joins The Zach Moonshine Show to talk about the new album "Primal Future" and the upcoming tour with Soulfly! This episode features new music from Midnight, Vader, Testament, The Spirit, reaper, Temple Of Void, Toxic Holocaust, Angerot, Unmerciful, Kirk Windstein, NIGHT CROWNED, DAWN OF SOLACE, Nuclear Winter, and Endless Void. We also feature classics from Testament, Soulfly, Corrosion of Conformity and the battle of the bands winner Bone Fragments!
Track List
1 - Fucking Speed and Darkness/Rebirth by Blasphemy/Escape the Grave - Midnight
2 - The Zach Moonshine Intro
3 - Shock And Awe - VADER
4 - Night of the Witch/Into The Pit/Dog Faced Gods - Testament
5 - Repugnant Human Scum - The Spirit
6 - Hero of the Graveyard Flies/Severing Tentacles of Faith/Arctic Wrath - Blood and Bone - Reaper (Sweden)
7 - A Beast Among Us/Self-Schism/Leave the Light Behind - TEMPLE OF VOID
8 - Toxic Holocaust Interview featuring Chemical Warlords/Black Out The Code/New World Beyond
9 - Ritual/Dead Behind the Eyes/Blood on the Street - Soulfly
10 - Battle Of The Bands Winners 'Bone Fragments' - Dawn/Jade
11 - BELOW THE DEEP AND DREAMLESS SLEEP/O SON OF THE MORNING, O SON OF THE DAWN/VESTIMENTS OF CANCER - ANGEROT
12 - The Incineration - Unmerciful
13 - Aqualung - Kirk Windstein
14 - Man or Ash/Pearls Before Swine - Corrosion of Conformity
15 - Unholy Path - NIGHT CROWNED
16 - Lead Wings - DAWN OF SOLACE
17 - The Western Gate - Nuclear Winter
18 - 2020 Demo - Endless Void
Listen to the full show below on Mixcloud!
Listen to the full interview alone on YouTube below!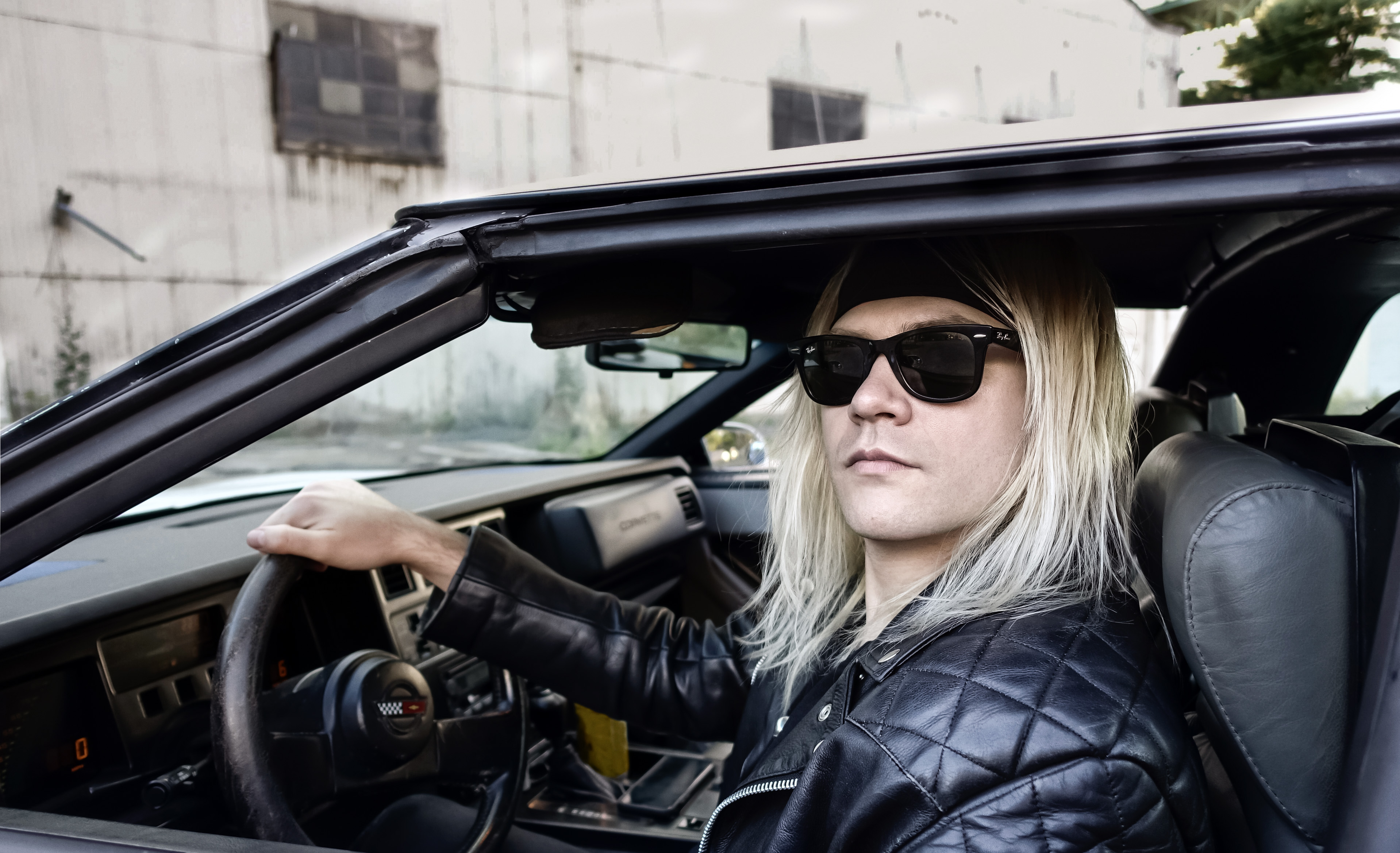 Crossover thrash unit TOXIC HOLOCAUST will kick off a massive North American tour supporting Soulfly next month. The Summoning tour will commence February 3rd in Denver, Colorado and make its way through nearly three dozen cities upon its conclusion March 12th in Houston, Texas. Additional support will be provided by X-Method, Madzilla, Skinflint, and Systemhouse 33.
TOXIC HOLOCAUST will be touring in support of their latest full-length, Primal Future: 2019, released in October via Entertainment One ("eOne"). An ambitious new mission statement from founder/principal songwriter Joel Grind, the man whose guiding forces remain Discharge, Megadeth, Venom, English Dogs, Nuclear Assault, D.R.I., and G.B.H., all juiced by the unrelenting, feverish, urgent power of a modern metal trailblazer, TOXIC HOLOCAUST 2.0 detonates like doomsday all over Primal Future: 2019. A dystopian technological takeover drives the album thematically, but the passionately delivered music is vintage TOXIC HOLOCAUST, taking things all the way back to the band's early origins.
TOXIC HOLOCAUST's Primal Future: 2019 is available on CD, digital, and vinyl formats. For orders go to THIS LOCATION where the video for "Chemical Warlords" can be viewed.
TOXIC HOLOCAUST w/ Soulfly, X-Method, Madzilla, Skinflint, Systemhouse 33:
2/03/2020 The Marquis Theater – Denver, CO
2/04/2020 Black Sheep – Colorado Springs, CO
2/05/2020 Mesa Theater – Grand Junction, CO
2/06/2020 Backstage Bar & Billiards – Las Vegas, NV
2/07/2020 Alex's Bar – Long Beach, CA
2/08/2020 Phoenix Theater – Petaluma, CA
2/10/2020 El Corazon – Seattle, WA
2/11/2020 Hawthorne Theatre – Portland, OR
2/12/2020 Rickshaw Theatre – Vancouver, BC
2/14/2020 The Starlite Room – Edmonton, AB
2/15/2020 The Gateway – Calgary, AB
2/16/2020 The Exchange – Regina, SK
2/17/2020 The Park Theatre – Winnipeg, MN
2/19/2020 The Cabooze – Minneapolis, MN
2/20/2020 The Forge – Joliet, IL
2/21/2020 Route 20 – Racine, WI
2/22/2020 The Apollo Theatre – Belvidere, IL
2/23/2020 The Citadel Music Hall – Indianapolis, IN
2/24/2020 Crafthouse – Pittsburgh, PA
2/25/2020 Rec Room – Buffalo, NY
2/26/2020 Lee's Palace – Toronto, ON
2/27/2020 Poor Richards – Chicopee, MA
2/28/2020 Brighton Music Hall – Boston, MA
2/29/2020 Saint Vitus – Brooklyn, NY
3/01/2020 Stanhope House – Stanhope, NJ
3/03/2020 Cafe 611 – Fred, MD
3/04/2020 The Pour House Music Hall – Raleigh, NC
3/05/2020 Capone's – Johnson City, TN
3/06/2020 Masquerade Hell – Atlanta, GA
3/07/2020 Sound Bar – Orlando, FL
3/08/2020 Culture Room – Ft. Lauderdale, FL
3/10/2020 Tipitina's – New Orleans, LA
3/11/2020 Gas Monkey Bar & Grill – Dallas, TX
3/12/2020 Warehouse Live – Houston, TX
The band Terrorizer called, "a whirlwind of booze, denim jackets and riffs," began kicking out the corrosive jams in basements and bedrooms some twenty years ago, building a punishing legacy of mutant thrash and filthy street punk that's outlasted the heydays of the genres that spawned them; founder Joel Grind, the headband-wearing headbanger whose dedication to the one-man-band ethos gives the late Quorthon a run for his money, melting down the greatest punk metal crossover riff collection imaginable into nuclear ooze. With each successive release, Grind repurposes the most visceral strengths of speed, thrash, and punk through his own unique vision, making for new metal anthems that consistently reignite a circle-pitting feeding frenzy in the scene.
"It delivers everything we've come to know and love from the band: classic thrash and speed metal with a high dose of old-school energy." — MetalSucks on "Chemical Warlords"
"'Chemical Warlords' fits right in with the band's legacy of riff-laden punkish metal with its declaratory refrain: 'You build it up, we'll tear it down.'" — Consequence Of Sound on "Chemical Warlords"
"Album six is on deck for TOXIC HOLOCAUST and they kick it off with the caustic 'Chemical Warlords.' Feral riffs and a gritty production back the snarling punk-thrash onslaught. Those gang chants in the mid-section elevate this track to a TOXIC HOLOCAUST best." — Loudwire; Best Metal Songs Of 2019…So Far
"…an album that has one foot in the future and one foot in the past." — Decibel 
 "Infused with the undying spirit of thrash and savage speed metal, Primal Future 2019 is yet another valiant ode to its founder's nostalgic 1980s influences." — Invisible Oranges
"Whether Grind's methodology is viewed through the lens of musical totalitarianism, artistic necessity, workaholic-ism run amok or what have you, the success TOXIC HOLOCAUST has experienced can't be denied." — Outburn
"…if you want to hear some real deal blood 'n' thunder that would make Lemmy glow with paternal pride, Joel Grind is still the man to provide it." — Blabbermouth
 "…an album that can hold its own against the band's best material." — Punknews.org
"…pure, unadulterated fun." — Distorted Sound
"Primal Future: 2019 is verging on 'thrash album of the year' territory and, after eight full play throughs, is undoubtedly the best TOXIC HOLOCAUST album." — Metal Observer
 "The classic influences of Motörhead, Judas Priest, Megadeth, and Iron Maiden come through with reverential fanfare, but with an original miscibility that keeps the album fresh." — Cryptic Rock
"Joel Grind is in top form… The vocals are more 'punk' and there's some melody here. This is not just old throwback thrash, though. A lot of elements of Judas Priest, Motörhead, and Venom are thrown in to make this sound distinctly like TH. Peck this up and rock the beak out!" — Decibel's For Those About To Squawk Column
http://www.facebook.com/ToxicHolocaust
http://twitter.com/toxicholocaust
http://www.instagram.com/toxicholocaust_official
http://www.entertainmentone.com
http://www.facebook.com/eOneMusicUS
http://twitter.com/eonemusicus
http://www.instagram.com/eone_music
This weeks featured CD comes from Endless Void! Check em out here http://theobelisk.net/obelisk/2013/04/09/endless-void-apparitions-review/