Steve Di Giorgio from Testament joins us for a live interview on The Zach Moonshine Show! We play tracks from some of his bands and take questions from the chat. We talk about the new Testament record coming out, recording Individual Thought Patterns with Death and much much more! This episode features music from some of Steve's bands including Death, Testament, Autopsy, Sadus, Spirits Of Fire, Gone in April, plus we play new music releases from Clouds Taste Satanic, Nile, and Godless Agenda.
Track List
1 - First Strike Is Deadly/Into The Pit/Trial By Fire - Testament
2 - The Zach Moonshine Intro
3 - Overactive Imagination/Jealousy/The Philosopher - Death
4 - Charred Remains/Service For A Vacant Coffin/Gasping For Air - Autopsy
5 - Out For Blood/No More - Sadus
6 - Testament Interview featuring Brotherhood Of The Snake/The Pale King/Stronghold
7 - LIGHT SPEED MARCHING/TEMPLE OF THE SOUL/SPIRITS OF FIRE - Spirits of Fire
8 - A Torch in the Night - Gone in April
9 - Long Shadows of Dread/Seven Horns of War/Where Is the Wrathful Sky - Nile
10 - Second Sight - Clouds Taste Satanic
11 - Kill the Cockroaches - Godless Agenda
Listen to the full show below on Mixcloud!
Check out the interview alone on YouTube!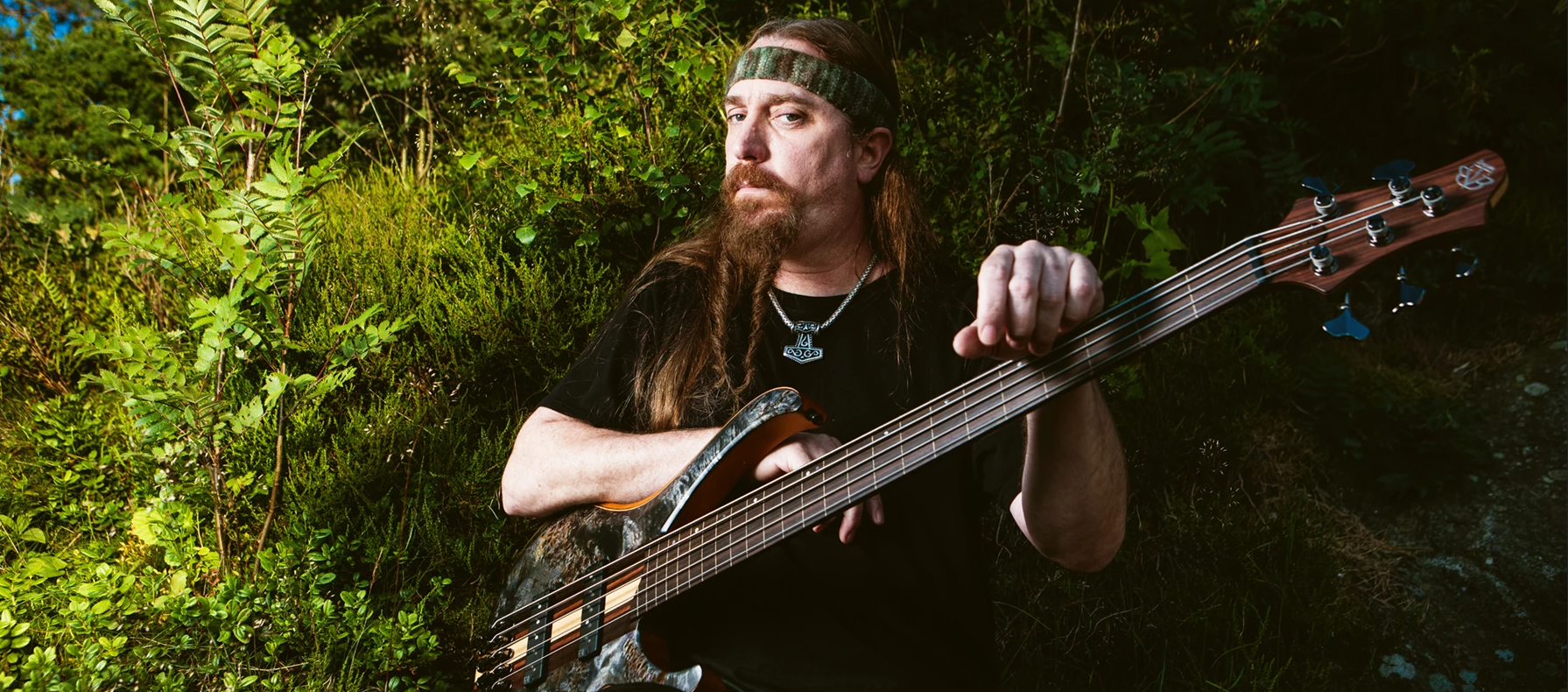 Please Note, STEVE DI GIORGIO is available for studio sessions as well as session bassist for tours. For further information, please contact via email: alexalphaomega@gmail.com – robertoalphaomega@gmail.com.
The fretless guru, STEVE DI GIORGIO doesn't need any longer introductions, as he is widely renowned as a pioneer on the fretless bass in heavy metal music, being the bassist of TESTAMENT, DEATH and SADUS, among others. Within his genre, STEVE DI GIORGIO is respected for his playing skills, versatility and incredible technique. He has more than 40 studio album recordings and over 20 years of touring the world.
Watch Steve Di Giorgio LowDown: Bass Playthrough | Terra Odium – Crawling:
Recently legendary bay area thrash metal giants TESTAMENT delivered two killer shows on the inaugural MEGADETH's 'Megacruise 2019' abroad the 'Norwegian Jewel' (October 13th-18th). Get more information on the cruise here: https://www.facebook.com/pg/TheMegaCruise
Watch below the fan-filmed video footage from the TESTAMENT shows (courtesy of Alex Vigil).
TESTAMENT will team up with EXODUS and DEATH ANGEL for "The Bay Strikes Back 2020" European tour, kicking off on February 6 in Copenhagen, Denmark and will hit 25 cities before concluding on March 11 in Hannover, Germany.
Find all the upcoming TESTAMENT shows and tours here: https://www.facebook.com/pg/testamentlegions/events
During the interview we also talk about the upcoming project featuring American bass player Steve Di Giorgio (TESTAMENT, SADUS, DEATH) and Dutch bass player Jeroen Paul Thesseling (SALAZH TRIO, OBSCURA, PESTILENCE), globally renown for their fretless signature playing, teaming up to work on a brand new world-fusion-metal group named QUADVIUM. Talented Dutch fusion-metal drummer Yuma van Eekelen (OUR OCEANS, EXIVIOUS, PESTILENCE) also joins the group as permanent member.
'About ten years ago we already had the idea in mind to form a group together. Using two fretless basses in one production is a different concept, we often discussed it in the past. Further completion of the line-up is in progress. Soon we start writing, collecting ideas for a debut and expect to announce a fourth member on short notice', add Steve and Jeroen
In addition, TESTAMENT will release their upcoming album in 2020. Also OUR OCEANS who just finished studio recordings expect to release their second album that same year. SALAZH TRIO released their debut album 'Circulations' in 2017 and postponed the recordings for a second album.
QUADVIUM line-up (in progress):
Steve Di Giorgio - bass
Jeroen Paul Thesseling - bass
Yuma van Eekelen - drums
Check out Steve Di Giorgio in some of these bands below!
More information at:
STEVE DI GIORGIO: http://www.stevedigiorgio.com | http://www.testamentlegions.com
MANAGEMENT: https://alphaomega-management.com | https://www.facebook.com/OfficialAlphaOmegaManagement
This weeks Vinyl shoutout goes to Clouds Taste Satanic for sending in this record! Check it out below!