Metallica To Play 10 Shows at 5 U.S. Festivals In 2020
Metallica is headlining all five Danny Wimmer Presents Spring/Fall U.S. rock festivals in 2020 for two nights each!

Tickets for all events are on sale now for Fifth Members and for past purchasers of tickets for Danny Wimmer Presents events and ends on Sunday, October 13 at 10 PM local time. The general public onsale begins Monday, October 14th at 9:00 AM PT/noon ET.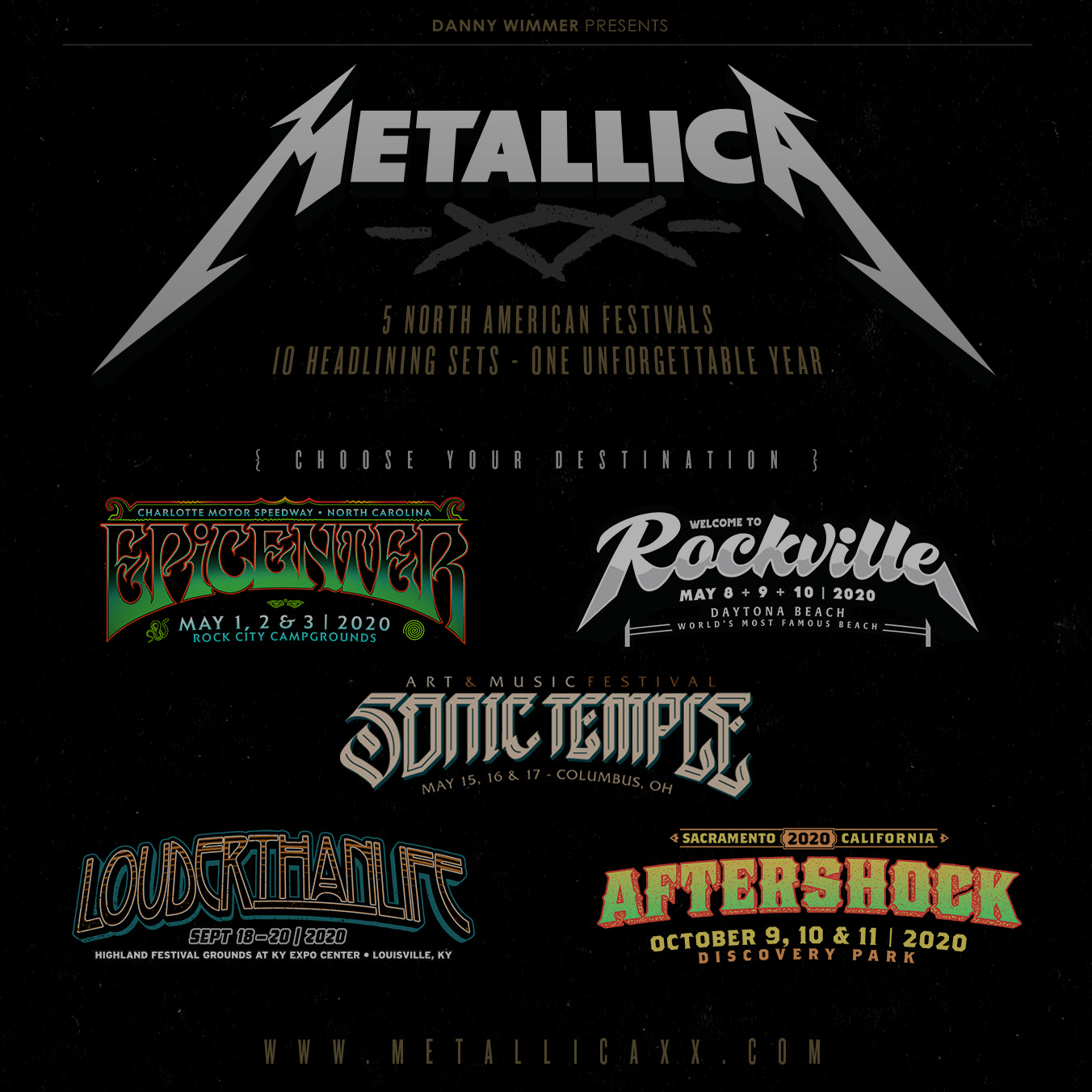 May 1-3, 2020
Epicenter at Charlotte Motor Speedway // Charlotte, NC
Click Here for Presale Tickets // Password: EPICENTERX2

May 8-10, 2020
Welcome To Rockville at Daytona International Speedway // Daytona Beach, FL
Click Here for Presale Tickets // Password: ROCKVILLEX2

May 15-17, 2020
Sonic Temple Art + Music Festival at MAPFRE Stadium // Columbus, OH
Click Here for Presale Tickets // Password: SONICX2

September 18-20, 2020
Louder Than Life at Highland Festival Grounds // Louisville, KY
Click Here for Presale Tickets // Password: LOUDERX2

October 9-11, 2020
Aftershock at Discovery Park // Sacramento, CA
Click Here for Presale Tickets // Password: AFTERSHOCKX2