GREENBEARD reveal new 'ONWARD, PILLAGER' EP & premiere "WCCQ" single on Metal Injection; Out 12/22 via Sailor Records; Confirming 2019 Tour Dates
Austin's stoner/desert rock trio GREENBEARD debuts the single "WCCQ" from their new EP 'Onward, Pillager' today at Metal Injection. Listen to the new song here:

http://www.metalinjection.net/av/new-music/greenbeard-offer-hard-hitting-stoner-jam-wccq
"The band is teasing their upcoming record with an exciting three song EP, Onward, Pillager, due out next week. The opening track features Conrad Keely (…And You Will Know Us By The Trail Of The Dead) on synths. The EP only gets better from there. It's a nice taste of what's to come from these Austin riffers." ~ Metal Injection
Denver's Sailor Records is launching the album Friday, December 22nd. 'Onward, Pillager' will be available on CD and Digital Download/Streaming via Bandcamp and most digital outlets. Pre-order is available now at: https://greenbeard.bandcamp.com/
Greenbeard had this to say about their upcoming EP:
"It's been great working with Jeff Henson on this EP! Aside from great recording quality, one of Jeff's strengths that really works for us is his songwriting vision. We are all on the same page as far as rock and roll goes, and Jeff has been able to see our songs and give them a little extra shape to really make them stand out as some banging tunes. Because of this, we are very excited to release 'Onward, Pillager' and continue working more with Henson as we start getting things together for our next full length."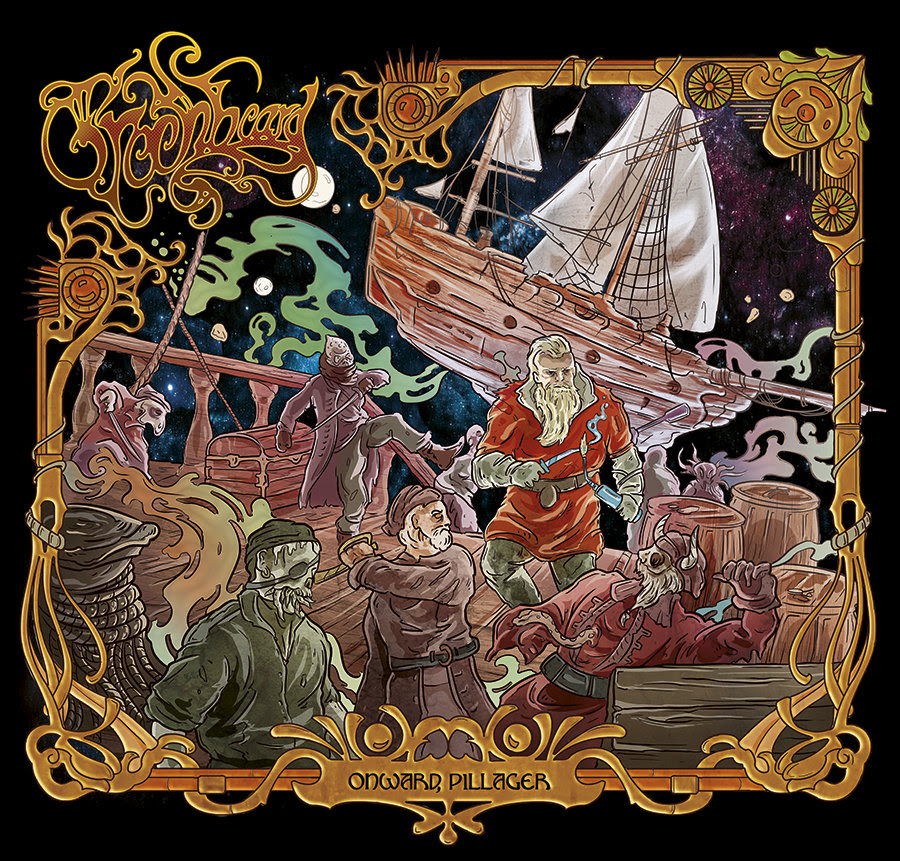 Track List:
1. Contact High II (synth by Conrad Keely)
2. WCCQ (background vocals by Felicia Andrews)
3. Kill To Love Yourself

'Onward, Pillager' serves as a teaser for an upcoming full-length 2019 release on Sailor Records. Both releases are produced, recorded, and mixed with Jeff Henson at Red Nova Ranch, in Austin, TX. The EP is mastered by Alberto De Icaza. The band once again teamed up with long time collaborator Antoine Defarges of Headbang Design, to continue the Greenbeard tradition of striking artwork for all their releases.

UPCOMING DATES:
Greenbeard's first tour dates for 2019 whirlwind around their appearance at the Maryland Doom Fest. More dates, details, and event links will be announced soon.

June 11 - Dallas, Texas
June 12 - Tulsa, Oklahoma
June 13 - Kansas City, Missouri
June 14 - Denver, Colorado
June 15 - Omaha, Nebraska
June 16 - Chicago, Illinois
June 17 - Fort Wayne, Indiana
June 18 - Lexington, Kentucky
June 19 - Cleveland, Ohio
June 20 - Pittsburgh, Pennsylvania
June 21 - Philadelphia, Pennsylvania
June 22 - Frederick, Maryland - MARYLAND DOOM FEST
June 23 - Richmond, Virginia
June 24 - Raleigh, North Carolina
June 25 - Savannah, Georgia
June 26 - Jacksonville, Florida
June 27 - Atlanta, Georgia
June 28 - Nashville, Tennessee
June 29 - Knoxville, Tennessee
July 01 - Sheveport, Louisiana
July 02 - Austin, Texas
BIO:

The Austin, Texas desert tock trio Greenbeard began in 2014. Gathering a sonic sound of early British heavy metal, psychedelia, desert guitar riffs, and stoner rock, the band earned their respective musical belt-notches from well-received performances supporting major tours and large-scale festivals.
Each live show is a sincere display of mesmerizing grooves bathed in contagious high energy. With relentless effort to continue a steady build of their healthy fan base, Greenbeard created a loyal following from dynamic stage interactions with heavy music audiences across the country.
Greenbeard's discography includes a self-titled, debut EP and two full-length albums, most recently "Lödarödböl", in July 2017.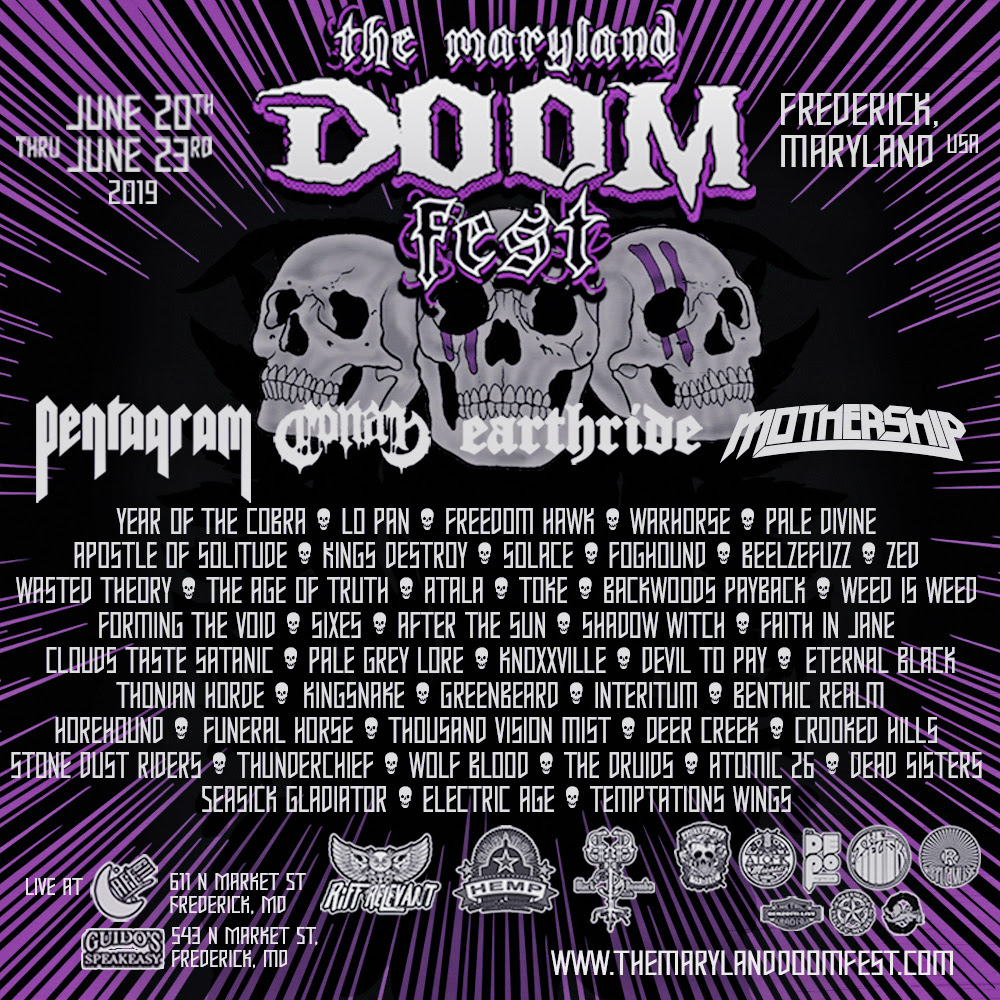 MORE:
http://greenbeardtheband.com/
Bandcamp: https://greenbeard.bandcamp.com/
Facebook: https://www.facebook.com/greenbeardtheband/
Instagram: https://www.instagram.com/greenbeardtheband/
Spotify: https://open.spotify.com/artist/5utATIvFzaJ78V2C4rKjqK
YouTube: https://www.youtube.com/channel/UC11G_Bc_QJOCWWmk3yuaFYQ/videos