Diseased Earth - Welcome The Plague Years - Reviewed By Metal Digest ! Check it out https://metal-digest.com/2023/08/26/diseased-earth-welcome-the-plague-years/
New album from sludge metal four piece from Staunton, Virginia USA. Now this is sludge in the vain of Crowbar and Down, and in some cases a bit similar to 'Reinventing the Steel' era Pantera. Now that may not be appealing to some, but really this deserves a listen by anyone that likes the 'NOLA' sludge metal that appeared in the late 90's.
However, there is a definite thread of death metal throughout the album mixed with a real bluesy sound to some of the riffs and the solos. Vocals are pretty much non-decipherable, but this does add to the flavour of the music. Opening track "Coven of Leaches" (great name) is almost an instrumental, but with added screams and growls with a great opening riff, that makes you take notice straight away. The tracks that follow are all strong and all have elements that I have mentioned before and really are very well structured.
Maybe fans of different genres will not like this as much as I have, but I found this an enjoyable release and look forward to hearing more. If there is a criticism maybe there could be more light in the songs but I'm sure this will develop. Metal Digest

Release Date:1/18/2023
 FFO: Thou, Brainoil, Weedeater
Location: Staunton, VA
Short Bio: 4 piece Death Sludge band, based out of Staunton,Virginia. They don't define themselves by the traditional doom/sludge trappings. They experiment with different influences to make for intense,engaging music.
Support them on Bandcamp!
Follow the band on Spotify and add them to your playlists!
Also available on Apple!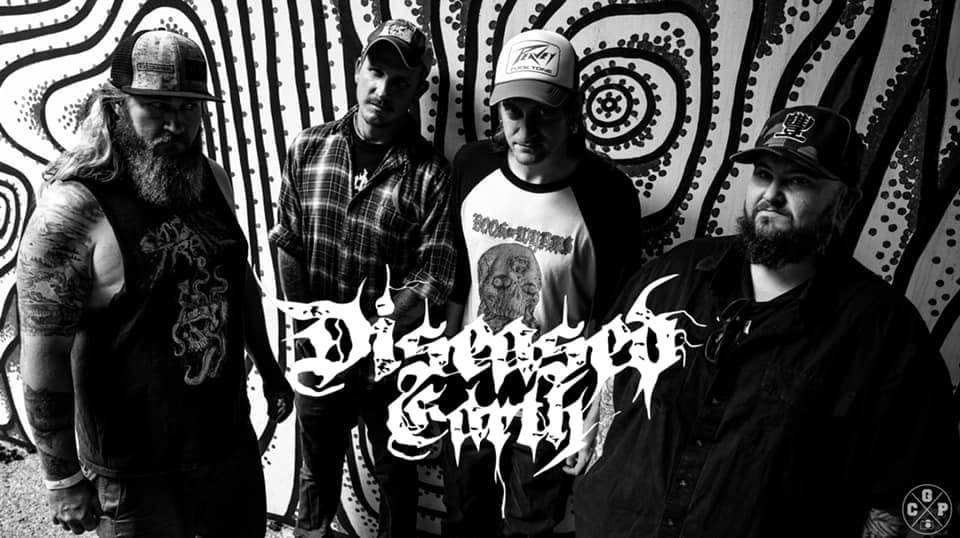 Follow the band at these links:
https://www.facebook.com/diseasedearth/
https://www.instagram.com/diseasedearth/?hl=en
https://diseasedearth.bandcamp.com/album/welcome-the-plague-years