Elle Tea - Fate Is At My Side - Reviewed by Rock Hard! Check it out here https://www.rockharditaly.com/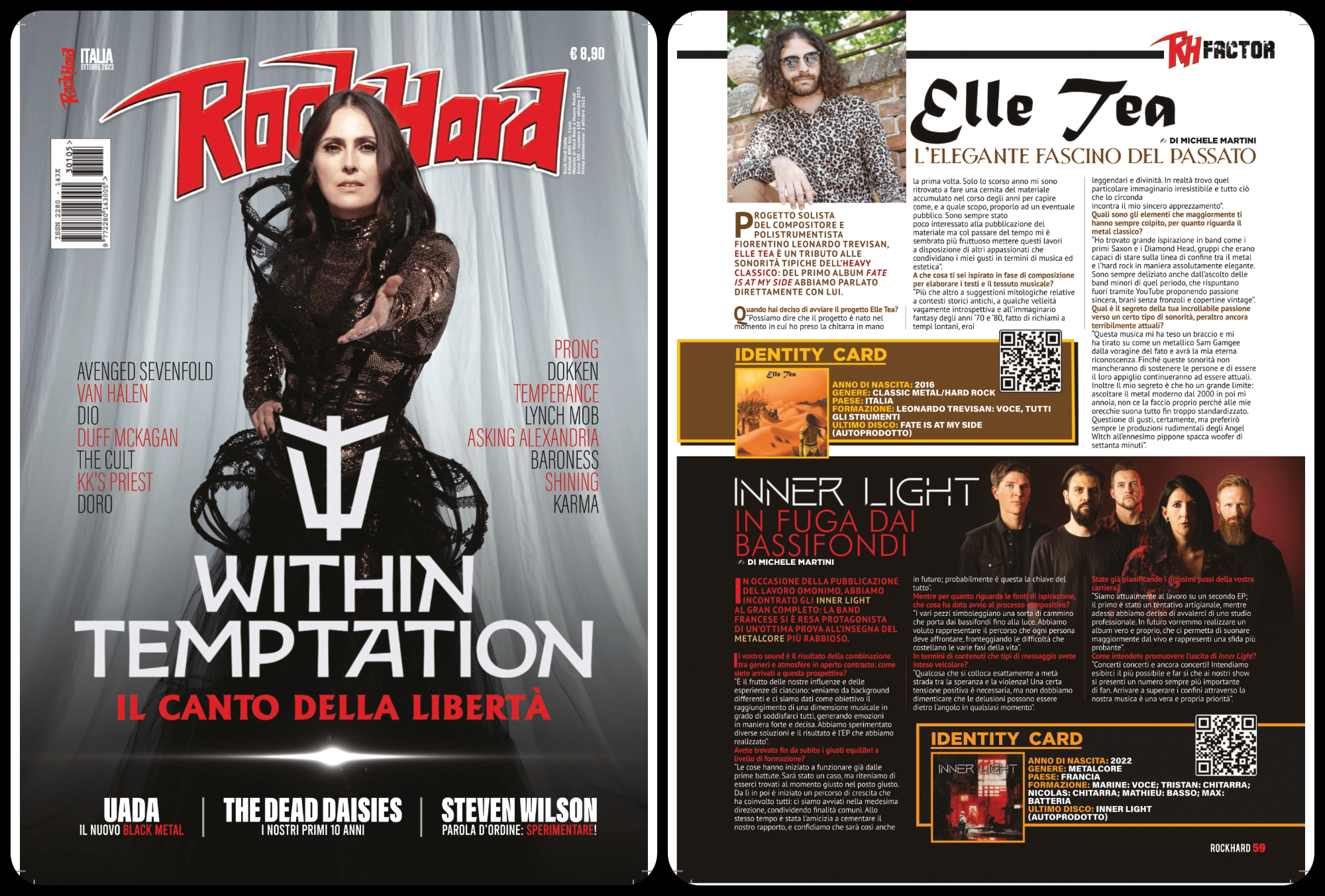 Release Date: 28/04/2023
FFO: Saxon, Diamond Head, Dio
Location: Florence (Italy)
Short Bio: One man project by Leonardo Trevisan born from the passion for classic hard rock and heavy metal. Strongly based in the 80's sound! Heavily influenced by bands like Iron Maiden, Black Sabbath, Dio, Megadeth, Manowar, Virgin Steele, Saxon, Blind Guardian, Rhapsody, AC/DC, Van Halen, Queen, Aerosmith, Deep Purple, and Whitesnake. At a young age he started out learning traditional microphone recording and playing guitar to write his own songs, devoting every moment and energy trying to reach his personal goals. Now at 27 he has decided to publish his works starting from this album he first made in 2017. The aim with this project is to keep writing metal and hard rock works for passion to satisfy his inner needs but also trying to find people interested in what he is doing the way he is doing it.
Check out this video!
Follow them on Spotify and add to your playlists!
Follow the band at these links:
https://www.instagram.com/elle.t.ill/
https://open.spotify.com/intl-it/album/5JxGkFF8VTvHm2KDruNI4t
https://www.youtube.com/@ElleTeaPublishing