Angry Local Goes Full Karen Over Metal Fest, Trying To Call The Mayor Over The Music Being "Clearly Demonic"
An angry local resident of Jackson, TN shares an article from WBBJ pertaining to the Tennessee Metal Devastation Music Fest and makes the following statements in a post that went viral on social media and has since been deleted (see screenshots below):
"So basically if my children and I are working at the Farmers Market on Saturday, October 14, they will be forced to listen to this til market closes!  This event starts at 10:30 am.  It's PG-13.  But in a heavily populated public place.  That makes no sense.  Time to call the Mayor's office. You can check out the video and look up the bands and their lyrics.  Clearly demonic.  And who is in charge of picking the ratings for music?  "
#prayforjackson
#getbacksatan'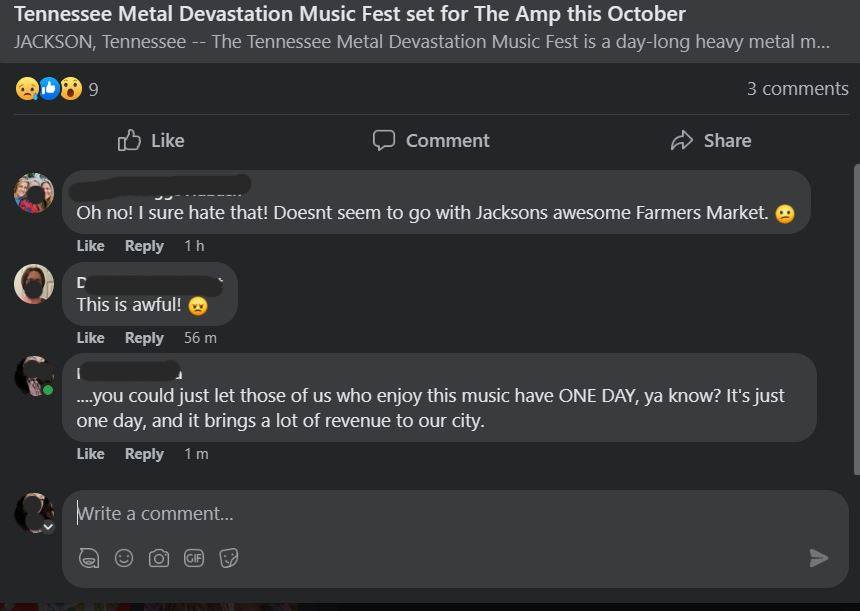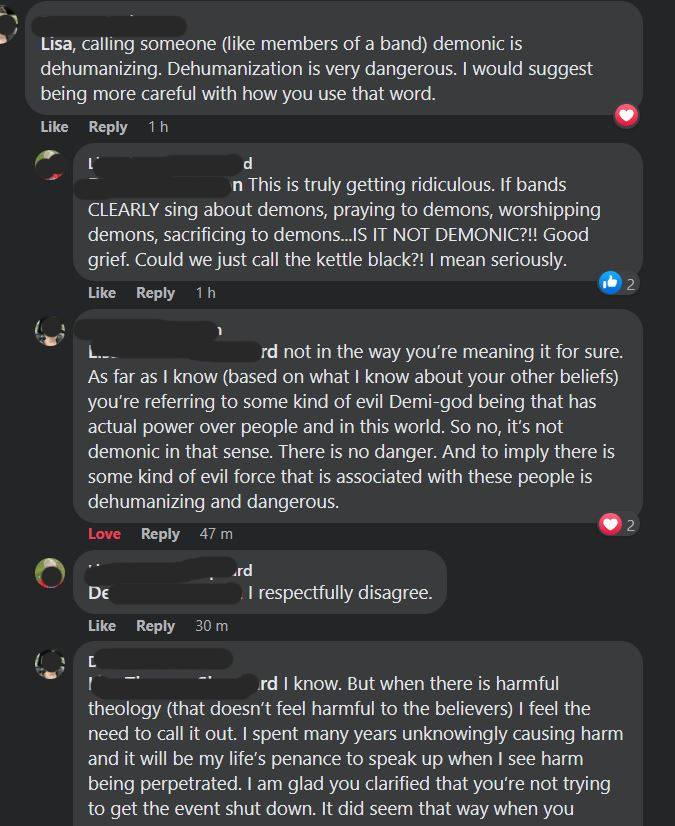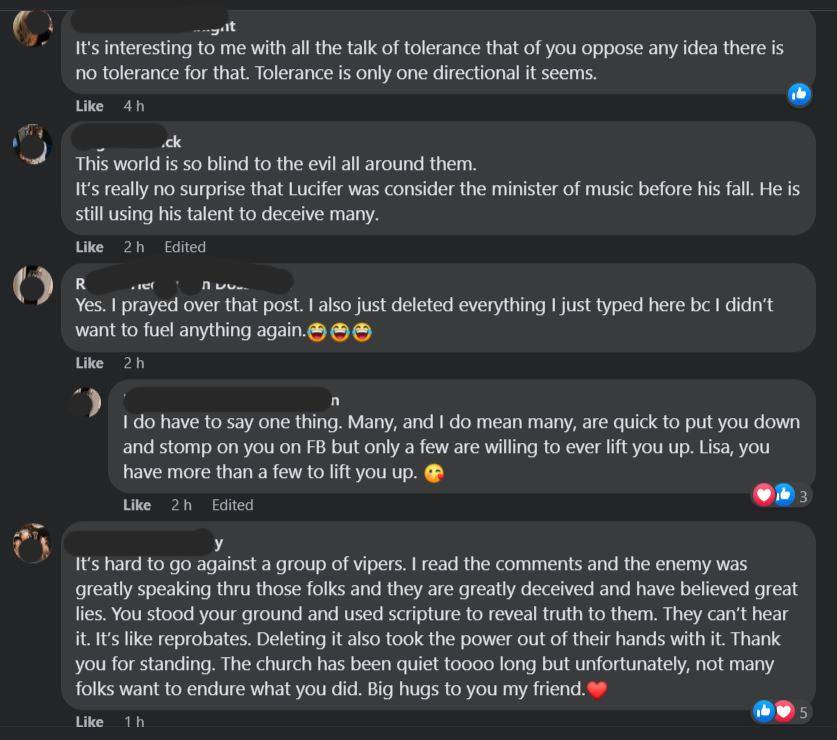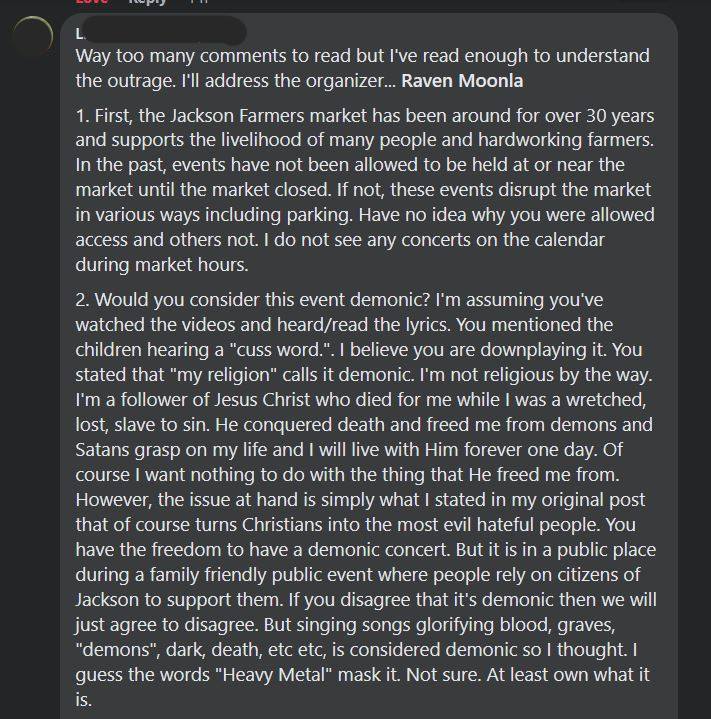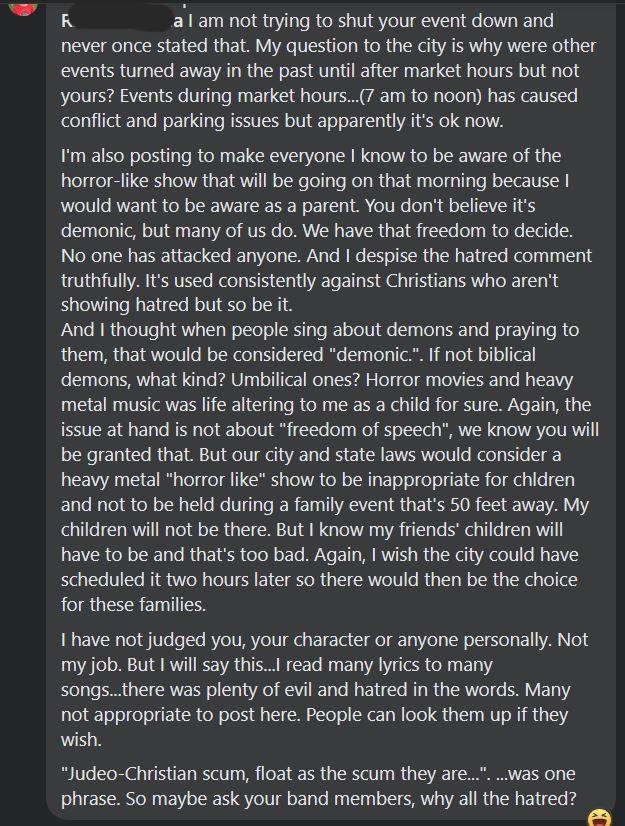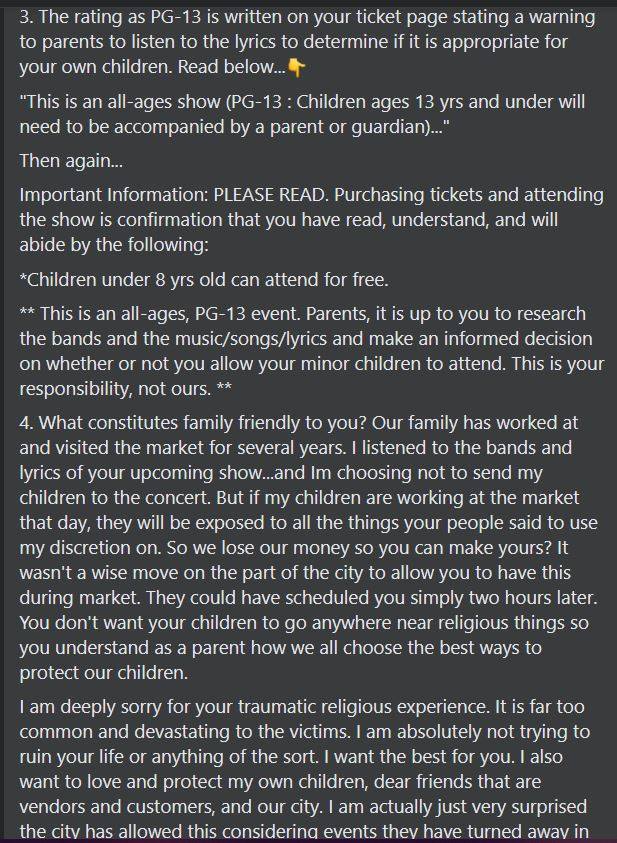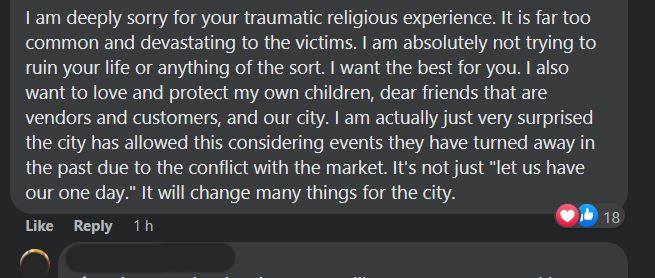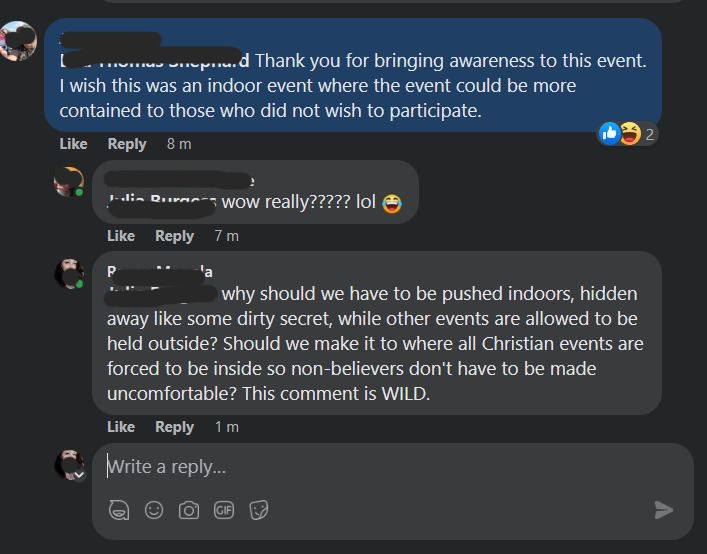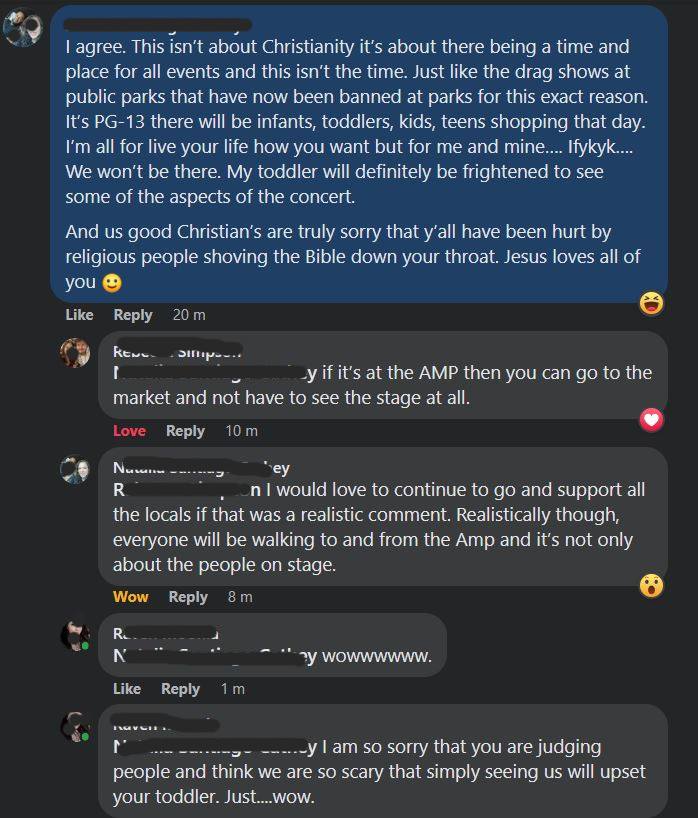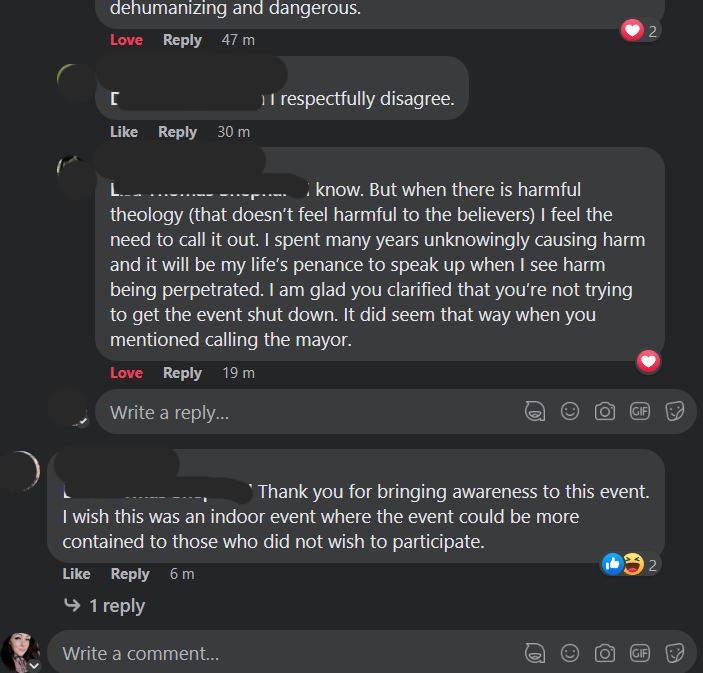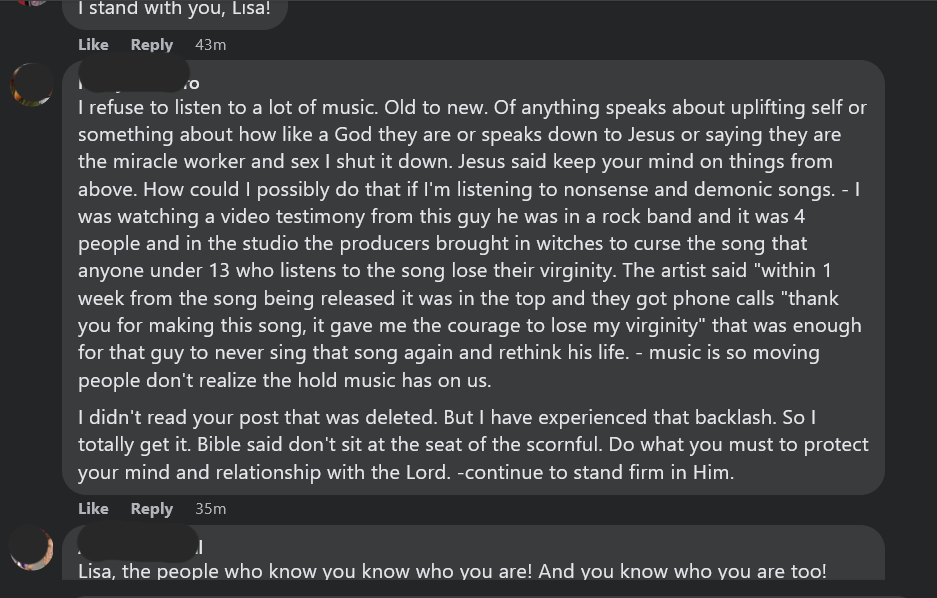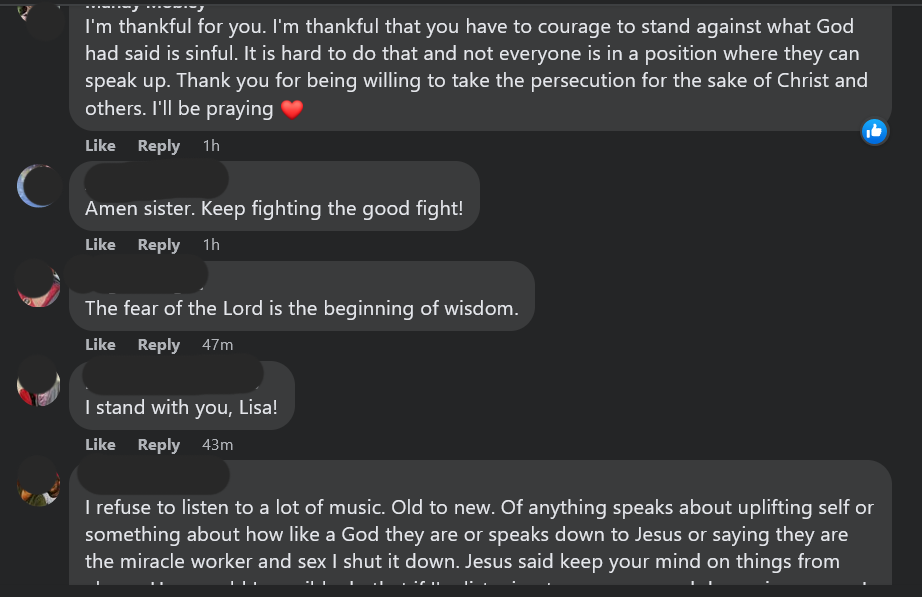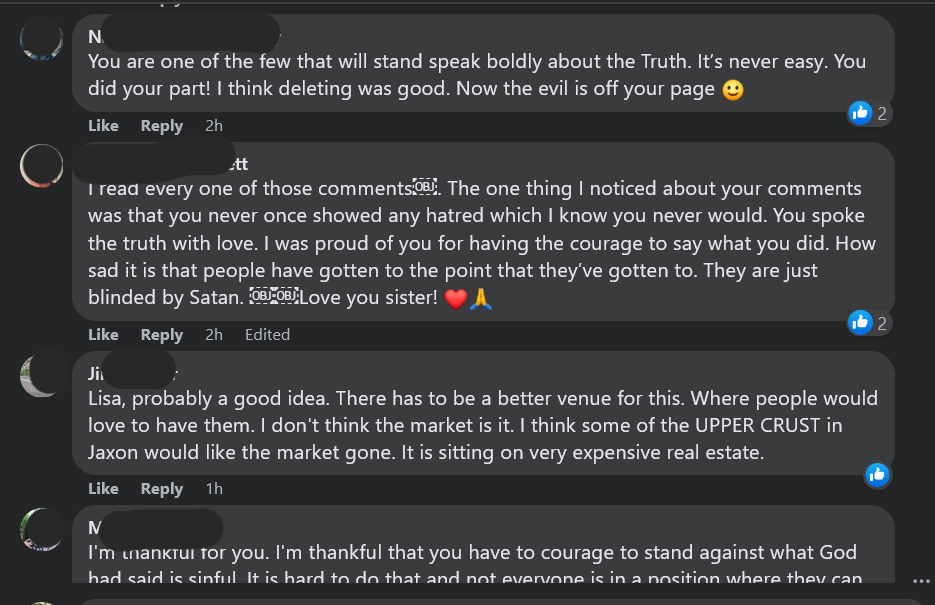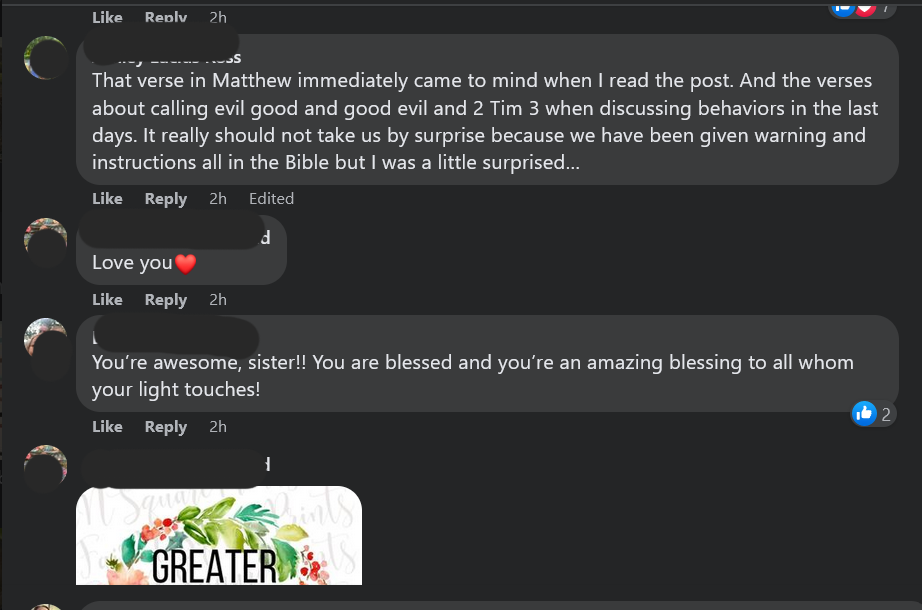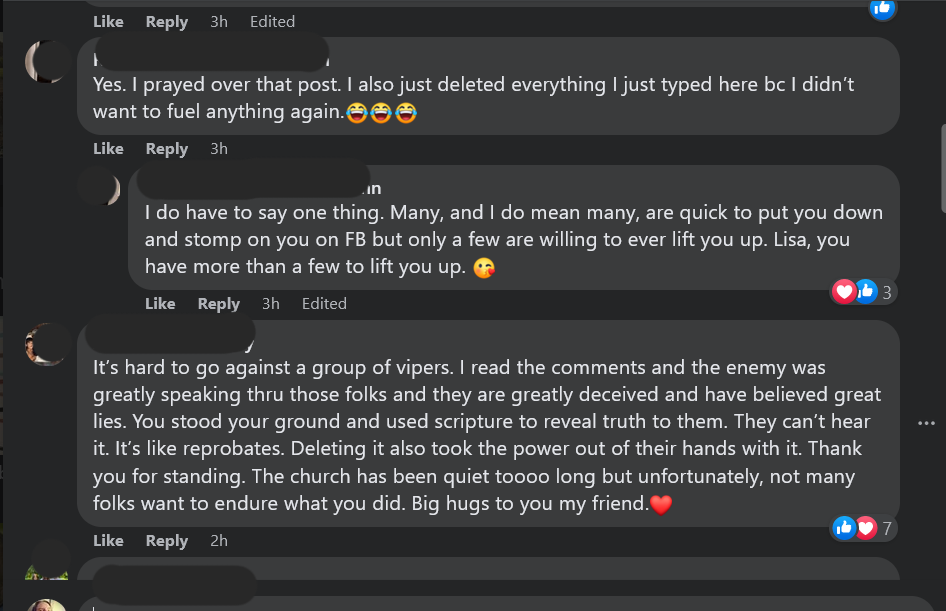 Festival organizer Raven made this statement: 
This same woman is known to show up to/protest events and act erratic and cause a scene.  Newsflash, Tipper Gore, the PG-13 rating is not for the music.  It is for the SHOW, and WE gave the rating.  We didn't HAVE to give a rating at all.  There will be no lewd acts or nudity.  We aren't selling alcohol. There may be a few curse words and horror-themed stage shows.  I think pg-13 is appropriate.  In fact, the fest will likely mean a lot of people walk over to the Farmer's Market and purchase items. IT'S JUST ONE DAY.  One day out of 365 days in a year.  It's only been a week or two since a religious-themed show was at the Amp, and I don't know of any non-religious folks who harassed the mayor over it.  He has bigger things to worry about.  Live and let live, Lisa.  We aren't hurting anyone. I wish these people would just leave us alone.  It's annoying trying to put together an event and working hard for almost a year now, investing tons of time and money, just to have these people try and start stuff.
In a response to some people on social media claiming this to be faux outrage and claiming the metal fest has nothing to worry about:  
Is it faux outrage? Because as fest organizers, it's pretty real to us and has caused a whole ton of unnecessary stress and bs to deal with. And we are promoters and have been doing fine with positivity, hosting pop-up tickets events and getting out into the community. We would much rather do it that way than have to deal with these people constantly trying to shut us down.
They may not be able to shut us down, but they can make it to where the venue won't allow us to come back next year, which is what happened to us last year. It takes so much effort to find a new venue and to learn everything about it and pull off a fest. Tons of extra hardship and work. We know that negative crap can mean positive promotion, but what we are saying is that we would prefer to promote without all of this bs because in the long run, it makes things extremely hard on us. We don't plan on backing down. But just sort of tired of constantly having to fight.
The church folk who protested our event last year at Beech Lake, made a claim that the stage was unsafe, sent a building inspector out, and shut down the use of the stage because they said it was not ADA compliant due to not having hand rails around the entire stage (I don't know of a stage that has rails all the way around it). So, nobody can use the stage now. They also said that moving forward, they would only allow free events there. So, I have contacted them numerous times to say we would make our event free and would bring in our own stage (they have been allowing other events to bring in a stage), and the venue has ghosted us due to all of the pushback. So you see....those handful of religious folks who have power and money were willing to shut down their stage that had been there since 1969 to keep us from coming back there. It is def. not something we can just laugh off. Thank you for the well-wishes. We plan to continue to do the festival for as long as we can continue to fight.
Please share this story and bring awareness! Buy tickets here and help support the fest! https://www.eventbrite.com/e/tennessee-metal-devastation-music-fest-2023-tickets-542779246337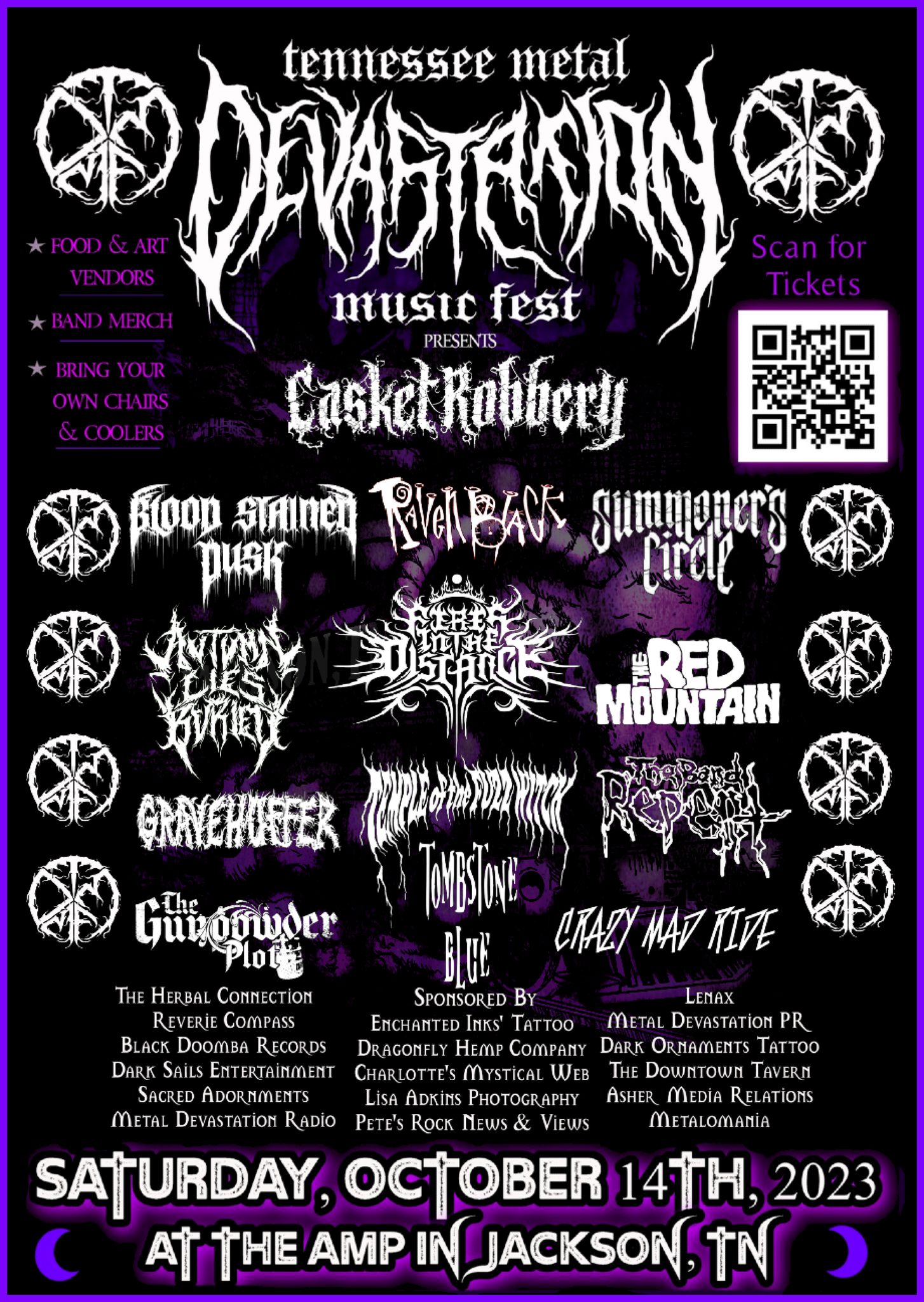 Dear Metalheads,
Are you ready to unleash your inner beast and experience the ultimate heavy metal extravaganza? Look no further than the Tennessee Metal Devastation Music Fest 2023!
Picture this: a day packed with heart-pounding music, headbanging crowds, and an electrifying atmosphere that will leave you craving for more. With a lineup of 13 mind-blowing bands, 12.5 hours of pure metal madness, and a variety of food, art, and craft vendors, this is the event you've been waiting for!
On Saturday, October 14th at 10:30 AM, the Jackson's AMP at the Market will transform into a haven for metal enthusiasts like yourself. Get ready to immerse yourself in the raw energy and power of the genre that has shaped generations.
Don't miss out on this opportunity to secure your spot at the most epic metal gathering in West Tennessee.
So grab your leather jackets, put on your favorite band tee, and join us for a day of pure metal mayhem. Get ready to rock your socks off and create memories that will last a lifetime.
Stay tuned for more updates and surprises as we count down the days to the Tennessee Metal Devastation Music Fest 2023. We can't wait to see you there!
Stay metal,
Raven