We are beyond excited to announce that Raven Black - will be playing the Tennessee Metal Devastation Music Fest! Raven Black are a theatrical metal act originally from Los Angeles, CA. Their unique brand of metal is influenced by gothic, classical, and HEAVY METAL. The music is the soundtrack to vocalist, Raven's, duality as she shares her story of being a hybrid of both dark and light.
Raven Black take inspiration from their favorite music influences and mix it with their favorite art, movies, ethnic backgrounds, and life experiences. Each song is created to take their fans on a journey and to come out of it with a new perspective and understanding. Some songs are melodic, some are dark, some are fun, some songs are raging and psychotic, but all of the songs tell a story.
Raven Black have shared the stage with bands such as Jinjer, DevilDriver, Cradle of Filth, Psychostick, Static-X, MUSHROOMHEAD OFFICIAL, and many more! They are well-known for their creepy, horror-themed live show, and you don't want to miss it!! Their new album, "Raven's Diary", is set to be released this spring.
https://www.eventbrite.com/e/tennessee-metal-devastation-music-fest-2023-tickets-542779246337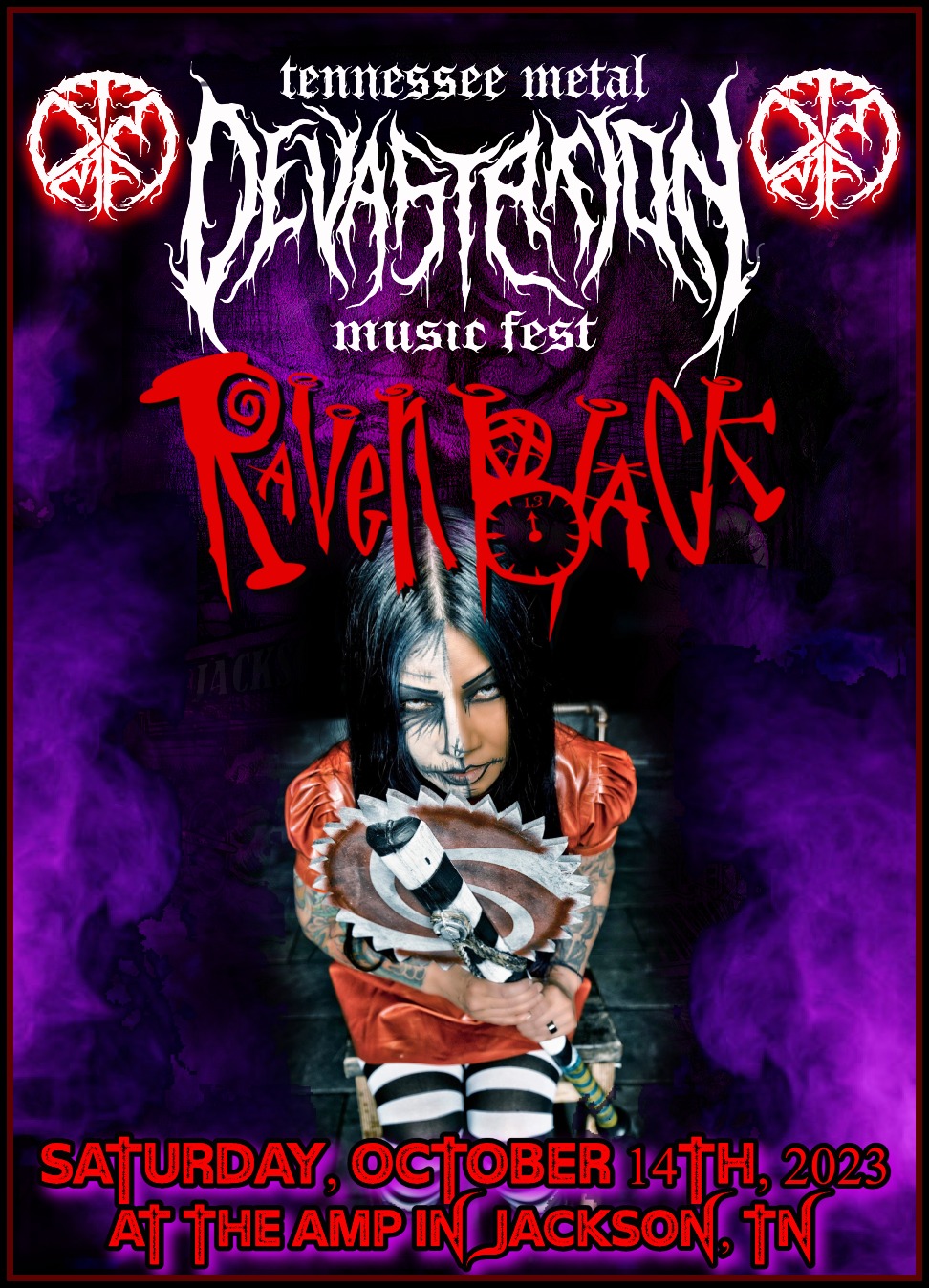 Follow the playlist and check out all of the bands that will be playing!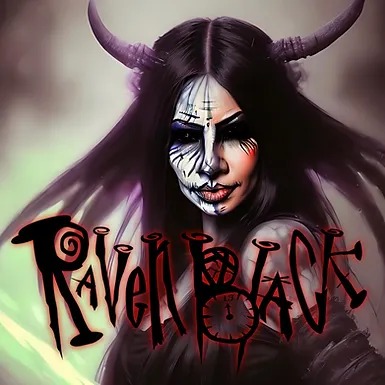 Check out this video!
Support them on Bandcamp!
Follow the band at these links:
https://www.ravensrejects.com/
https://www.facebook.com/ravenblackband