YOU CAN STOP SEARCHING - HERE IS THE NEW SUMMER ANTHEM

The song "Sunglasses" is the first result of a unique collaboration between the legendary Harpo and the young glam rock band Velvet Insane. This tune is the definition of a summer anthem with its irresistible melodies that settle in after the first listen. The single will be released on all digital platforms on Friday the 21st of April.
BACKGROUND 
The glam rock band Velvet Insane contacted Harpo as the band liked his glam rock songs, such as "My Teenage Queen", "Moviestar" and "Baby Boomerang", from Harpo's early 70's records. Harpo also liked what he heard from Velvet Insane, the band's energy and vision, so the contact quickly resulted in recordings and the planning of a glam rock summer tour. A unique collaboration where the musicians meet across generations in the love of music, the joy of creating and the joy of playing live together. The goal is that the audience will feel the same and that everyone – young and old – will unite in the power of music.
SUNGLASSES – THE SUMMER ANTHEM OF THE YEAR 
A glam rock song with a taste of the 70's, with irresistible pop melodies for many summers to come. A chorus that will stick like an old gum under your Converse. What more could you ask from a really lovely summer hit? This single is the first result of the recent collaboration between Velvet Insane and Harpo, recorded by Tomas Skogsberg himself in his legendary Sunlight Studios, during a few hot days last summer.
Follow them on Spotify and add this track to your summer playlists!
Produced by: Tomas Skogsberg & Harpo 
Recorded by: Tomas Skogsberg at Sunlight Studios 
Mixed/Mastered by: Joakim Styrén at Panorama Studio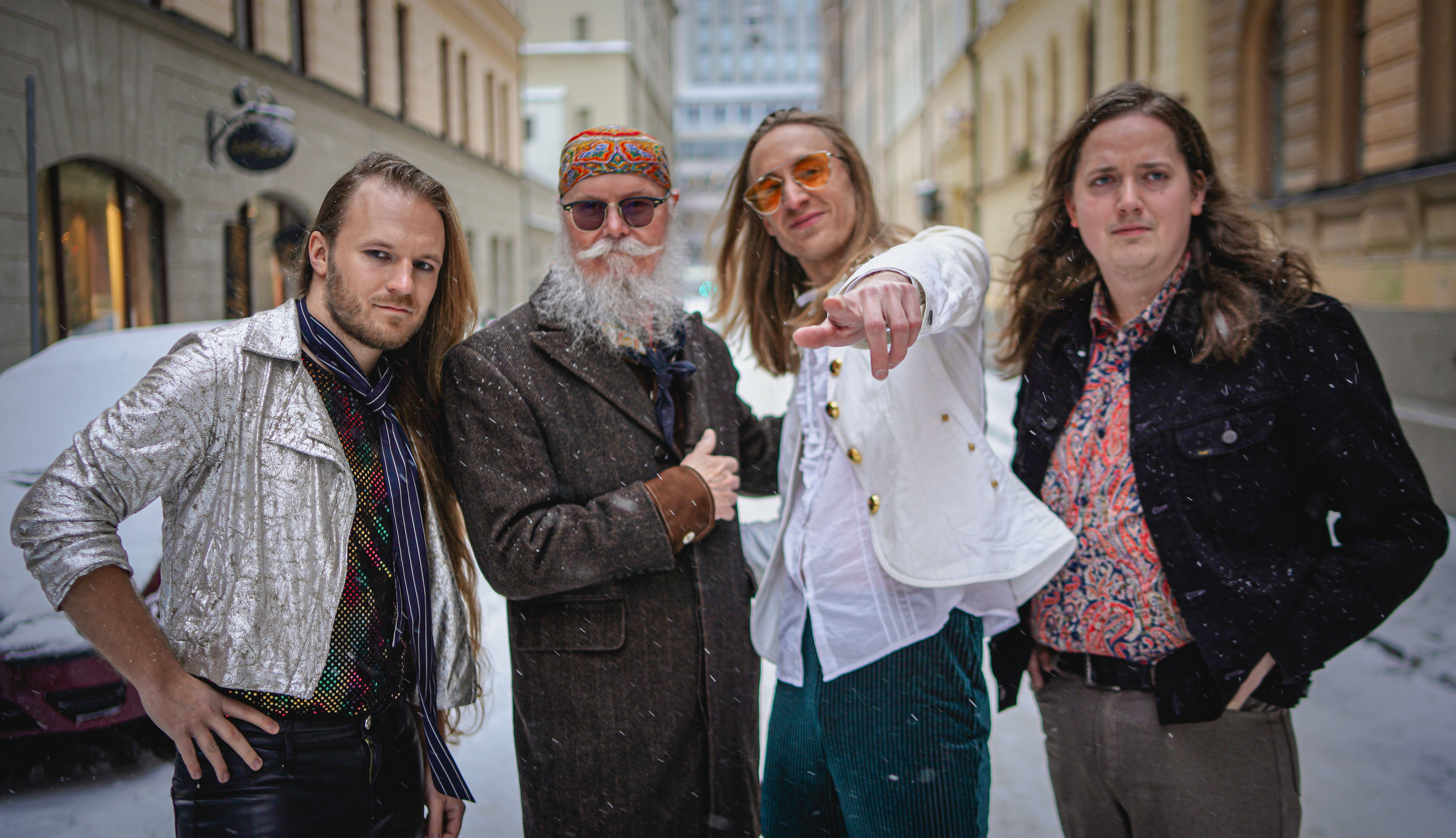 Velvet Insane with Harpo: 
Harpo - Lead vocals, guitar, percussion, organ 
Jonas Eriksson - Lead vocals 
Jesper Lindgren - Guitar 
Ludvig Andersson - Bass 
Additional musicians: 
Federico De Costa - Drums 
Henrik Widén - Piano 
Erik Hellqvist - Saxophone 
Anna Ulin - Vocals 
Björn Höglund - Vocals