Release Date: 09/20/22 
FFO: Carcass, Mortician, Cephalotripsy 
Location: Fort Worth, TX 
Macabre Eternal was formed by Nate Garcia in 2017. They perform a wide range of Death Metal styles including old school, modern, slams, blackened, experimental, avante garde, melodic, tech, and grind. They are Texas Death Metal TXDM.
Check out this video!
Follow the band on Spotify and add them to your playlists!
Support the band on Bandcamp!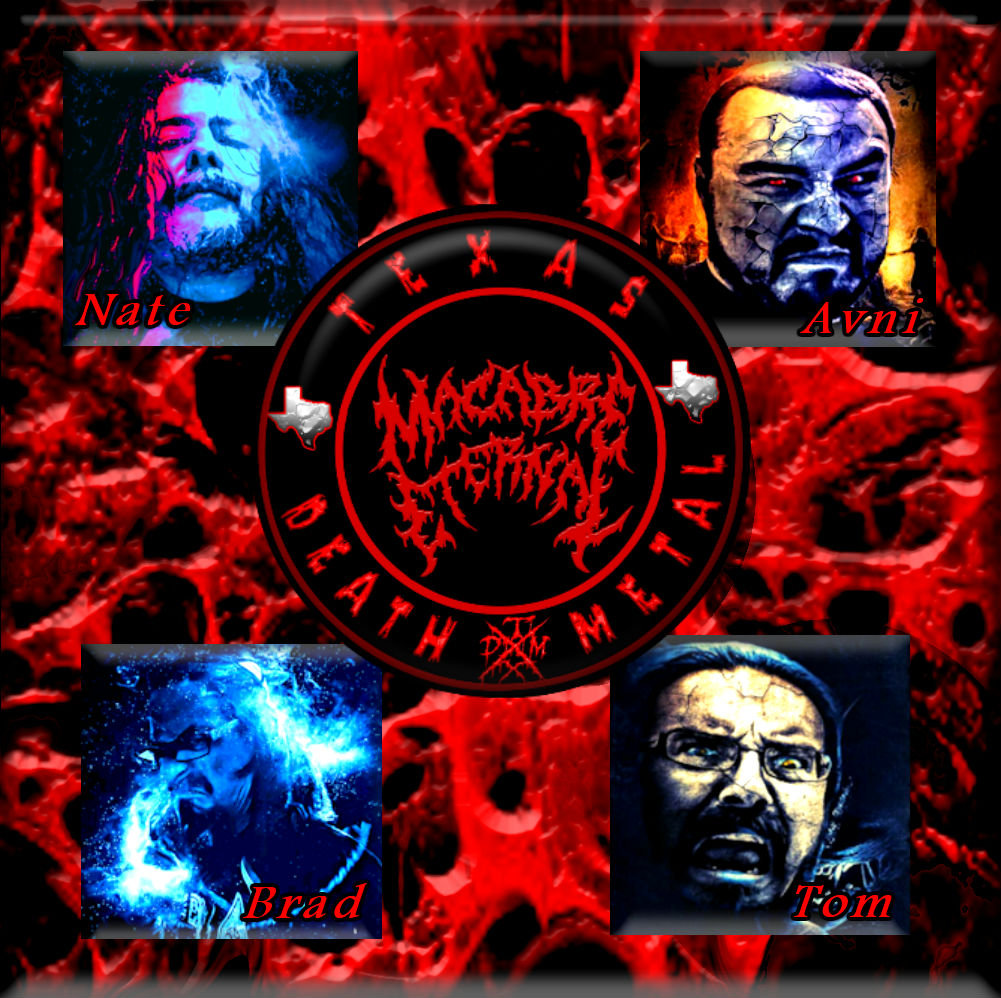 LINE UP IS :
Nate Garcia - Guitars
David Dussing - Drums
Roddy Evans - Bass
Brad Schnaubert - Vocals/ Samples
Thomas Reynolds - Backing Vocals
Follow the band at these links:
https://www.facebook.com/METXDM/
https://www.instagram.com/macabre_eternaltxdm/
https://twitter.com/Macabre_Eternal
https://twitter.com/Macabre_Eternal
https://macabreeternal1.bandcamp.com/album/the-gospel-of-gore
https://www.youtube.com/playlist?list=PLK0NJdrNY5yzCFkKjhGhDKuJDiRaOlvAW
https://www.storefrontier.com/macabreeternal
https://macabreeternaltxdm.wixsite.com/macabreeternal