Release Date: March 7, 2023
FFO: Electric Wizard, Monolord, Uncle Acid & The Deadbeats
Location: Joliet, IL and Los Angeles, CA
Following up on their feature in the Weedian Trip To Illinois compilation, (
https://weedian420.bandcamp.com/album/trip-to-illinois
), the immortal SCUM GIANT returns with SPACE VAMPIRE, a 4-song dollop of gloopy sludge that finds grimy vocalist/guitarist DANIMAL teaming up with his moss-covered lifelong collaborator SQUACHEK on drums and production. From heartbreak and betrayal (Anathema) to devastating loss (Victim), ingrates (Deadbeat) and twisted killers (I Am God), Scum Giant slathers the innards of tortured spirits upon the decaying walls of society and demands we toast the artwork with a bottle of cheap whiskey and a bong rip. Dan and Dave made their debut in the early 90s as Cerebral Compression, signing their hilarious and brutal album Have A Seat on the legendary Wild Rags Records. Since then, the two depressed dirtbags have worked in genres ranging from heavy country to heavy house to even heavier metal. When you need your giants scummy and your music dirgey, look no further.
Follow the band on Spotify and add them to your playlists!
Also available on Apple!
Support the band on Bandcamp!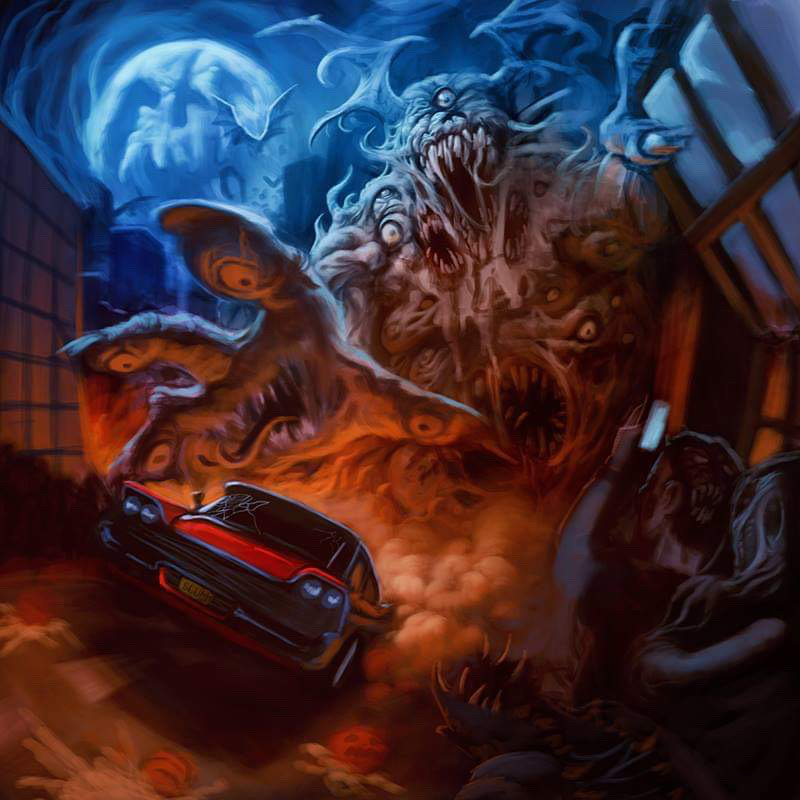 Follow the band at these links: