Risingfall - Rise Or Fall - Reviewed By Power Play Magazine ! Check it out here at this link: https://powerplaymagazine.co.uk/shop/p/powerplay-259-february-2023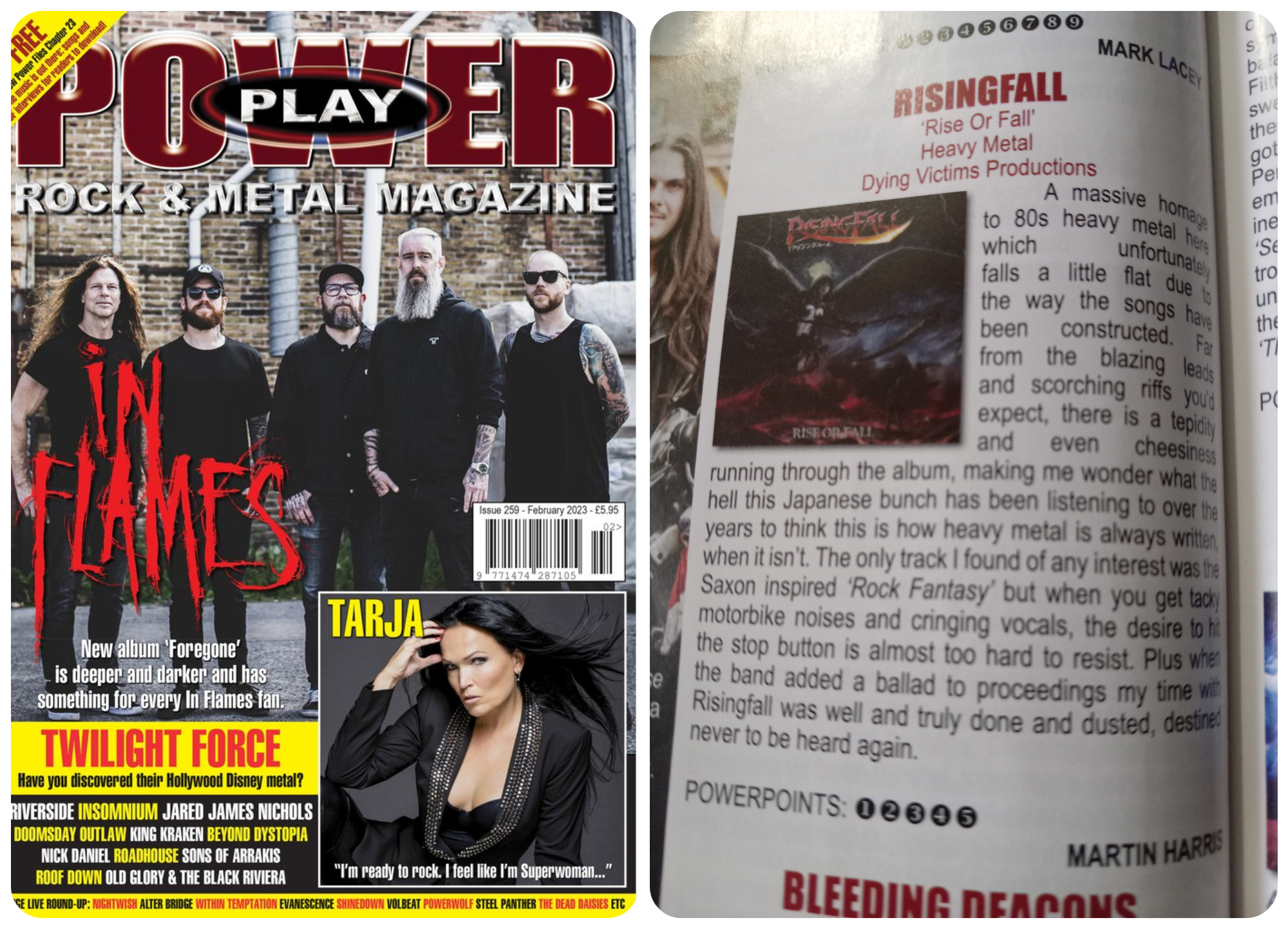 Release Date: November 18, 2022
FFO: Riot, Savage Grace, Anthem, Satan, Vicious Rumors
Location: Tokyo, Japan
An 80's style heavy metal band formed in Tokyo in 2014. They have produced several singles and EPs and this is their first album. Recording was finished in 2021, but then one of the original guitarists, Yoshiki, passed away in February 2022. Although he passed away, the band never stopped as he himself wanted the band to  continue. The band is influenced by mid-period Satan, early Vicious Rumors, NWOBHM and hard rock.
Check them out on YouTube!
Follow on Spotify!
Also available on Apple!
Support on Bandcamp!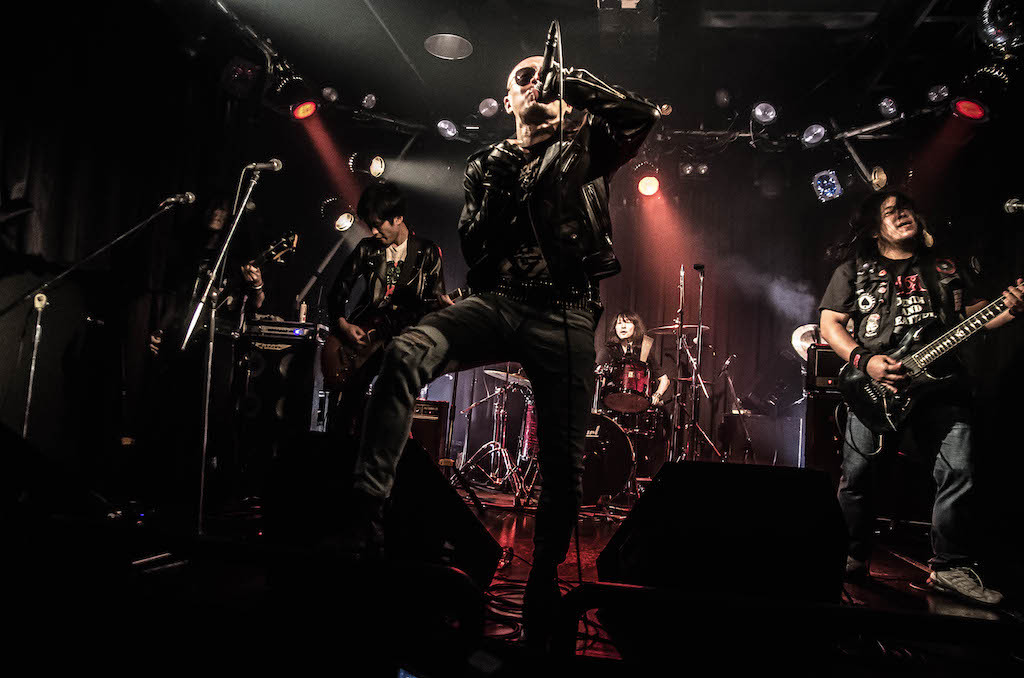 Follow the band at this link:
https://www.facebook.com/profile.php?id=100063697592287
https://twitter.com/Risingfall100
https://music.apple.com/us/album/rise-or-fall/1644449797
https://open.spotify.com/artist/6xLxNzqF5onopzWIa3jHik
https://risingfall.bandcamp.com/